The Best Dog Bed for Your Dog
 ~ at Home or at the Cottage ~
Even though summer is nearly over and fall is right around the corner, many dog owners still have lots of outdoor adventures to experience with their dogs. One significant change that fall brings is more clothing and extra equipment on those trips to vacation homes or favorite outdoor hiking spots. As much as dog owners love this time of year, many will agree that dogs seem to enjoy it even more than we do! The changing of leaves and cooler weather makes for beautiful days at the cottage or on your favorite hiking trail.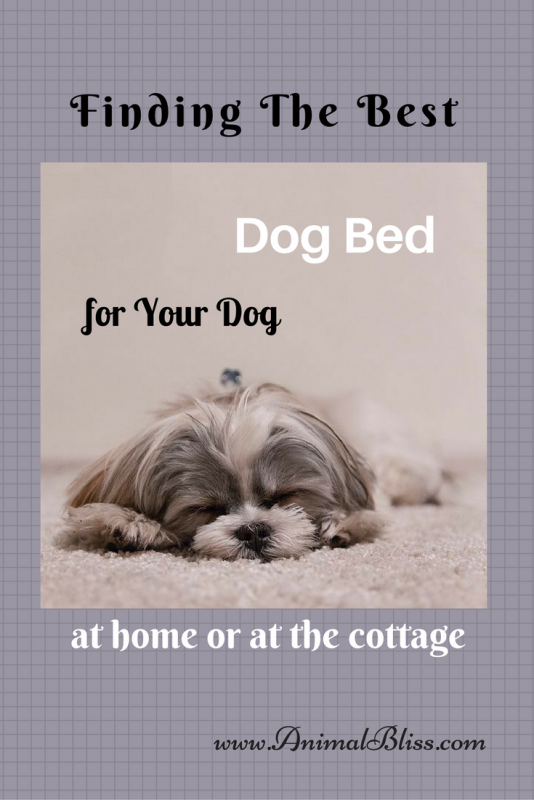 The favorable weather often means we spend more time outside than we do in the summer, especially with larger dogs that don't fare as well in hot summer months. In fact, research has shown that dogs love the fall weather! With the increase of exercise and extra travel time, that can mean a lot of physical stress for your dog, especially if they're a larger breed. In fact, adapting to your pet's needs this time of year is necessary if you want to make sure they have a safe, restful, and enjoyable time with you. Here are a few tips to aid in making that happen.
Finding the Best Dog Bed for Your Dog
1. Quality
When you're shopping for a new backpack, outdoor clothing, or sleeping bag, what's the first thing you should look for? Quality. You don't want to buy the kind of product that's going to fall apart after a few uses, especially if it's something essential that you're going to need every day on your trip.
When you buy necessities for your dog, the same principle applies. Things need to be portable, durable, and easy to maintain while you're on the road. Finding the best dog bed for your dog is no exception. A quality dog bed will help to ensure that your pup has a comfy nest.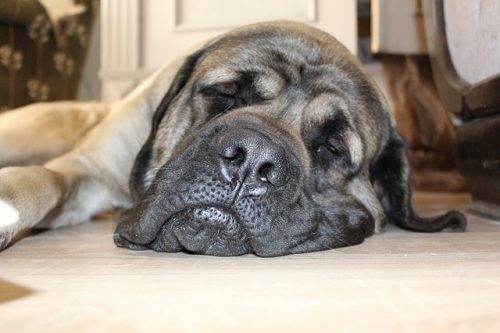 2. Sustainability
Many dog beds are created using chemical-soaked fibers, inferior materials, and cushioning that doesn't hold up after years of use. Instead of dealing with the reused fill that is treated before it's stuffed into a lining and sold, buy a dog bed designed by pet care experts who understand the everyday demands of your lifestyle.
Mammoth Outlet beds use the toughest poly-cotton canvas and microfiber in their dog beds because the manufacturers know your pup requires durable and convenient covers that can be removed, washed, dried, and re-attached quickly and conveniently, likely making this the best dog bed for your dog.
3. Superior Comfort
When your pets grow older, they often develop sore muscles and joints, just like us. Even if you can't take your own memory foam mattress with you on a camping trip, you should certainly bring your dog's memory foam bed! These provide the ultimate comfort for aching and creaking joints so that you don't have to worry about exacerbating the symptoms of arthritis or hip dysplasia while you're on those road trips.
Related: 7 Must-Haves When Traveling With Your Dog
Mammoth Outlet dog beds are recommended by vets, breeders, and pet care professionals, you'll rest easy knowing they are taking care of your dog in the best possible way, and that you have found the best dog bed for your dog.
Don't spend excessive amounts of cash buying dog beds that go flat, get dirty, and wear out quickly. Invest in a product that you would use for yourself, throw in the washing machine, and take everywhere you go because it's the most comfortable thing you own. Take care of your dog the way he'd take care of you if he had the chance!
~~~~~
"The Best Dog Bed for Your Dog at Home or at the Cottage"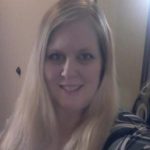 About the Author: Susan Combs is a Pet Health and Safety expert. She is a contributor on Esprittoday. Her specialties include keeping up with important issues regarding pet health and pet care, working closely with pet parents to find answers concerning training, grooming and caring for specific breeds of dogs.

The Best Dog Bed for Your Dog at Home or at the Cottage #pets #dogBeds #MammothDogBeds
Click To Tweet

MY QUESTION FOR YOU:
Do you and your dog(s) have a lot more adventures in the fall? Do you have a cottage?
*** Leave your comment below. ***
(It's just sexy!)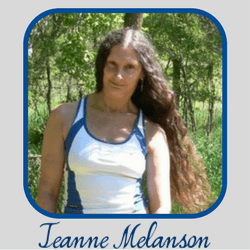 Thank you for visiting my blog today!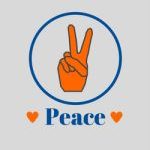 *
DISCLOSURE: Animal Bliss is a participant in the Amazon Services LLC Associates Program, an affiliate advertising program designed to provide a means for us to earn fees by linking to Amazon.com and affiliated sites.
(In other words, we'll get a very small, teeny tiny) commission from purchases made through links on this website.)
So, go on … Don't be shy!
~ Buy a Jaguar. Or a Ferrari. ~
Thank you!
😀
[amazon_link asins='B00GTX0PUC,B00GTX2L22,B00GTX1S4O,B00GTX0Y4O,B00GTX228K' template='ProductCarousel' store='animalbliss-blog-20′ marketplace='US' link_id='c22c8f90-9ca0-11e7-9454-85b3c2761079′]
😀

Latest posts by Guest Blogger for Animal Bliss
(see all)