Best Pet Vacuum Cleaners
A dog is a man's best friend. Dogs are adorable pets and have the ability to enliven a person's mood with their antics. Dogs, however, shed hair and dander that can cause health issues. Sweeping and mopping alone will not do the trick. It's not the only constant cleaning that's the issue here. Dog hair and dander can cause allergies and breathing problems and can aggravate existing health issues as well, and this is a serious concern. If you do have a problem with dog hair, you should consider purchasing one of the best pet vacuum cleaners on the market. You might be thinking you already have a vacuum cleaner so you don't need another. But this is where you're wrong, and here's why: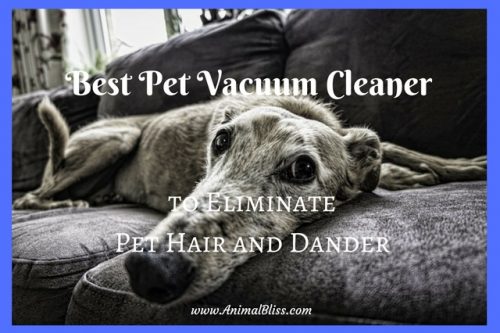 The best pet vacuum cleaners have one important element – powerful suction power, which is what you need to pick up pet hair and dander. We recommend getting a vacuum cleaner without a bag since this increases the efficiency of the fan that comes with it.  Between the fan and the filter, even the minutest particles of hair will get cleaned up. Empty all the debris after each use for a cleaner home.
Filtering options are another thing to consider. Different layers of filtration help trap dirt too. Some of these are also effective to remove bad smells and odors.
Brush needs – scrub action is required from time to time, but this, too, requires a high-powered brush action. A strong motor will pick up even those hairs that are embedded in fabric and upholstery, making it clean and hair-free.
Nozzle requirements – a long nozzle is necessary because dog hair goes everywhere. If you need to clean your French windows and drapes, the fans and light fixtures, it will make sense to have an extended nozzle option. Also, make sure the nozzle is not the only thing that's handy – a long cord is necessary as well.
RELATED: 
Easy Ways to Deal with Seasonal Allergies in Cats
Consider the Shark Rotator NV752. This vacuum cleaner is a less expensive option to some of the others on the market, such as the Dyson. The Shark Rotator is an upright machine, equipped with a brush roller that does an excellent job cleaning up floors and upholstery. Since a motor, not air, is used to create vacuum action, the machine works a lot better than most others. The company claims to catch almost 199% of allergens and pollen in its Hepa Filter. The filter itself has a lifetime guarantee.
If you have money to spend, consider the Miele Dynamic U1. This, too, is an upright vacuum, but more expensive. It is not as lightweight as the other vacuums. However, its significant advantage is how noiseless it is. There's no question of creeping up on the dog while it's napping and scaring him. No matter the number of balls of fur and hair, it will do the job for you. If you like HEPA filters, pick one up in addition to the activated charcoal system that comes with the Miele.
Invest in the best vacuum for dog hair to ensure a clean and happy time at home with your dog.
~~~~~
"Best Pet Vacuum Cleaners to Eliminate Pet Hair and Dander"
Guest Author: Astor Morgan
*** Please Share ***
Best Pet Vacuum Cleaners to Eliminate Pet Hair and Dander
Click To Tweet

MY QUESTION FOR YOU:
Do you suffer from allergies to pet hair and dander?
*** Leave your comment below. ***
(It's just sexy!)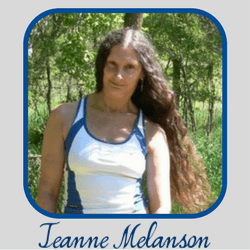 Peace
DISCLOSURE: Animal Bliss is a participant in the Amazon Services LLC Associates Program, an affiliate advertising program designed to provide a means for us to earn fees by linking to Amazon.com and affiliated sites.
(In other words, we'll get a very small (teeny tiny) commission from purchases made through links on this website.)
So, go on … Don't be shy!
Buy Something BIG and Expensive!
Thank you!
😀
[amazon_link asins='B00X7R1FZ2,B01G80PTBU,B01LXR6RGN,B01MUC3Q0Z,B076LMBGMT,B0002ARR2W,B00A8D95OG,B004PJ55KC' template='ProductCarousel' store='animblis-20′ marketplace='US' link_id='b752430f-1cb5-11e8-8f03-a195bc6af668′]
😀
Latest posts by Jeanne Melanson
(see all)