Is Pet Boarding with Your Vet Better?
We know leaving your pet when you go out of town can be a stressful process. For most pet owners, deciding between pet boarding with your vet or hiring a pet sitter can be daunting. Depending on your pet's specific needs, hiring a pet sitter could be the desired route. But if you're torn between the two, we've found several reasons why boarding with your vet can be better than hiring a sitter.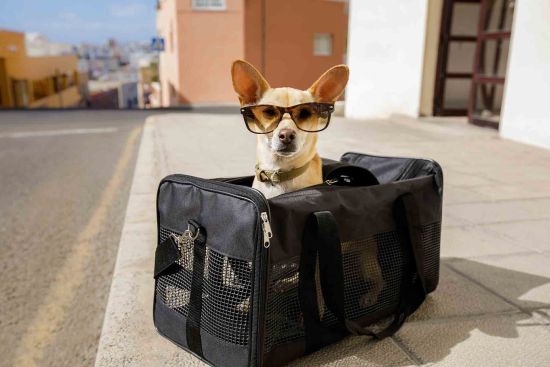 1. Your pet is taken care of by a professional
Finding a boarding hospital that employs who professionally nurture your pet while you're away is of utmost importance. When boarding your pet with veterinary professionals, you can rest assured that the staff in the care of your baby upholds standards that exceed expectations, especially if the veterinary facility is AHAA certified. When you board with your family veterinarian, you don't have to worry about how well you know the staff, opening your home up to them, or leaving a key out. You will know how often your pet is being fed or walked, and you certainly never need to worry if they're being given lots of attention!
2. Your pet gets interaction with other dogs and humans
One of the worst things as a pet owner who is away is worrying how often your dog or cat lays around missing you, wondering where you are. When you board your pet with your local veterinary boarding hospital, your pet interacts and gets stimulation through being able to see other pets and staff members. Interaction helps your pet remain socialized and comfortable while you're gone. With veterinary pet boarding, you know that your pet is being taken care of both physically and socially!
3. Your pet gets routine care
Your pet boarding experience should be as stress-free as possible. That's why your cats and dogs should get routine care, even in your absence! With pet sitters, often we have to work around our sitter's work schedules or other time restraints. When you board your pet with a veterinarian, your pet will be taken care of on a set schedule. It's essential to make sure that your kitty is fed twice a day and provided a consistently clean litter box. Your dogs should also get walked two or three times each day and fed twice. And if you have a feline or canine pup who takes medication, you know that the veterinary boarding staff is knowledgeable on how to properly administer the medicine at the right time.
Related:
7 Tips for Beginner Pet Sitters to Keep it Professional
4. You can budget appropriately without paying extra
Vacationing takes budgeting. Part of that process is making sure you know what you're paying for. Sometimes with pet sitters, we don't always know. Often pet sitting fees are set to reimburse the sitter for gas, time, and tasks. Depending on how reputable the pet sitter is, your fee could go to covering costs like website, advertising, and other overhead.  Veterinary pet boarding with set published fees allows you to budget accordingly and know where your money is going.
5. Reputation is easier to track
Sometimes our only differentiation for hiring either a pet boarding facility or a pet sitter is online reputation. You will find that it's much easier to discover a reputation for veterinary pet boarding online. Pet sitters, unless well-established, may not have websites that transparently list their services, rates, or contact information. Nor sections where you can get to know them better. Utilizing your local veterinary boarding hospital is easier when you can check out their website, browse their reviews, and see what their followers on social media are saying!
6. Bonus: Luxury suites aren't just for humans!
Gone are the days of simple cages on concrete and small beds for your dog. Fortunately for our pets, and our peace of mind, luxury is available at our fingertips! When you leave your pet with a veterinary pet boarding facility, you more than likely have the opportunity to leave them in larger, more comfortable runs. Typically, you can opt-in for upgrades, more dog walks a day, doggie daycare socialization, healthier food, and better views! So while you're vacationing in that luxury hotel room, your pet is loving the luxury as well.
~~~~~
"Why Pet Boarding with Your Vet can be Better than Hiring a Sitter"
Guest Article for Breckinridge Park Animal Hospital, a family-owned and operated veterinary hospital serving the Richardson, Garland, Plano, and Murphy areas since 2003. Our veterinarians offer individualized attention and answers to your every question while providing the same care and consideration to your pets that we give our family pets. We provide comprehensive preventative care services, medicine disease management, pet boarding, and more.
Breckinridge Park Animal Hospital offers cat condos and dog boarding for when your pets need a place to stay overnight. For more information on BPAH's pet boarding facility, please feel free to call 972-690-6900 or visit us at Breckinridge Park Animal Hospital, 4110 E. Renner Rd., Richardson, TX 75082-5309, https://bpah.net/
*** Please Share ***
Why Pet Boarding with Your Vet can be Better than Hiring a Sitter #PetSitter #PetBoarding
Click To Tweet


MY QUESTION FOR YOU:
Do you use a boarding facility or a pet sitter when you go away on trips?
*** Leave your comment below. ***
(It's just sexy!)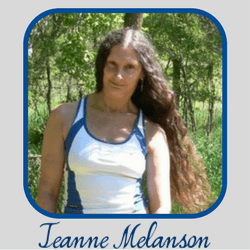 Peace
DISCLOSURE: Animal Bliss is a participant in the Amazon Services LLC Associates Program, an affiliate advertising program designed to provide a means for us to earn fees by linking to Amazon.com and affiliated sites.
(In other words, we'll get a very small (teeny tiny) commission from purchases made through links on this website.)
So, go on … Don't be shy!
Buy Something BIG and Expensive!
Buy a Jaguar. Or a Ferrari.
Thank you!
[amazon_link asins='B007RBB4XW,B00IX0FMCA,B01GY6OIBU,B07PFKH9DL,B01CHMG9DK,B074F3KRQ6′ template='ProductGrid' store='animblis-20′ marketplace='US' link_id='1174f2fc-4fba-46c6-a60d-00b682b5c0f6′]

Latest posts by Guest Blogger for Animal Bliss
(see all)