Canine Influenza (Dog Flu)
Canine influenza, also known as Dog Flu, is a highly contagious disease that began as an isolated episode of respiratory disease in one state and has now been quickly spreading from state to state. Infections can occur at any time of year.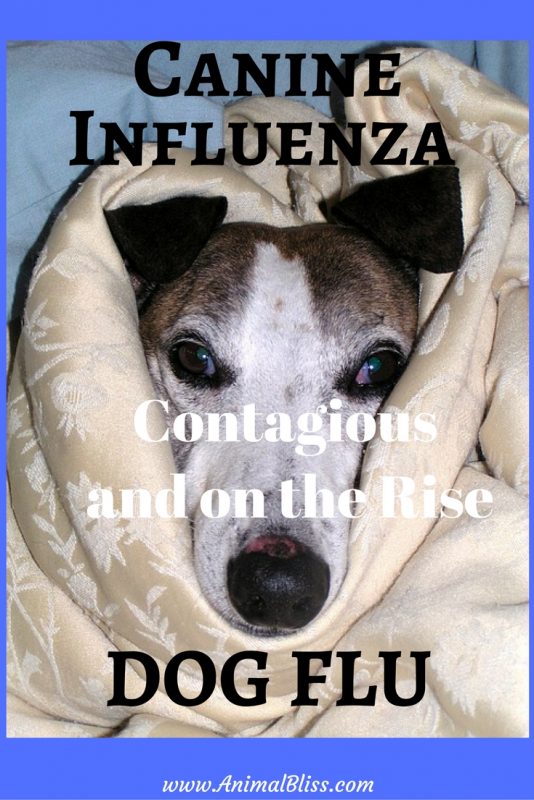 Almost all dogs exposed to the Canine Influenza Virus become infected, with approximately 80% developing clinical signs of disease. Twenty percent of infected dogs that do not exhibit clinical symptoms of the disease can still shed the virus and spread the infection.
A specific Type A influenza virus is known to be the cause of Canine Influenza. There are presently two different canine influenza viruses identified as an H3N8 and H3N2.
Dogs have no immunity to this new canine influenza virus. Therefore it spreads quickly by dogs who socialize. #CanineInfluenza #DogFlu
Click To Tweet
Dogs have no immunity to this new canine influenza virus. Therefore it spreads quickly by dogs who socialize. Transmission of the disease can be spread through:
Direct contact: when dogs kiss, lick or nuzzle each other
Through the air: from a cough or sneeze
Contaminated objects: doggie bowls, toys, doorknobs or clothing
Human touch: hands of pet owners, veterinary clinic staff or shelter workers
Prevention and Safety Measures
Approximately one out of four pet care business owners now, such as kennels, doggy daycares, and groomers, are requiring Dog Flu vaccinations for all dogs, as well as the Bordetella vaccination. Bordetella is another highly contagious virus that causes respiratory disease.
RELATED:
Rimadyl for Dogs: Uses, Dosage, Side Effects, Alternatives
Where does Canine Influenza Virus Originate?
The canine influenza H3N8 virus has existed in horses (horse flu) for more than 40 years. The virus is spreading from horses to dogs and has adapted to cause and spread illness among dogs, especially those housed in kennels and shelters and is now considered a dog-specific, or canine, the H3N8 virus.
This virus was first identified in dogs in Asia in 2006-2007, possibly adapted from the avian flu virus.
In March 2015, Canine H3N2 influenza was first identified in the United States following an outbreak of respiratory illness in dogs in the Chicago area.
Signs and Symptoms of Canine Influenza?
Most dogs infected with the virus exhibit the mild form of canine influenza. The most common sign is a soft, moist cough or a dry cough similar to kennel cough which will persist for 10 to 21 days despite treatment with antibiotics and cough suppressants.
Other signs of Canine Influenza include nasal discharge, sneezing, eye discharge, reduced appetite, lethargy, and fever (104-105o F).
However, not all dogs will show signs of illness. The severity of the disease associated with canine flu in dogs can range from no symptoms to severe illness resulting in pneumonia and sometimes death.
Most dogs recover within 2 to 3 weeks, although some dogs may develop secondary bacterial infections which may lead to more severe illness and pneumonia.
Dog owners with concerns about their pet's health, or whose pet is showing signs of canine influenza, should contact their veterinarian.

How Dangerous is Canine Influenza?
The percentage of dogs that die of Canine influenza is not significant. Some dogs show no signs of illness, while others develop severe infections, characterized by the onset of pneumonia.
How is Canine Influenza spread?
Almost all dogs are susceptible to canine flu infection, spread to other dogs in various ways, such as:
dogs housed in kennels, groomers, day care facilities, and shelters
coughing and sneezing from infected dogs
uninfected dogs coming into contact with contaminated dogs or objects such as dog food bowls, water bowls, and dog toys.
moving contaminated objects or materials between infected and uninfected dogs.
people that have been in contact with infected dogs.
Can Canine Influenza Viruses Infect Humans?
So far, there is no evidence of transmission of canine influenza viruses from dogs to people.
However, influenza viruses are always changing, and it is possible for a virus to transform to so that it could infect humans and spread easily between them.
CDC and its partners are monitoring the canine influenza H3N8 and H3N2 viruses (as well as other animal influenza viruses) closely. In general, canine influenza viruses are considered to pose a low threat to humans.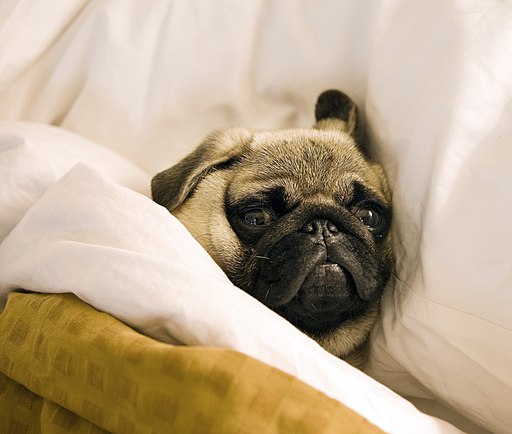 Is There a Test for Canine Influenza?
Tests are available to confirm H3N8 and H3N2 canine influenza virus infection in dogs. Your veterinarian can tell you if testing is appropriate.
How is Canine Influenza Treated?
Your veterinarian will examine your dog and recommend appropriate treatment options. In the milder form of the disease, care may include medication to make your dog more comfortable, healthy nutrition to encourage an effective immune response, and fluids to ensure that your dog remains well-hydrated. If a secondary bacterial infection is suspected, your veterinarian may prescribe antibiotics.
Is There a Vaccine for Canine Influenza?
Vaccines are available in the United States for both strains of canine influenza. Your veterinarian can provide you with additional information about the vaccines and whether you should consider vaccinating your dog.
Currently, there are no canine influenza vaccines approved for use in cats.
The number of exposed dogs that develop Dog Flu is estimated at 80%. The mortality rate is low at less than 10%. #CanineInfluenza #DogFlu
Click To Tweet
Morbidity and Mortality
Canine influenza virus is not widespread in the dog population, and many dogs have never been exposed to the virus. The number of exposed dogs that develop the disease is estimated at 80%. The mortality rate is low at less than 10%. Deaths occur mainly in dogs with the severe form of the disease.
Cats and Canine Influenza
Cats infected with H3N2  display signs of upper respiratory disease, including nasal discharge, congestion, malaise, lip-smacking and excessive salivation. To date, there are no reports of fatalities in cats infected with canine influenza virus. Currently, there are no canine influenza vaccines approved for use in cats.
Conclusion
The dog flu virus has spread to at least 46 states. It is, a highly contagious disease that could lead to infection and, in some cases, even death. The virus spreads quickly, and the symptoms include coughing, sneezing, lethargy, decreased appetite, difficulty breathing, and fever.
*** Please Share ***
Canine Influenza, Dog Flu is Contagious and on the Rise, #dogFlu #CanineInfluenza, #petHealth
Click To Tweet
~~~~~
SOURCES: FoxNews.com – Avma.org – CDC.gov – Dogflu.com – MediaRelations – UWShelterMedicine.com – AHCS.vet.Cornell.edu

MY QUESTION FOR YOU:
Has Dog Flu occurred in your household? Will you share your experience with us?
*** Leave your comment below. ***
(It's just sexy!)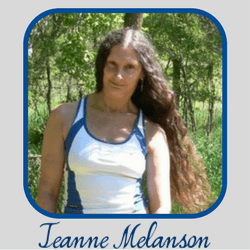 Thank you for visiting my blog today!
Peace
DISCLOSURE: Animal Bliss is a participant in the Amazon Services LLC Associates Program, an affiliate advertising program designed to provide a means for us to earn fees by linking to Amazon.com and affiliated sites.
(In other words, we'll get a very small (teeny tiny) commission from purchases made through links on this website.)
So, go on … Don't be shy!
Buy Something BIG and Expensive!
Thank you!
😀
[amazon_link asins='3330031735,B00D8DP3Y4,1437707955,1482225158,1416036008,1840760990,0911910611′ template='ProductCarousel' store='animblis-20′ marketplace='US' link_id='9f0a84ec-f961-11e7-b332-01a16e1fd35c']
😀
Latest posts by Jeanne Melanson
(see all)