Casper Dog Bed
Truthfully, I have to disclose that I have never laid eyes on a Casper Dog Bed and I am not being compensated in any way. Our last senior dog died a couple of years ago and now we only have cats (six of them) and a Bearded Dragon. So when I recently heard that Casper was welcoming reviews on their dog beds, rather than doing a true review, I at least wanted to spread the word about them.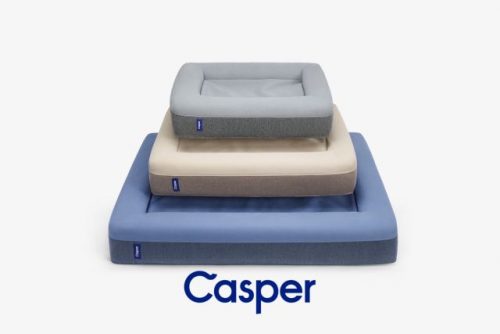 What I can say, by looking at the website, reading about the dog beds, and seeing the pictures, I think I would buy one. The Casper Dog Beds look nice and comfortable, it comes in 3 sizes, and I love that it comes in 3 earthy colors: gray, blue, and sand.
The Casper Dog Bed was developed and engineered by the same team as their original "people" mattresses. Casper has declared spending hours and hours into careful research to deliver a sleep environment designed around and influenced by dog behavior.
They even offer a 100-night free trial just like their traditional mattress, so if your dog doesn't love the mattress, you'll get a full refund. I think they'll love it, though. 🙂

Casper Dog Bed Features include:
Pressure-relieving memory foam and durable support foam for the highest level of comfort.
The design and materials used encourage natural dog behaviors like nuzzling, pawing, and settling into enclosed spaces.
The materials used are "pup-proof" that are durable and can withstand teeth and claws.
The cover is removable for easy machine washing.
The beds come in 3 colors and 3 sizes, suiting a variety of dogs.
The 3 sizes available are:
Small: for dogs up to 30 lbs
Medium: for dogs up to 60 lbs
Large: for dogs up to 90 lbs
The 3 colors available are: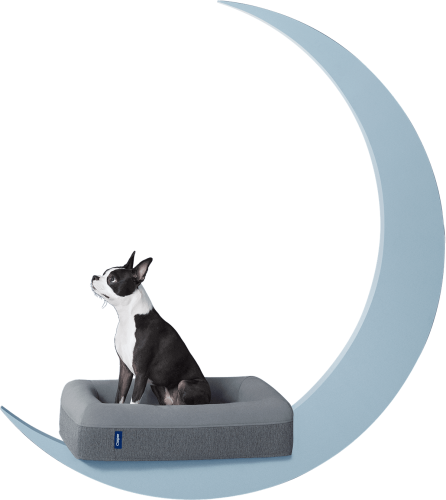 You can find more information about the dog mattress on the Casper Dog Bed page.  If you want information for Casper's mattress made for people, Casper.com. There you can learn a little more about their commitment to designing beneficial sleep surfaces for everyone in your family.
Find Casper on Facebook ~ Twitter ~ Instagram ~ Pinterest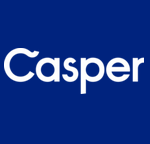 Sleep tight!
Latest posts by Jeanne Melanson
(see all)