Pet House Candles : All Fur One REVIEW
Disclosure: I have been compensated with two Pet House Candles in order to do this review and giveaway for One Fur All. Animal Bliss only shares information we feel is relevant to our readers and only gives a positive review on products we would use ourselves and recommend to others. One Fur All is not responsible for the content of this article, and all opinions are ours alone. This post contains affiliate links.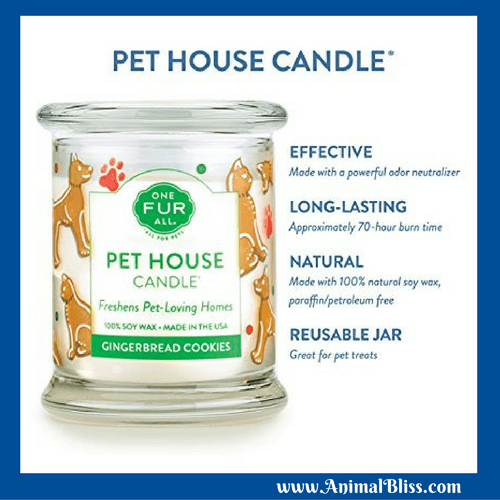 Why You Need Pet House Candles
If you have pets, you know about pet odors. Dog smells can be overpowering, as I'm sure you know, especially if your dog has jumped into a swamp recently.
Cats don't have an order, per se, but the kitty litter sure does! I can attest to that, with 6 cats in our household.
Other mammals have their own distinguishable odors as well. Have you ever smelled a ferret? Whoa! They're pungent!
Isn't it true, the times we most notice that we have a pet odor issue is when unannounced company drops over? Am I right? It can be pretty embarrassing.
The Solution to Your Problem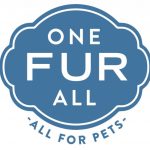 One Fur All (all for pets) is a small company with proud owners of rescued animals. They do a lot of fundraising for pet rescue organizations. One Fur All has developed Pet House Candles that I promise will replace those nasty smells with an effective odor neutralizer, and more delicious scents.
Wouldn't you love your visitors to walk into your home, wondering if you've just taken Gingerbread Cookies out of the oven?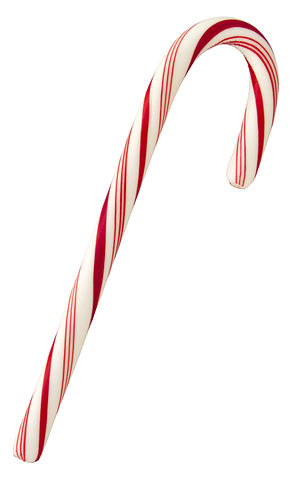 Or thinking you must have a ton of Candy Canes hidden somewhere for your grandkids?
Well …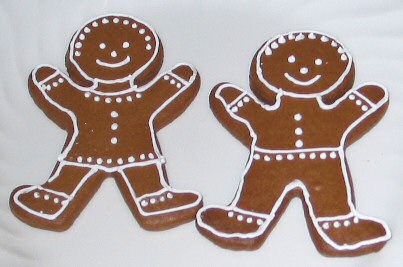 I mention those two instances because those are the candle scents One Fur All sent to me to try out and review — Gingerbread Cookies and Candy Cane. And they sure do smell good.
My Review and Opinion of Pet House Candles
Let me tell you, you only have to open the cover to discover how strongly scented these candles are. I didn't even light mine at first because I wanted to see if the scent would just fade on its own after opening the lid. But it didn't. In fact, I had to go close the lid after an hour or so because I was getting overpowering by the scent. And that was UNLIT!
It wasn't unpleasant, though. Don't get me wrong. It doesn't smell like a cheap so-called scented candle you buy in most stores. You know, the ones made with artificial 'whatever'.
Pet House Candles are infused with natural essential oils. You can't beat natural. Our review. Click To Tweet
The fun thing, in my experience, is that you only have to have a candle going (or not) for a little while for it to do what it's supposed to do, which is override your furry friend's natural but musky odors. That way, the candle should last you a very long time. Nice!
As I'm writing this, I have the Gingerbread Cookies candle burning. I just had to go out on the porch to accept a package from UPS, and with the door open to the outside, I could still smell the gingerbread. I'll bet the delivery man thought I was a real Suzie-home-maker. (I'm not at all.)

There are 18 different Pet House Candle scents available on the website. Here are just a few of my favorites:
Apple Cider
Candy Cane
Evergreen Forest
Gingerbread Cookies
Lavender Green Tea
Mandarin Sage
Pumpkin Spice
Sugared Cranberries
Vanilla Creme Brulee … and more!
YUM!
Pet House Candles are:
crafted with 100% natural, dye-free soy wax;
contain absolutely no paraffin/petroleum by-products;
contains a pet odor neutralizer;
are completely non-toxic and allergen-free;
includes a proprietary blend of essential oils to create a calm and tranquil atmosphere; and
all of the products are satisfaction guaranteed effective!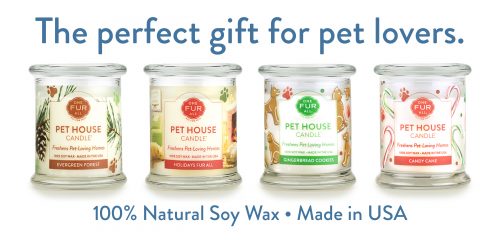 Not only that, the jars are reusable.
One Fur All (all for pets) also sells wax melts and car fresheners too. All Made in the USA.
In Conclusion:

We approve!
*
Instructions: 
⇒ Click Here ⇐
⇒ Purchase your Pet House Candles ⇐
(~ Get some for your friends too ~)
Use code: BLISS13 for 5% off every order!
(The Holiday Scents collection is marvelous.)
*
Find One Fur All on Facebook ~ Twitter ~ Pinterest ~ Instagram
Reminder: If you have pets with wagging tails, please be careful where you put your lit Pet House Candle. Those tails could cause some damage and a lot of heartaches. I have 6 cats, so I know. Safety first – Put the candle out of reach of pets and small children.
WIN a Gingerbread House Pet House Candle!
Contest OVER
The WINNER is Amy Sandy : Twitter
Thank you to all those who entered.

Pet House Candles : All Fur One REVIEW #PetHouseCandles @allfuronepets Click To Tweet

A QUESTION FOR YOU: Do you use scented candles in your home?

*** Leave your comment below. ***
(It's just sexy!)


As always, thank you for taking the time to visit my blog!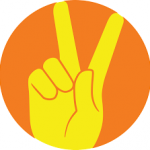 ♥ PEACE ♥

*

Disclosure: Animal Bliss is a One Fur All Pets affiliate and will earn a (very small) commission from purchases made through links on this website.
(Coffee money – thank you!)
😀
Latest posts by Jeanne Melanson
(see all)