Travelling During The Holidays?
Choosing the Right Dog Kennel
Written by:  Andrew Fujii
The holidays are upon us. For many, that means a lot of traveling is about to happen. Whether it is traveling to four Christmas dinners on one day or flying to a different state, you can be sure that you're going to be busy.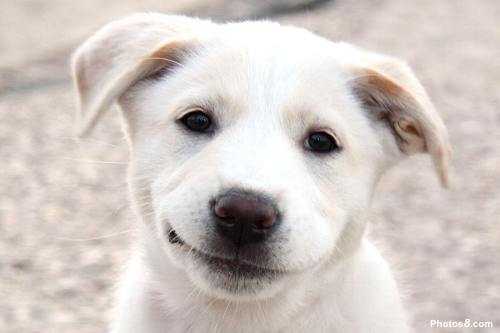 However, just because you are busy does not mean your dog won't expect to have some sort of routine. In many cases you won't have the time your dog deserves. In situations like these, consider boarding your four legged family member.
How to Choose the Right Dog Kennel
Boarding your dog in a kennel can be quite nerve-racking. To give you peace of mind, you should always look for a quality kennel. In order to screen your kennels, here is a list of things that you should check prior to booking your dog's stay.
Tour the Facilities
This is probably the most important step to take before boarding your dog in a kennel. If a kennel will not allow you to tour the facilities, remove it from your considerations. Other than being able to see the facilities firsthand, touring the facility will also give you a good idea of what your dog can expect.
The ideal kennel is bright, clean, and relatively quiet. As quiet as a place can be that houses numerous dogs. Sanitation is one of the biggest things to keep an eye out for. The areas for dogs should smell clean and be free from waste. A sanitary kennel is important because it helps to prevent the spread of diseases.
As you're touring the facility take note of how many staff members there are and if they seem to be overwhelmed or adequately staffed. You should even feel free to ask what the staffing ratio is per animal. Anything greater than one staff member per ten dogs is too high.
Also watch the body language and how the staff interacts with dogs. They should seem confident and knowledgeable, as well as caring. It is surprisingly easy to pick out the kennels with highly qualified staff members as opposed to those who staff anybody.
See also: 5 Reasons to Try Dog Daycare – Check it out
Staffing Hours
In addition to learning about the staffing ratio, find out how long the kennel is staffed. The longer the kennel is staffed the better. If the kennel is staffed twenty-four hours per day, like Camp Diego Canine Daycare and Boarding Center, that is ideal.
Veterinary Assistance
In addition to the kennel's staff, you should ask questions about the kennel's veterinary assistance. It is unlikely that the kennel will have a vet staffed but it is a positive if they have a vet on call.
If the kennel has a vet on call, you will also want to know the hours that they are on call. Again, twenty-four hours is ideal. If a kennel can reach out to a vet at any hour of the day, you can ensure that your pet will receive prompt treatment if something were to happen.
Exercise/Play Programs
The whole purpose of leaving your dog at a kennel during the holidays is so that they can exercise, play, and receive attention. The kennel should have some semblance of a program for your dog. For example certain types of dogs should be separated. The obvious separation is with size, where larger dogs only play with other large dogs and smaller dogs are will other small dogs.
Additionally, separating puppies is usually a good idea as well. Just because puppies are smaller dogs, does not mean they have the same playing habits as older small dogs. For example a boxer puppy and full-grown chihuahua have very different playing styles. Separating them creates a safer atmosphere.
Food
If you are going on vacation, it is important that your dog maintain its current diet. The kennel that you are boarding your dog at should allow you to bring your own food, along with the feeding regimen. You should be able to specify how much and how often your dog should be fed.
Medical Requirements
Finally, you should always find out if the kennel has medical requirements. When it comes to kennels, having medical requirements is a very good thing. For example the kennel should require that dogs have basic vaccinations such as rabies, DHPP, and Bordetella.
There should also be policies in place for flea control and dogs that are not spayed or neutered. While these policies will differ from kennel to kennel, it is important to know what those policies are.
~~~~~
"Travel During The Holidays? Choose The Right Dog Kennel"
Guest Author BIO: Andrew Fujii is a marketing professional with expertise in digital/web and content marketing. He is also a copywriter for multiple agencies producing copy for blogs, articles, websites, product packaging, mobile apps, and more. Find Andrew on Google+
*
MY QUESTION FOR YOU TODAY:
What do you look for when searching for a good place to board your pet?
** Leave your comment below. **
(It's just sexy!)

Travelling During The Holidays? How to Choose The Right Dog Kennel Click To Tweet

PET SUPPLIES on Amazon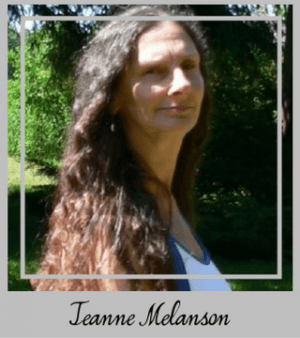 As always, thank you for taking the time to visit my blog!

Disclosure: Animal Bliss is an Amazon and Tote Tails affiliate, and may earn a (very small, teeny tiny) commission from purchases made through links on this website.
(Coffee money – thank you!)
😀

Latest posts by Guest Blogger for Animal Bliss
(see all)