Comprehensive Guide to Raw Dog Food
Are you considering feeding your dog raw food after hearing about so many recalls? Or maybe you already have started to transition your pup's diet but you have questions. Dogfood.co, a dog food review site, recently created a comprehensive Guide to Raw Dog Food that encompasses everything from why you should feed your dog raw food, to common questions asked by newbies.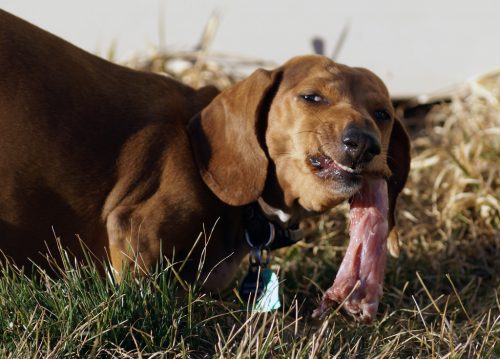 Photo Credit: Ellie Attebery
Following is an infographic explaining why DogFood.co-wrote the guide, who they wrote it for, and how to use the guide to get the most benefit. The guide includes 7 chapters of great information. Here's what you'll find:
Chapter 1: Raw Dog Food Theory – (and the risks of an unbalanced dog food diet)
Chapter 2: Raw Dog Food Challenges & Solutions
Chapter 3: Prey Model – (the complete exclusion of any plant-based material whatsoever)
Chapter 4: B.A.R.F. Model – (Biologically Appropriate Raw Food)
Chapter 5: Handling & Storing Raw Dog Food
Chapter 6: Raw Dog Food Recipes and Shopping Lists
Chapter 7: Raw Dog Food Faq
If you are transitioning your dog's diet from commercial dog food and kibble to raw meat, it's important to remember your pup's system is not used to processing raw food. Take your time introducing the new diet to make it easy on his digestive system. To make the change easier and safer for your dog, it is recommended that you start with chicken because chicken protein is easier to digest than other meats.
Related:
Transitioning Your Dog to a Raw Dog Food Diet
Be sure you read Chapter 7 to find out what to expect from pooch during this change in diet, and what to look for to keep your pet healthy.
Thanks for reading, "Comprehensive Guide to Raw Dog Food." I hope you have found it valuable. If you look around and do some research, you can find lots of good books filled with raw dog food recipes.
Please Share
Comprehensive Guide to Raw Dog Food, #RawDogFood #PetBlogShare #Dog Nutrition Click To Tweet

A QUESTION FOR YOU:
Do you feed your dog a raw diet? Do you have any further advice for our readers?

*** Leave your comment below. ***
(It's just sexy!)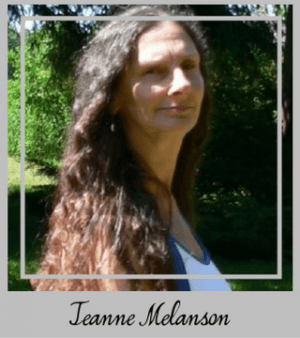 Thank you for taking the time to visit my blog!
Peace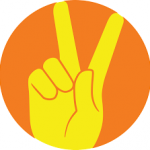 DISCLOSURE: Animal Bliss is a participant in the Amazon Services LLC Associates Program, an affiliate advertising program designed to provide a means for us to earn fees by linking to Amazon.com and affiliated sites.
(In other words, we'll get a very small (teeny tiny) commission from purchases made through links on this website.)
So, go on … Don't be shy!
Buy Something BIG and Expensive!
Buy a Jaguar. Or a Ferrari.
Thank you!
😉
[amazon_link asins='158394947X,1617811696,B01DOP5S9K,B06ZY6Q66G,B00P0YQYYW,B000F4AVPA' template='ProductGrid' store='animblis-20′ marketplace='US' link_id='46c06392-9c87-4757-be54-dc4dc74ab4e5′]
Latest posts by Jeanne Melanson
(see all)