Sparky the Corgi Dancing For Kibble
You're going to love this little Corgi dancing for kibble.  His name is Sparky and this is a compilation video of his jumping and jiving antics.  This video has had over 6 million views!  Enjoy.  ♥
ABOUT THE CORGI:
The Welsh corgi is a small type of herding dog that originated in Wales. Two distinct breeds are recognized: the Pembroke Welsh corgi and the Cardigan Welsh corgi, with the Pembroke being the more common.
The Pembroke Welsh Corgi is a herding dog which originated in Pembrokeshire, Wales. It is one of two breeds known as Welsh Corgi: the other is the Cardigan Welsh Corgi. The Pembroke Welsh Corgi is the younger of the two Corgi breeds and is a separate and distinct breed from the Cardigan The corgi is one of the smallest dogs in the Herding Group. Pembroke Welsh Corgis are famed for being the preferred breed of Queen Elizabeth II, who has owned more than 30 during her reign..These dogs have been favoured by British royalty for more than seventy years.
Corgis are highly intelligent, loyal, able and willing to please their owner. Corgis are extremely active and are good with children so long as the dog sees humans as above him in the pack order. Protective and sturdy, they make fine guards, and excellent show and obedience dogs. Wary of strangers, they should be properly socialized and trained when still young.  
Corgi Dancing For Kibble, The Best of Sparky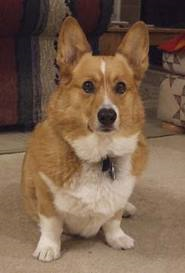 ********
Corgi Dancing For Kibble, The Best of Sparky the Corgi Dog Click To Tweet
♥
MY QUESTION FOR YOU TODAY: Are there any animals you know of that you would like to see featured here on my blog? Is there any creature that you would like to learn more about? Or, do you have a story you would like to submit about a pet you have? I would love to hear from you in the comment section below, or please email me directly at jeanne@animalbliss.com
*
*** Please leave a comment below and remember to share. ***
It's just sexy!
As always, thank you for taking the time to visit my blog!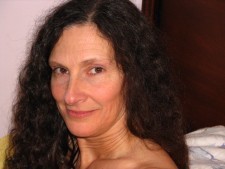 ♥ PEACE ♥
*
Disclosure: Animal Bliss is an All FUR One affiliate and will earn a (very small) commission from purchases made through links on this website.
(Coffee money – thank you!)
😀
Latest posts by Jeanne Melanson
(see all)