Dental Care for Dogs
For dogs, mouths are more than just a tool for eating. A dog's mouth is, in many ways, the center of its life. Dogs eat, carry, bark, breathe, and play with their mouths. And, of course, dogs put many unpleasant things in their mouths. Dental care for dogs should be an important part of your grooming routine.
Many dog owners would like to start their dogs on an oral hygiene regimen but don't know where to start. Dogs themselves aren't providing many answers! To take proper care of your pooch's mouth, you'll need to use proper techniques, the right equipment, and do your work with a good and trustworthy attitude.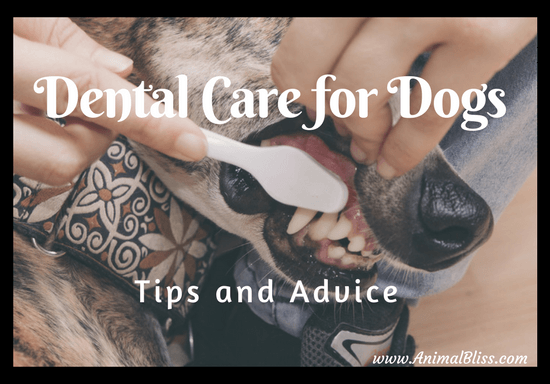 Disclosure: This post may contain affiliate links, which means I could receive a small commission, at no additional cost to you, if you click on a link and make a purchase. So buy a Jaguar. Please. Buy a Jaguar.
How-to: The Basics
First of all, it's important that you develop a routine for your canine oral care, which will help in two significant ways. First, routine helps ease a dog's stress—if she knows what to expect, she'll be more likely to trust you and have the patience necessary to sit through a task that's less than pleasant for her. Second, routine simply makes good hygienic sense. You probably brush your teeth two or three times a day to keep them shiny and white, and you stick to real food and other sanitary things. Dogs eat dead birds. Their teeth need good, regular cleaning.
Brushing your dog's teeth is not so different from brushing your own teeth. Once you get your pup to relax, it's very simple: [amazon_textlink asin='B00025K0R6′ text='scrub toothpaste' template='ProductLink' store='animalbliss-blog-20′ marketplace='US' link_id='cdd3abfa-86ea-11e7-8a4d-291a28480ce8′] onto all parts of the teeth for a few minutes, then scrub it off. Do this two or three times a day, just like you do with your own teeth.
Related: How to Care for Your Cat's Teeth
What to Use
As long as you're getting toothpaste on and off your dog's teeth, you're probably doing an acceptable job. There's nothing wrong with [amazon_textlink asin='B01GBVX8KK' text='using a fingers toothbrush' template='ProductLink' store='animalbliss-blog-20′ marketplace='US' link_id='f7858033-86ea-11e7-902e-3dee6c33ff24′], and when you're just introducing your dog to dental care, fingers are probably better for getting her used to the process.
Once your dog is comfortable with you sticking your mint-flavored hands in its mouth, you can upgrade to a [amazon_textlink asin='B003R0Y08S' text='canine toothbrush,' template='ProductLink' store='animalbliss-blog-20′ marketplace='US' link_id='119037d8-86eb-11e7-bab5-71b20341157b'] designed for a dog's mouth, and which will reach spots and scrape off the plaque that your finger simply won't be able to reach.
For your own hygiene's sake, you'll want to [amazon_textlink asin='B0013YBCYA' text='wear some gloves' template='ProductLink' store='animalbliss-blog-20′ marketplace='US' link_id='40825846-86eb-11e7-8d34-219898e88e85′] brushing your dog's teeth. (Make sure you're aware of any allergies you or your dog might have.) And, of course, make sure you wash your hands with soap and warm water after completing your task.
Related: Taking Good Care of Your Dog's Teeth
Make Sure Your Dog is Comfortable
Dogs aren't born naturally comfortable with human hands and tools in their mouths. Yes, oral care is essential for your dog's health, but you should never force your dog to do something that scares him. If your dog is frightened by the process, leave it be. Let your dog know that he can stop anytime he wants to; this will earn his trust, and eventually, you'll be able to brush his teeth without too much hassle. And do the brushing yourself. Don't let just anyone stick his hand in your dog's mouth; this could stress your animal out and even lead to a lawsuit, according to Tate Law Offices.
Make sure you [amazon_textlink asin='B000I82DU4′ text='have some treats handy' template='ProductLink' store='animalbliss-blog-20′ marketplace='US' link_id='9c85cb48-86eb-11e7-8fa8-5d0d35cb0031′] to reward your dog's good behavior. Dogs respond well to positive re-enforcement. A dog that lets you brush its teeth is a good dog. You should let your dog know that his patience is appreciated.
[amazon_link asins='B0042GLVDI,B01H5MQ41Y' template='ProductCarousel' store='animalbliss-blog-20′ marketplace='US' link_id='c72bc414-86eb-11e7-9e71-e746cd69079a']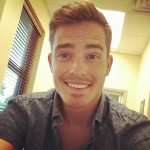 "Dental Care for Dogs," written by Matt Rhoney
See BIO below.
Dental Care for Dogs, Tips and Advice: Canine Oral Hygiene Click To Tweet

A QUESTION FOR YOU:
Do you have any dental care for dogs tips you'd like to share?
*** Leave your comment below. ***
(It's just sexy!)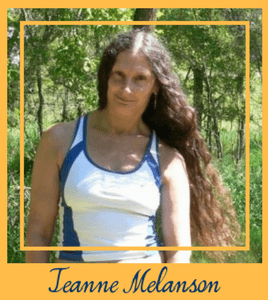 As always, thank you for taking the time to visit my blog!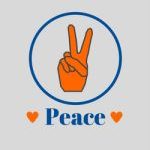 *
DISCLOSURE: Animal Bliss is a participant in the Amazon Services LLC Associates Program, an affiliate advertising program designed to provide a means for us to earn fees by linking to Amazon.com and affiliated sites.
(In other words, we'll get a very small, teeny tiny) commission from purchases made through links on this website.)
(Coffee money – thank you!)
😛
[amazon_link asins='B006W6YHHI,B00O3GX9E6,B00LJOAWZ4,B001EQ4XN4,B01H5MQ41Y,B0042GLVDI' template='ProductCarousel' store='animalbliss-blog-20′ marketplace='US' link_id='a5cd5a8b-86e9-11e7-baa9-b5f1eaaeadfe']
😀

Latest posts by Matt Rhoney
(see all)