OdorKlenz Source Odor Eliminator
~ a Review ~
Got pets? Then you probably have pet odor too, right? Not us, though! Not anymore! Is it because of OdorKlenz® Source Odor Eliminator? Partly. Keep reading, and you'll know what I mean.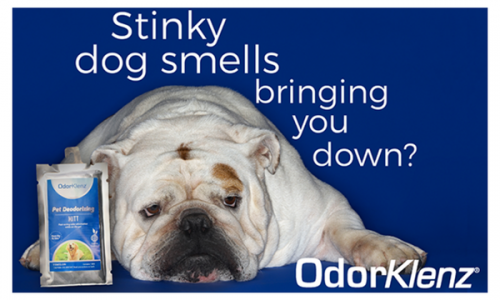 Disclosure: I have to tell you that after some initial discussion back and forth with OdorKlenz®, we agreed that I would receive a free, 58oz (1.7kg) container of OdorKlenz Source Odor Eliminator to try in return for an honest review. The opinions expressed are my own and not influenced by OdorKlenz. 
We have five cats …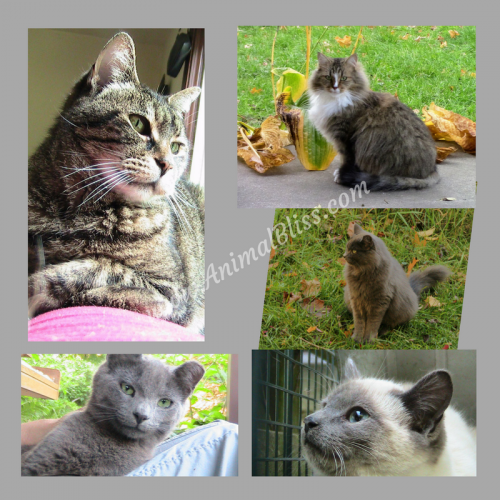 … and a Bearded Dragon named Shirley.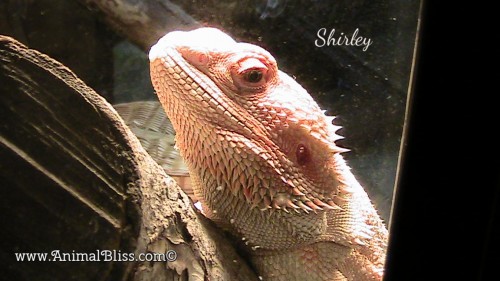 Still — our house remains pristine. Why? (Well, it's mostly because we just redid the whole interior with a fresh paint job, new furniture, and new area rugs.)  😀
But before that?
Oh, boy, did we have pet odor! Keep reading.
The Past – 3 Senior Dogs
Along with our five cats, up until a couple of years ago, we had three large, beautiful dogs — Lucky, Star, and Jake. We also had a plethora of stinky smells to contend with on their behalf.
Have you ever brought a wet dog home from an outing to a beach? You know that smell; it reminds you of a swamp?
And of course, they all have to roll in something that smells like a dead animal. Oh, and skunk. It takes forever to get rid of Eau-de-skunk. Ugh. Click here for safe and complete skunk odor removal!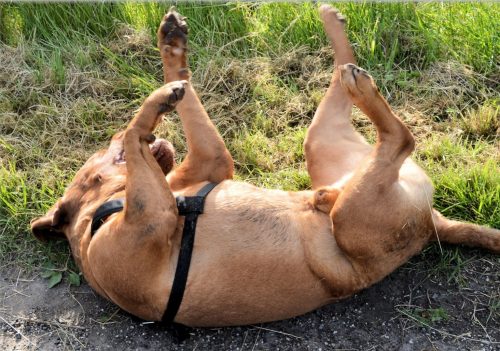 At least our dogs never scooted on the floors, or deliberately peed on the furniture.
Allelujah!
But our three dogs lived up into their teens, and like most senior dogs, they became weak and sick, often losing control of their bladders and bowels.
This was our reality.
We needed a product that worked to clean our carpets, sofas, dog beds, and blankets.
Oh, how I wish we had known about OdorKlenz Source Odor Eliminator then.
After our three dogs died a couple of years ago, we decided to redo our home interior. An extreme way of getting rid of pet odor, perhaps, but hey, it was a good excuse, which brings me up to the present.
The Present – 5 Cats …
At this moment, and as I mentioned at the beginning of this post, we have five cats.
The cats truly don't create odors on our floors or furniture that I can notice anyway. They're all litter-trained and well-behaved, so no problems there, except for the kitty litter on occasion.
More on that in a minute.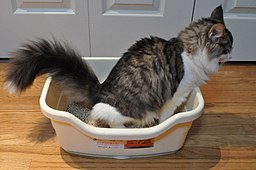 Like a lot of cats do, though, one will proudly bring in a mouse or a mole that they've killed just to show us how skilled they are at hunting and capturing wildlife. (We live on a farm.) Sometimes we only find those rotting little carcasses a day or two later, usually on the carpet somewhere tucked away.
… and a Bearded Dragon (named Shirley)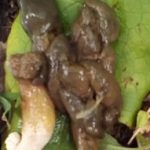 But the Bearded Dragon? Shirley typically does her business in her enclosure, but we let her roam around the house too and every now and then she just has to go … wherever she happens to be. It could be on the NEW area rugs or the NEW sofas or chairs!  She's even pooped on my clothes — while I was wearing them.
Does it smell?
Oh, absolutely. You betcha!
PSST: Just so you know, this post probably contains affiliate links, which means I may receive a small commission, at no additional cost to you, if you click on a link and make a purchase.
 😉 So buy a Ferrari. Or a Jaguar. Please. 😆
OdorKlenz Source Odor Eliminator
To keep on top of things, we started using the OdorKlenz Source Odor Eliminator. It's so easy to use; I simply spray a little directly onto the surface and, presto! That odor is gone. I promise.
No more dead animal smells and no more stinky essence of  Eau-de-Dragon-Poop.
Just scoop or sprinkle some of the litter odor elimination formulation right on top of the litter box to extend the time until the next change or even mix it in when you change the litter. OdorKlenz Pet Litter additive works immediately to remove litter box odors on existing litter without the use of harsh chemicals or fragrances.
In hindsight, I should have ordered  OdorKlenz PET LITTER ADDITIVE  too, for the occasional whiff of Maisy's offending dumps. (I have it on order now.)  All you have to do is sprinkle some right on top of the litter box or even mix it in when you change the litter. It starts to work right away. The litter additive removes stubborn litter box odors WITHOUT harsh chemical or fragrances. I really like that.
We like it, and our home still smells like new.  Why? Because Clean has NO odor.  Give OdorKlenz Kitty Litter Additive a try!
More Uses for OdorKlenz Source Odor Eliminator
You can also use the Odor Eliminator on: 
water-safe surfaces like carpet and rugs
mattresses
some furniture upholstery (always do a patch test for colorfastness or other surface effects)
wood, tile and most other soft and hard surfaces.
It's not just for pet odors.
It also destroys smelly kid messes and spills, and most anything else that causes odor buildup on surfaces.
How it Works
OdorKlenz Source Odor Eliminator is specially formulated to "neutralize and extract the smell by capturing, destroying, and eliminating offending odor sources safely and efficiently."
A 116oz bottle of OdorKlenz Source Odor Eliminator, for example, is designed to treat approximately 18 square feet of severe source contamination on a carpet. Other applications, surfaces, and uses can treat larger areas. For non-source (residual) odor treatments, the diluted product can be sprayed on or directly applied for up to 500 feet of light to mild odor neutralization.
Give it a try!
Remove stubborn pet odors with OdorKlenz Pet products!
Words of Caution:
Only perform the odor elimination on non-delicate surfaces.
Do not use on surfaces that should not be exposed to water.
Do not use on areas that are contaminated with other cleaning agents.
Do not use household carpet shampooer to apply.
Can be used on:
Upholstery
Mattress
Car Interiors
Wood Flooring or subfloor
Spray Applications:
OdorKlenz can be utilized and sprayed onto a variety of surfaces inside and out. Some applications where the product can be sprayed and just left in place include:
Treating urine contaminated cement or pavement
Artificial grass cleaning and deodorization
Apply to contaminated subfloors before installing new flooring for odor prevention
Treating insides of large garbage or waste containers
Walls and floors of unfinished basements, cellars, and crawl spaces
Other odor-related cleaning ideas:
Coolers, refrigerators, and freezers
Cabinets and drawers
Rain gear (ponchos and umbrellas)
Boats
Outdoor pet areas (houses, play equipment)
Hunting and fishing gear and equipment
Be sure to shop OdorKlenz for all our deodorizing needs.
~~~~~~
Got Pets? Then You've Got Odor. Try OdorKlenz Source Odor Eliminator. I promise Pet Odor Be Gone!
Click To Tweet

MY QUESTION FOR YOU:
Do you have pet odors you need to deal with? 
Have you tried OdorKlenz (yet)?
*** Leave your comment below. ***
(It's just sexy!)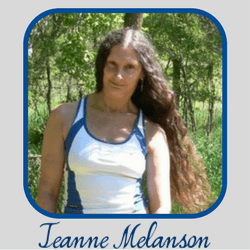 Thank you for visiting my blog today!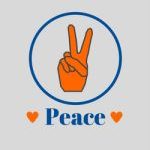 *
DISCLOSURE: Animal Bliss is a participant in the OdorKlenz affiliate program. If you click a link on my site and make a purchase we'll get a very small (teeny tiny) commission, at no additional cost to you, to help us keep Animal Bliss going.
(Coffee money – thank you!)
😛
😀
Latest posts by Jeanne Melanson
(see all)