Dog Friendly Stores
Do you love to bring your dog with you everywhere you go? I do, and often wish I could bring my dog, Jake, into stores and restaurants with me. Maybe it's just me projecting my own feelings onto the dog, but you know how it is.  That look on their faces that make it seem like you're about to desert them forever when you have to leave them at home or outside of the store? It's heart-wrenching, isn't it?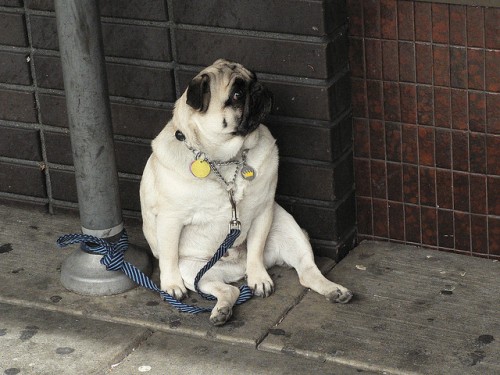 Well, the good news is that more and more establishments are tweaking their policies to allow people to brings their dogs along after all. Motels and hotels, restaurants, cafe's and such are hopping on the dog friendly stores train.
I recently came across this list of 33 Dog Friendly Stores that BarkPost published.  I include a quick run-down of the list here, but do check out the full post on BarkPost because they include a link to each store. You'll probably have to contact the ones you're interested in bringing your dog to first to make sure that they do, indeed, allow Fido to step in. BarkPost has this to say:
*Note: If your dog is not a service dog, do not bring them into a store that is not dog-friendly. Additionally, many chain stores (including ones on this list) leave it up to the manager to decide whether their individual locations allow dogs or not. The best way to ensure you can bring your pooch inside is to call ahead and find out that specific store's policy.
The list of chain stores that MAY allow your pooch to shop with you:
Half Price Books
Gander Mountain
Academy
Abercrombie and Fitch
Michaels
Hobby Lobby
Ross
Sephora
Anny Taylor/Ann Taylor Loft
Tiffany & Co.
Bath and Body Works
Hallmark
Lowe's (perhaps not anymore)
Home Depot
Pottery Barn
Macy's
Bass Pro Shops
Barnes and Noble
LUSH Cosmetics
Restoration Hardware
Gap
Bloomingdale's
Urban Outfitters
Anthropologie
Free People
Foot Locker
Bebe
Nordstrom
Old Navy
Saks Fifth Avenue
Tractor Supply Co.
The Apple Store
Strand Bookstore
Not on this particular list, but don't forget your local PetSmart and Petco stores.
***
Again, click on BarkPost's Post of Dog Friendly Stores  to get the links to each of theses stores before you head out the door with your best doggy friend.  Anyway, they have really awesome photos to go along with each store link.  Check them out.
Planning on doing some traveling abroad with your pooch? For an even greater scope of dog friendly stores, click here for Dog Friendly Shopping Worldwide
Have fun!  Woof!
***
33 Dog Friendly Stores : See the List! Click To Tweet
***
Latest posts by Jeanne Melanson
(see all)