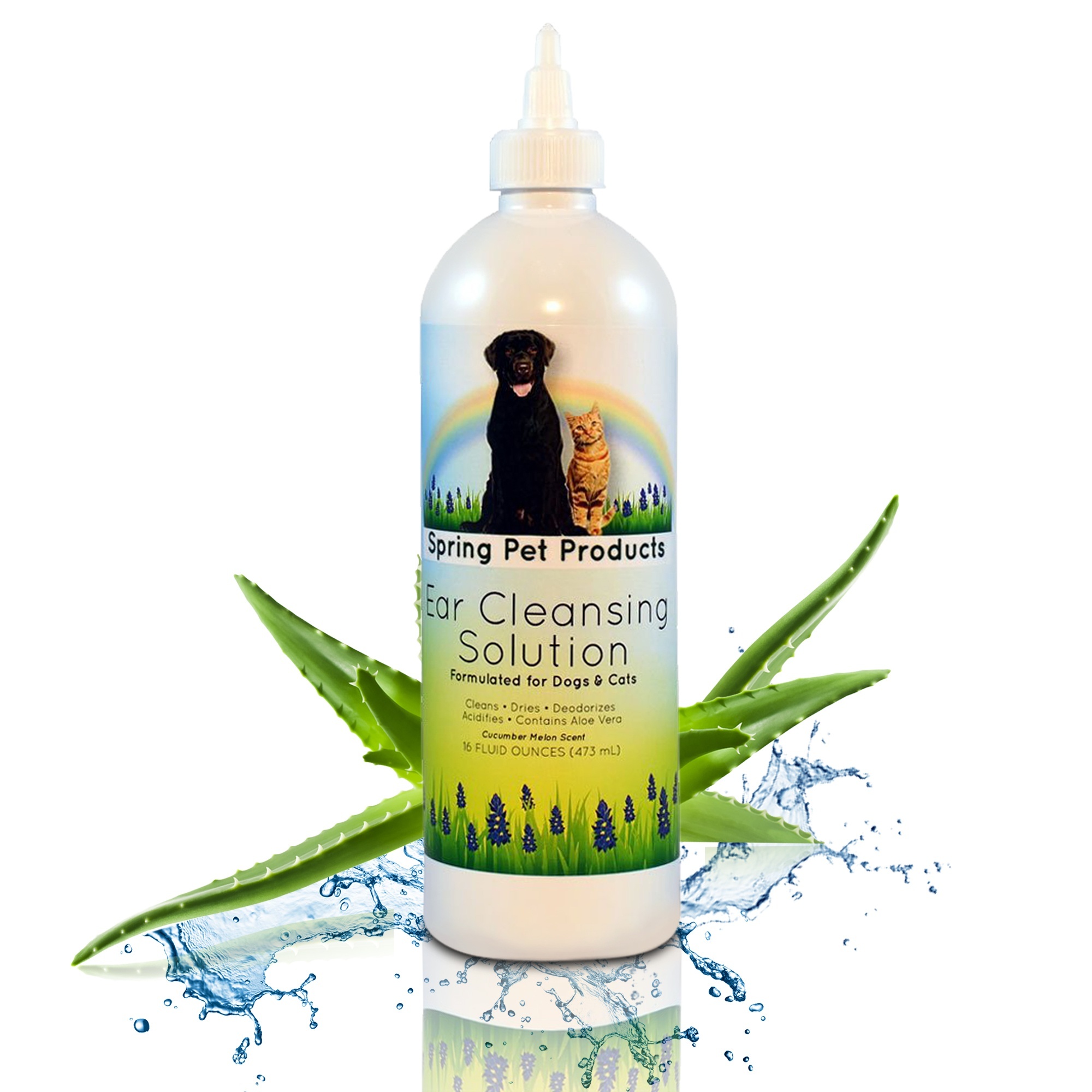 Pet Doctor Liquid Glucosamine for Dogs
Animal Bliss received a bottle of The Pet Doctor Liquid Glucosamine for Dogs in order to write a review for this post. We are not being compensated in any other form for helping to create product awareness about this product.  The Pet Doctor Supply Co. is not responsible for the content of this article, and the opinions are my own (and Jake's). This post may or may not contain affiliate links.
Pet Doctor Liquid Glucosamine for Dogs
This is Jake.  Jake needs all the help he can get. Some of you may know Jake already. We rescued him a couple of years ago from a lifetime (12 years) of living in a wire cage, day in/day out, all year long.  Winter, spring, summer, and fall.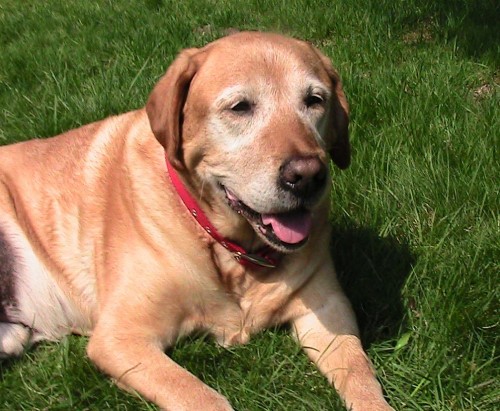 Then, his owner died inside the house but no one found him for 7 or 8 days. Meanwhile Jake was out in his wire pen with no food and only frozen water.  (It was March.)
There was no flooring to speak of in the cage, so Jake spent his first 12 years standing, sitting and laying on wire.  As you can imagine, his joints have suffered greatly.
As a result, Jakes doesn't do much walking, or running.  He limps a lot and hops like a bunny, which is a clear sign of hip joint troubles.
Taking a liquid glucosamine for dogs is not ever going to make Jake feel like a young pup again, but it will help build his joints up and keep him from feeling so much pain.
The Review
We tried The Pet Doctor Liquid Glucosamine for Dogs for 30 days before writing this review.
Jake still doesn't like to walk much, but we have noticed a decrease in his limping.  He seems to be more alert and we think that's because he's not in so much pain.  He's still gung-ho for a car ride, and he has an easier time running (hopping) to the car, at least.
And that's good enough for us.  We plan to keep using the Liquid Glucosamine for Dogs as long as it's helping Jake. 
Here are a few things we like about this product:
It's liquid, so we don't have to trick Jake into taking a pill.
Jake doesn't seem to mind the taste at all, which is a huge plus.
This particular formula is EXTRA STRENGTH, containing Glucosamine, MSM, and Chondroitin, and is formulated for dogs of all sizes.
You can try this product

RISK FREE FOR 365 DAYS

!
It doesn't get any better than that.
The Verdict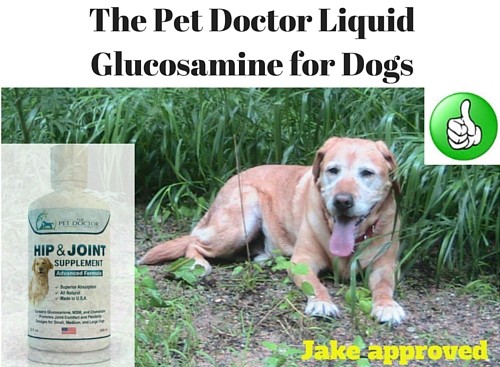 ***
BUT WAIT … there's more!
***
The Pet Doctor is offering a Special 25% OFF Coupon to all Animal Bliss readers and fans.
Simply use the code "AnimalBliss" when you purchase The Pet Doctor Liquid Glucosamine for Dogs from Amazon to get your 25% off discount.  
The coupon code is valid for 365 days from the date of this review posting.
***
Pet Doctor Liquid Glucosamine for Dogs, #pethealth, #dogs, #thepetdoctorhipsjoints Click To Tweet
***
A QUESTION FOR YOU:
Do you give glucosamine products to your dogs or cats?

Does it help?
*** Leave a comment below and remember to share. ***
It's just sexy!

As always, thank you for taking the time to visit my blog!
♥ PEACE ♥
*
Disclosure: Animal Bliss is an All FUR One affiliate and will earn a (very small) commission from purchases made through links on this website.
(Coffee money – thank you!)
😀
Latest posts by Jeanne Melanson
(see all)