Dry Defender Reusable Puppy Pad Review
Renee Mercer, co-owner of Protective Bedding Store, contacted me recently to ask if I would do a review for her company's Dry Defender Reusable Puppy Pad. This wonderful company provides "quality bedding to protect mattresses and furniture". They have a wide range of waterproof mattress pads, mattress covers, and underpads.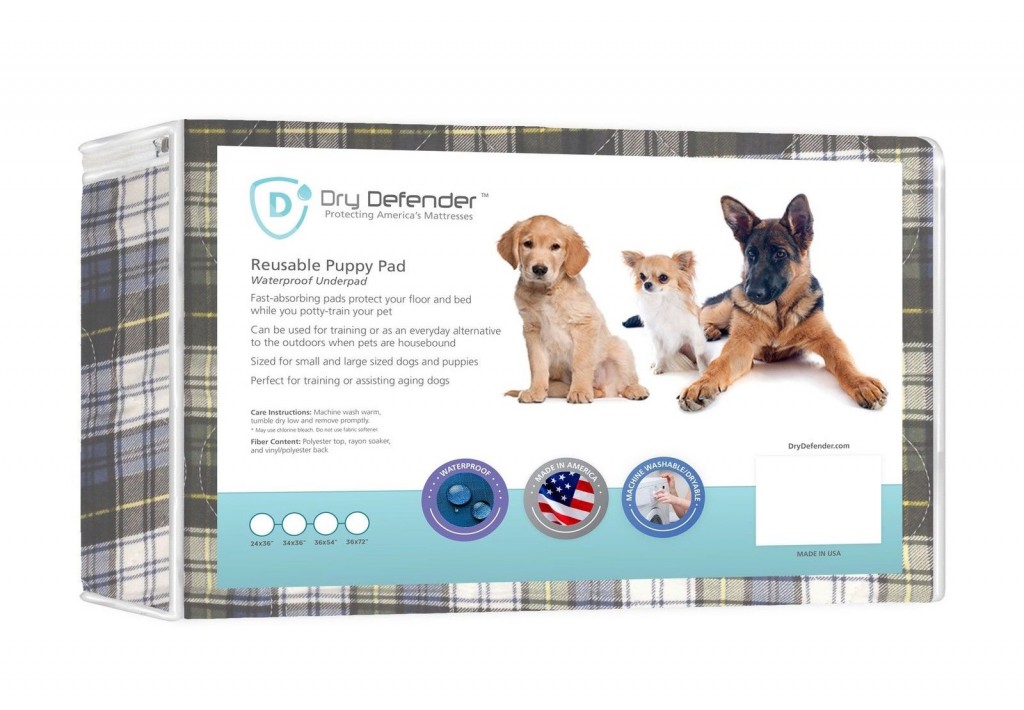 Even though I don't have a puppy, I said, "Sure"! I had Jake in mind, our 13 year old dog, who likes to spend all of his time indoors. Yes, even on those days that he's wet from swimming in the lake, or has been out for a walk in the rain, snow, slush, or mud, he wants to be inside. It's either that, or we suffer from looking at those big brown eyes outside the slider door. You know what I mean.
Jake came to us a couple of years ago from a neglectful life so he deserves a lot of love and pampering now. Anyway, I thought this product might be a worthwhile thing to have handy on those occasions when he is a soggy doggy. And I was right. I decided to have Jake shampooed in order to give the Dry Defender Reusable Puppy Pad a good test. It was perfect timing, because it was a little too chilly outside anyway to have him stay out wet.
This picture shows you that Jake truly got very, dripping wet from the shampoo.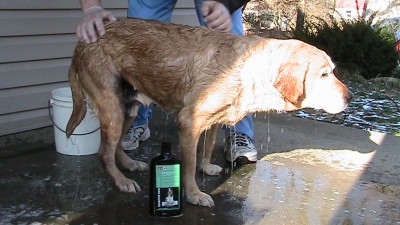 Now for the test.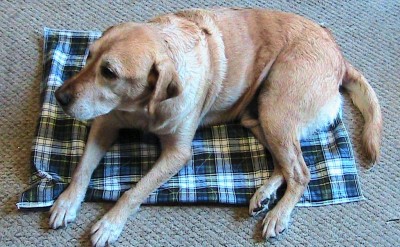 Dry Defender Reusable Puppy Pad Review
We could have used the larger size, but I have to say this worked great! The company sent me a 24″ x 36″ pad. There is also a 34″ x 36″ available.
The pad did its job perfectly by keeping the carpet dry and therefore preventing it from smelling like a wet dog. You know once your carpet smells like wet dog, it so difficult to get it out. All we had to do after Jake had dried was shake the dog hair off the pad (Jake sheds … a lot), and toss it in the washing machine. Yes! It's even machine washable! A huge plus.
I can see where the Puppy Pad would be the ideal thing when you're housebreaking puppies (or kittens, lizards, bunnies, and whatever else pees or poops where it's not supposed to in your house).
It's made of a "fast-absorbing triple layer design – polyester top, rayon soaker and vinyl/ polyester backing – effectively protecting floors and furniture".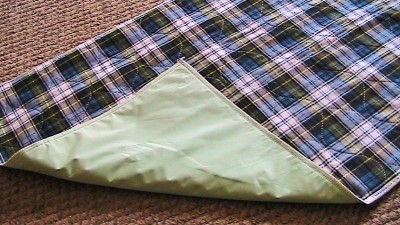 Truthfully, I sure wish I'd known about this product a year ago. I lost my German Shepherd, Star, from bone cancer last fall. And then this fall we lost our Black Lab, Lucky, from probable cancer. Both had became incontinent in the end. This Puppy Pad would have saved us a lot of laundry, thrown-away blankets, and trashed bedding. And, it would have been a lot more comfortable for them too.
AND … do you want to know what else it's perfect for? Changing my little grandson's diapers! Yes, I use it for that too. Sometimes little babies' diapers can be, well, messy, and this pad is so easy to clean. I feel good about putting the pad on the carpet too and having Landen lay on it because I know it's so clean.
The Puppy Pad is perfect for protecting beds, floors and couches. It's affordable too. At the time of this writing, the price is a mere $11.95 for the 24″ x 36″ pad. And add $4.00 to the price for the larger size. Proudly made in the USA.
Purchase yours online from the Protective Bedding Store.
Thank you for visiting my blog.
***
Dry Defender Reusable Puppy Pad Review. RETWEET Click To Tweet
***
A QUESTION FOR YOU:
Do you have dog-training tips you'd like to share?
***
***
***Leave a comment below and remember to share. ***
It's just sexy!
As always, thank you for taking the time to visit my blog!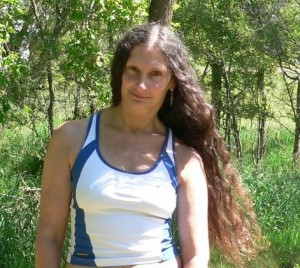 ♥ PEACE ♥

Latest posts by Jeanne Melanson
(see all)