Five Fantastic Underwater Adventures
Guest Writer:  Ibtisaam Ganief
Not all of life's great adventures take place on dry land. For those who enjoy venturing into the unknown depths of our oceans or snorkeling above the fish and coral below know this all too well.
Whether you're spending your holiday at a beach resort in Dubai or a guest house in Mexico, don't be scared to step out of your comfort zone and do something you have never done before. If you like water and fancy dipping a toe or two in the ocean, take a look at these five fantastic underwater adventures from around the world.
Shark Safari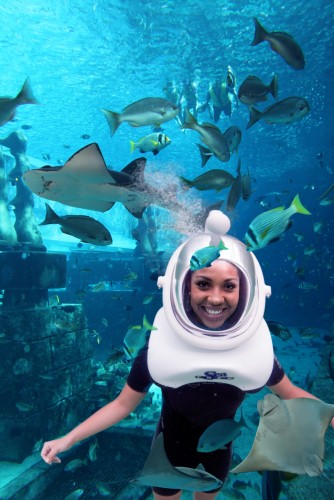 You don't need to have diving experience to take part in Atlantis the Palms Marine Animal Adventure. Equipped with one if their special helmets, you are able to breathe effortlessly and make your way across the bottom of the lagoon with ease, exploring the array of sharks, rays and colourful fish in a safe and controlled environment. It is located at Aquaventure Waterpark and is available for families with children aged eight years and above.
Cave Diving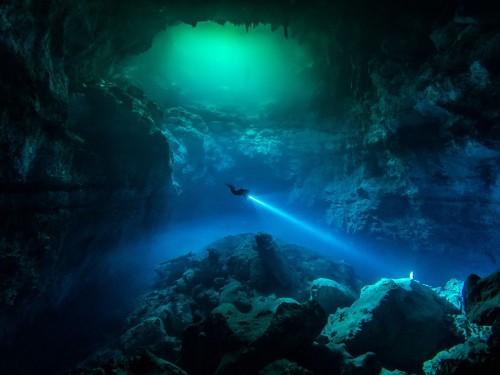 With kilometres and kilometres of underwater tunnels and crystal-clear fresh water, the Tulum Cenotes of Mexico are the perfect place to experience cave diving. The natural swimming holes are a result of collapsed limestone bedrock, with some that are completely untouched by humans and others that have remained pristine since prehistoric times.
Truk Lagoon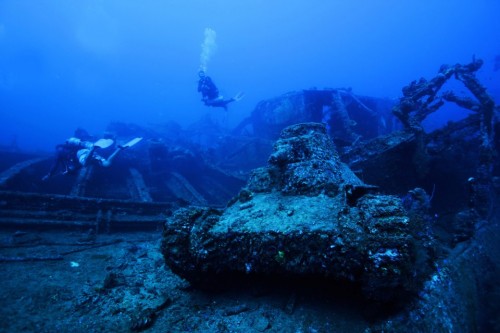 Take a 200-foot dive into Truk Lagoon, an exciting and memorable shipwreck site in San Francisco. See the San Francisco Maru, a sunken cargo vessel that was ripped open after being hit with six 500-pound bombs, and its deck filled with tanks, mines, bombs, ammunition holds and even tanks.
Swim with Pigs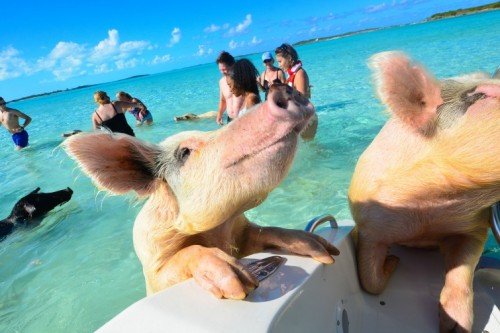 Brought to Big Major Cay in the Bahamas initially as a source of food, these porkers have turned into a tourist attraction. As the boat gets closer to the shore, you will witness the pigs emerge from the bushes and run into the water to greet you. Depending on how close you want to get to these little guys, you can either throw them an apple from the boat or get in the water and snorkel with them. They now thrive on the island and give tourists one of the most memorable ocean experiences they could ever imagine.
Super Falcon Submarine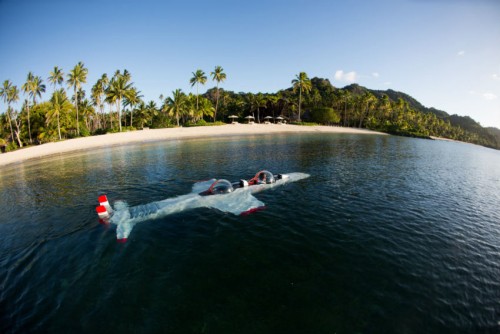 Experience coral reefs and tropical fish like never before in Fiji. Guests of Laucala Island have the chance to explore the South Pacific Ocean (without getting wet) in their very own two-person, winged sub. The DeepFlight Super Falcon allows its passengers to navigate their way through the depths of the ocean and view its many wonders.
***
"5 Fantastic Underwater Adventures to Explore"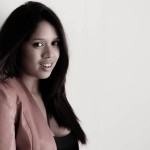 Author Bio:  Ibtisaam Ganief

Did anyone say "beach holiday?" If you're looking for a short (or long) break filled with white sandy beaches and crystal clear blue waters, then Ibtisaam is your expert. Travel writer/holiday enthusiast, Ibtisaam loves to write about the places she has been, and the animals she meets along the way!
***
5 Fantastic Underwater Adventures to Explore Click To Tweet
***
Latest posts by Jeanne Melanson
(see all)