Guide Dogs for Veterans With PTSD
Guide Dogs for Veterans is one of the many valuable programs offered by The Royal Dutch Guide Dog Foundation (KNGF).  This TV commercial shows the assistance a veteran dog can offer in helping a military veteran who is coping with severe war-related trauma.
KNGF, established in 1935, has been training guide dogs for visually impaired people for more than 75 years and has trained over 5,000 dogs for guide dog users in various parts of the Netherlands.  Next to their core business of training guide dogs for the blind, they now also help people with other disabilities, such as PSTD,  with a specially trained dog.
 "We not only help people who cannot see, but also those who have seen too much."
The Foundation's instructors are trained over a period of approximately three years. They are not only taught how to train guide dogs but also how to instruct visually impaired people on working with their guide dogs. This means that their instructors have studied several disciplines such as orientation and mobility of visually impaired people, causes and consequences of the different eye diseases, psychology and first aid. It goes without saying that canine behavior and training are an important part of the studies.
Some of the other programs besides the guide dogs for veterans and for the visually impaired are guide dogs for children with autism and people in wheelchairs.

 Guide Dogs for Veterans With Post Traumatic Stress Disorder
**
Guide Dogs for Veterans With Post Traumatic Stress Disorder Click To Tweet
See Also: Hendrick Boards Skateboarding with a Mission to Save Animals Nationally
♥♥♥
MY QUESTION FOR YOU TODAY: Are there any animals you know of that you would like to see featured here on my blog? Is there any creature that you would like to learn more about? Or, do you have a story you would like to submit about a pet you have? I would love to hear from you in the comment section below, or please email me directly at jeanne@animalbliss.com
*
*** Please leave a comment below and remember to share.
(It's just sexy!)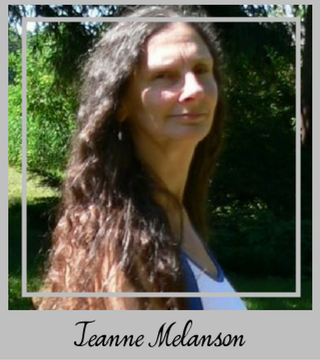 As always, thank you for taking the time to visit my blog.
♥ PEACE ♥
*
Disclosure: Animal Bliss is a PetSmart affiliate and will earn a (very small) commission from purchases made through links on this website.
(Coffee money – thank you!)
😀
Born in Nova Scotia, I moved to the United States 20+ years ago.I am a dedicated lover of animals and fight for their rights and protection.I love people too, of course, and enjoy meeting folks from all walks of life.I enjoy philosophical discussion, laughing, and really odd ball stuff.I hope you enjoy my site.Leave me a comment to let me know you were here!Peace out.
Latest posts by Jeanne Melanson (see all)