Halloween Safety Tips
Sweet Safety for Your Dogs
This post contains affiliate links.
It's that time of year again — the holidays are fast approaching. We at Animal Bliss feel it's important to remind our readers to be particularly vigilant regarding your dog's well-being during the festivities. Most of you already know chocolate and candy is dangerous for your dog, but here are some Halloween safety tips for you, just in case. Be sure to share it with other dog owners as well!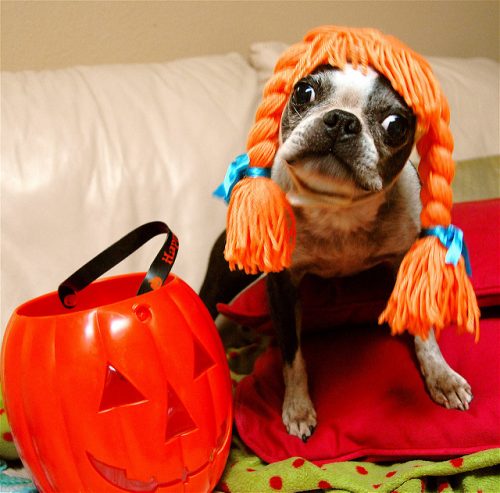 Get Your Dog's or Cat's Halloween Costumes from Amazon
According to the infographic below, in 2015 the ASPCA Center for Poison Control received an average of 14,600 calls from worried pet owners after their pet ingested food meant for humans. Let's keep that number down in 2016.
Dogs and Candy: Sweet Safety Infographic by Orvis
Did you know dogs have a natural sweet tooth?
I guess I never thought about that, but it makes sense. They have a sweeter tooth than cats, that's for sure. As Orvis says, "when combined with their canine tenacity, their strong sense of smell and sweets in paws' reach," this can be very dangerous.
Chocolate is Toxic to Dogs: What to do if Yours Gets into Your Stash
Dog-proof Your Sweets Stash

Always keep chocolate, candies, brownies, cookies, cakes, raisins, grapes, and any products containing Xylitol in high cabinets that your dog cannot reach.
If your dog loves peanut butter, always double-check the ingredients list for Xylitol.
Remind any children in the home that these items are dangerous for your dog.
Be extra vigilant around the holidays.
Crate your dog when you're gone to keep him from eating things he shouldn't.
Get Your Dog's or Cat's Halloween Costumes from Amazon
Symptoms That Require Immediate Medical Attention:
Vomiting
Rapid and/or irregular heartbeat
Agitation
Heavy panting
Muscle tremors
Staggering
Seizures
Diarrhea
Dehydration
Note too, in the infographic, that your dog's size greatly influences what can happen if your pooch ingests chocolate or candy. If you have a small dog and you're not sure how much he's eaten, take him to the vet immediately. Don't wait for symptoms to appear.
Remember, when in doubt, always have your dog checked out by your veterinarian, or call the ASPCA Poison Control hotline, toll-free at (888) 426-4435 for immediate answers.
Here's to safe holidays. I hope these Halloween safety tips will help keep your pet safe. It goes without saying, these apply to Thanksgiving, Christmas and New Years too!
Dogs, Chocolate and Candy: Halloween Safety Tips for your #dog this holiday season. Click To Tweet
*
A QUESTION FOR YOU: Do you give your dog treats? Have you ever had to call Poison Control because your dog got into your stash?

*** Leave your comment below. ***
It's just sexy!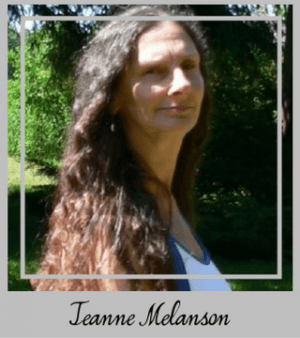 *
As always, thank you for taking the time to visit my blog!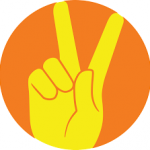 ♥ PEACE ♥

Disclosure: This Post contains affiliate links. Animal Bliss will earn a (very small) commission from purchases made through links on this website.
(Coffee money – thank you!)
😀
Save
Save
Save
Save
Latest posts by Jeanne Melanson
(see all)