Every purchase saves animals around the nation!
Every purchase saves animals around the nation!
Hendrick Boards Skateboarding With a Mission to Save Animals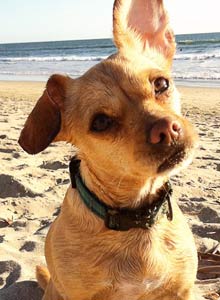 The Hendrick Boards story began in 2011, when David Hendrickson, volunteering at a local animal shelter, saw a 5-pound chi-mix carried into the shelter. The puppy had been poisoned via his mother's milk after she had ingested household chemicals. William, as the pup would later be called, was not expected to live past a few months. Hearing this, David started the adoption process that same day and eventually nursed William back to health.
Inseparable, David and William are often found skateboarding along the beaches of Orange County.
Hendrick Boards Skateboarding with a Mission
Combining his love of art and skateboarding with his passion for animals, David founded Hendrick Boards and created collections of skateboards and apparel to give back to animal shelters and pet adoption programs across the nation – helping animals, like William, find loving homes.
The Hendrick Boards' vision is:
"to see a world where every animal has a loving, caring and respectful environment."
The Hendrick Boards' mission is:
"to create innovative ways to connect consumers with local animal causes, while building awareness, increasing funding and enhancing engagement."
Today, with every purchase one makes with Hendrick Boards, 20% to 40% of the purchase price goes to animal shelters and rescues throughout the nation.  For every $10 raised, together they can feed a large shelter animal for an entire month.  For every $50, they can take a stray animal off the streets and into a loving home.
About Hendrick Boards:
Hendrick Boards are eco-friendly, handcrafted maple and bamboo skateboard decks.  Hendrick Boards  offer other products too, such as unique apparel – "for anyone who likes to stand out and make a statement." Based in Orange County, California, Hendrick Boards
"seeks to showcase and build the culture and lifestyle that skateboarding inspires, while ensuring the protection of the environment and helping to safeguard the welfare of pets and animals through each and every purchase."
Longboard decks are crafted from bamboo, making every board purchase better for you and our planet. Eco-friendly, handmade paints and stains made from coffee grounds are applied directly to the deck, revealing the natural wood grain, which gives Hendrick Boards its signature look. Deck designs are painted on the topside of the deck and supplied clear grip tape allow for the artwork and wood to be revealed, a unique feature of every Hendrick long board.
Hendrick Boards' apparel designs are made from eco-friendly, water-based paints; accessories, such as the Hendrick line of bracelets and necklaces, are constructed of natural materials including hemp and bamboo beads.
Hendrick Boards Skateboarding with a Mission – How it Works
An estimated 10 million cats and dogs enter animal shelters every year. Half never make it out. Hendrick Boards aims to make a small, yet important, difference for shelter animals everywhere. Through a national network of local shelters and pet rescues, skateboard enthusiasts, pet owners and cause-oriented consumers, Hendrick Boards has developed tools to build awareness of animal causes and enhance engagement with audiences, all while creating a new fundraising mechanism to support the work of local animal nonprofits.
Making a difference can be as simple as purchasing a tee-shirt. Customers can purchase any product at Hendrick Boards to make a donation to local animal nonprofits. And, Hendrick Boards have created the "Square It" initiative: every two weeks, they offer a limited-edition product with twice the donations. Purchase their products to make a difference.
Every purchase saves animals around the nation!  Do your part while getting quality unique products at Hendrick Boards.
Hendrick Boards Skateboarding with a Mission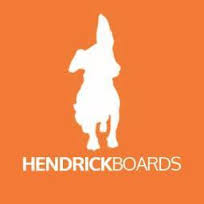 I hope you have enjoyed "Hendrick Boards, Skateboards with a Mission to Save Animals Nationally."
***
***
** Please leave a comment below and remember to share. **
It's just sexy!

As always, thank you for taking the time to visit my blog. I appreciate you!
♥ Peace ♥
Born in Nova Scotia, I moved to the United States 20+ years ago.I am a dedicated lover of animals and fight for their rights and protection.I love people too, of course, and enjoy meeting folks from all walks of life.I enjoy philosophical discussion, laughing, and really odd ball stuff.I hope you enjoy my site.Leave me a comment to let me know you were here!Peace out.
Latest posts by Jeanne Melanson (see all)