Trash Heap Stray Dog Story
My promise to you is that that this story of a trash heap stray dog will melt your heart.  When Eldad Hagar from Hope For Paws was called to rescue a stray dog barely surviving on a scrap pile, I imagine he didn't know what to expect.  His amazing work brings him to all sorts of situations, each one as heartbreaking as the last.
This dog, who they named Miley, was filthy, starving and covered from head to toe with mange, skin infections, and parasites. She was believed to have been abandoned by her owners and had apparently been living on the trash heap for quite some time. Her spirit appeared to broken.
Related:
Nearly 200 Hoarded Animals Rescued From Lynnfield Home in Boston Area
Luckily for Miley, there is such a thing as happy endings and a caring world.  Eldad took her to the vet for care and gradually, over a few weeks, she began to heal and come back to life. Her spirits lifted even more when she met a special someone. Witness her remarkable recovery, and wait until you see the friend she has made!
Published on Dec 12, 2013
Please make a small donation to Hope For Paws and help them start 2014 strong with many more rescues. A $5 donation from many people would make all the difference to so many animals;   HopeForPaws.org
Hope For Paws took care of Miley's vet care, but she is now fostered by their friends from The Fuzzy Pet Foundation. Please visit their website to fill an application to adopt her: fuzzyrescue.org
Little guest star – Frankie was also rescued by Hope For Paws (with help from Lisa Chiarelli) and is now being fostered by our friends from The Forgotten Dog Foundation. If you would like to adopt him, please fill an application here: theforgottendog.org
Thanks 🙂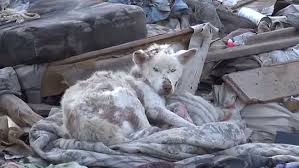 MY QUESTION FOR YOU TODAY: 
Tell me, did this story touch your heart? Do you have a similar story to share? 
Leave your comment below.
(It's just sexy!)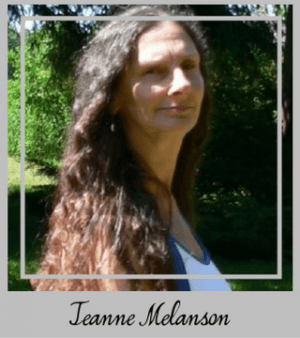 I appreciate you!
Peace
DISCLOSURE: Animal Bliss is a participant in the Amazon Services LLC Associates Program, an affiliate advertising program designed to provide a means for us to earn fees by linking to Amazon.com and affiliated sites.
(In other words, we'll get a very small (teeny tiny) commission from purchases made through links on this website.)
So, go on … Don't be shy!
Buy Something BIG and Expensive!
Buy a Jaguar. Or a Ferrari.
Thank you!
[amazon_link asins='B007RBB4XW,B00IX0FMCA,B01GY6OIBU,B07PFKH9DL,B01CHMG9DK,B074F3KRQ6′ template='ProductGrid' store='animblis-20′ marketplace='US' link_id='1174f2fc-4fba-46c6-a60d-00b682b5c0f6′]
Latest posts by Jeanne Melanson
(see all)