Nearly 200 Hoarded Animals Rescued
The MSPCA and Animal Rescue League of Boston are responsible for nearly 200 hoarded animals rescued from a home. They are looking for the public's help in raising money for the animals.
The animals rescued include 27 dogs (four of whom were month-old puppies), 77 cats and kittens, 81 birds, six hedgehogs, and eight reptiles, according to the MSPCA.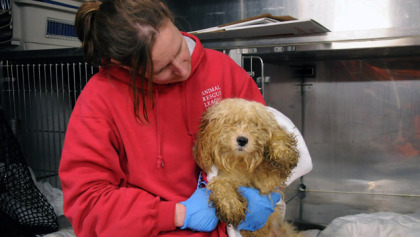 Most of the animals were transported to the MSPCA's Angell Memorial Medical Center in Boston and MSPCA-Nevins Farm in Methuen, while 60 went to the Animal Rescue League.
The owner's identity is currently not being released.
ARL's Dr. Martha Smith-Blackmore, vice president of animal welfare at the ARL, said many of the animals had serious health issues resulting from neglect.
"When people suffer from the complex psychological conditions that lead to animal hoarding, they become overwhelmed with caring for all the animals they accumulate.

In hoarding situations, both the owner and the animals need help. If you see something that suggests an animal hoarding situation, say something to your local authorities."
The MSPCA said most of the animals are friendly and socialized despite their living conditions – and the MSCPA believes the animals will recover and can be adopted.
"The animals were living in some of the worst conditions imaginable, with overflowing litter boxes and animal waste scattered throughout the home.  Some of the animals—including most of the dogs—were living in cages. Nearly all of the cats were suffering from upper respiratory infections and conjunctivitis, as well as ear mites.

It's going to take several weeks and significant follow-up care to bring most of the cats around, but we expect to start placing them for adoption in the next month or two.

Fortunately, the dogs and many of the birds are ready for adoption today and we hope to find permanent homes for them very soon."
The animals will be spayed and neutered before being adopted into new homes.
Related:
Trash Heap Stray Dog Story Will Melt Your Heart, I Promise! (VIDEO)
Specialty birds
Many of the animals rescued were specialty birds.
"There's no evidence to suggest this was a commercial breeding operation," said MSPCA-Angell Law Enforcement Director Richard LeBlond. "It's more likely that the situation just got out of control as a result of the animals reproducing on their own."
Sixty-five birds were taken to MSPCA-Nevins Farm in Methuen and some are even up for adoption already. There are parrots, cockatiels and pigeons as well as other birds.
Nevins Farm transferred the hedgehogs and one snake to other rescue groups that specialize in those animals.
The Lynnfield rescue came less than two months since Nevins Farm rescued 65 birds from a Lawrence home.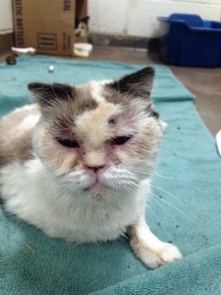 "It's definitely a significant strain on our resources to be faced with another very large bird surrender so soon," said Director Mike Keiley.  "But, as is always the case, we'll do all we can to provide for these birds until we can place them into forever homes."
Because of the animals' "extensive veterinary care," the MSPCA is asking for donations so they can help these animals. You can donate here.
Donate to the ARL here
Nearly 200 Hoarded Animals Rescued From Lynnfield Home in Boston Area

Latest posts by Jeanne Melanson
(see all)