Hiking Outside With Your Dog
3 Lesser-Known Legalities
Hiking outside with your dog is a fun activity for both the dog and for your family. With roughly 30% of children aged 2-11 either being obese or overweight, it is important to continually look for ways to encourage your family to be active. You're going to get fresh air, and you're going to get exercise that you likely won't get by staying indoors or playing in the yard with each other. When you're hiking outside with your dog, there are a few legalities that you need to consider before getting on the trails. Some of these issues are minor and are a simple courtesy to other hikers, while others are for the safety of you and your dog.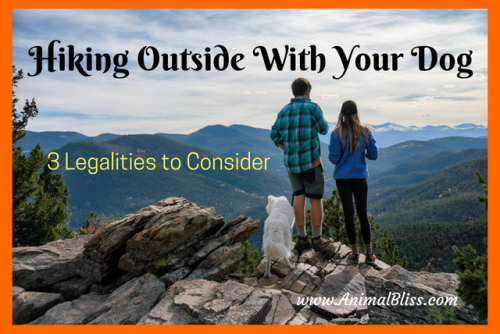 The Way Of The Leash
No matter where you're hiking at, there are usually leash laws that you need to obey. If you're hiking in an urban location, these laws are often mandatory, and you could be fined if you don't follow them.  Keeping your dog on a leash allows for easy handling of the dog. A retractable leash is often the best option so that you can keep the dog close to you when needed while letting him have a little freedom when there's open space. Keeping your dog on a leash also gives you a better way to handle situations that involve meeting other dogs and people on the trail as it will calm them instead of letting them run free.
Hiking Outside With Your Dog: 3 Legality to Consider.
Click To Tweet
Know The Laws
Before you set out on the trails, it might be a good idea to talk to a professional law enforcement agent who can tell you about laws involving dogs. Most experts in this field have been to college and received the proper training, like an online master in criminal justice, to work with the community and to educate others about the laws in each city, county, and state along with making sure all members of the community are safe. The officer can teach you about the proper ways to handle your dog on the trails for your safety and that of others who are on the trail.
Related:
How to Walk Your Dog: Loose-Leash Walking Tips
Clean Up The Mess
Whether it's picking up the excrement that your dog leaves behind or making sure you take his food before leaving the area, you need to clean up the mess that is made by your dog. Carry a scoop and plastic bags with you, and find a proper waste container to put the bag in after it's picked up off the ground. Disposable bowls are also a good idea for food and water. When hiking outside with your dog, you should be aware of the laws in your area, as well as a few courtesies that you want to practice. Someone in law enforcement can help if you come into any trouble on the trail or if you have questions. Have fun with your dog, and enjoy your family time together.
~~~~~~
"Hiking Outside With Your Dog: Consider These 3 Legalities"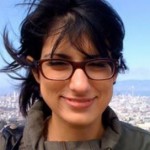 Author Bio: Emma Sturgis Emma is a freelance writer based in Boston, MA. When not writing, she enjoys baking and playing catch with her black Labrador Harlan. Questions? Say hi on Twitter or Facebook.
SEE ALSO: 
62 Ways to Get Active in the Great Outdoors

When hiking outside with your dog, you should be aware of the laws in your area.
Click To Tweet
MY QUESTION FOR YOU:
Have you ever gotten into a bit of trouble because you hadn't followed a legality while hiking outside with your dog? (I have.)  😳 
*** Leave your comment below. ***
(It's just sexy!)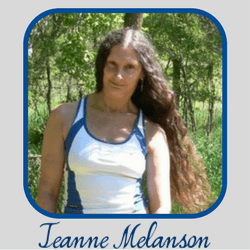 Thank you for taking the time to visit my blog!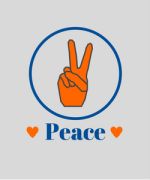 *
DISCLOSURE: Animal Bliss is a participant in the Amazon Services LLC Associates Program, an affiliate advertising program designed to provide a means for us to earn fees by linking to Amazon.com and affiliated sites.
 (In other words, we'll get a very small, teeny tiny) commission from purchases made through links on this website.)
(Coffee money – thank you!)
😛
[amazon_link asins='B018Y0Q2Y0,B00T6LX4EI,B00B1G9KXA,B01JE17KGC,B0155XV9KG,B01MZ6YWNG' template='ProductCarousel' store='animalbliss-blog-20′ marketplace='US' link_id='25c82934-6fe8-11e7-9d25-b9bdca1aa970′]
😀

Latest posts by Emma Sturgis
(see all)