Hill's Ideal Balance Crafted Cat Food
How Do They Do it?
This post is sponsored by Hill's. I am being compensated for helping spread the word about Hill's® Ideal Balance® CRAFTED, but ANIMAL BLISS only shares information we feel is relevant to our readers. Hill's Pet Nutrition, Inc. is not responsible for the content of this article.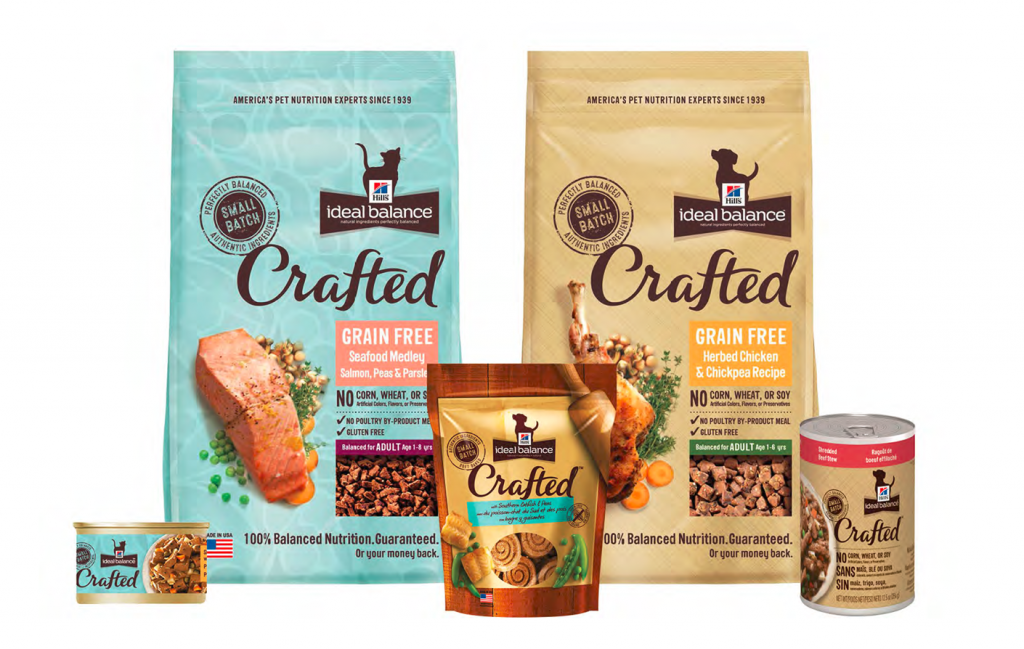 Hill's Ideal Balance Crafted Cat Food has been a big hit here in our house ever since we introduced it to Jessie Cat two months ago. She's pretty fussy about what she eats, like a lot of cats are. But she stuck her head right into the bag when I opened it and could hardly wait for me to pour some into her bowl. She loves it!

Hill's Ideal Balance Crafted Cat Food is unique in that it contains natural home-grown ingredients. It's also baked in small batches, just like you would make at home in your kitchen. (Unless you're me, of course. I mentioned a little about my cooking skills in another post about why I trust Hill's Ideal Balance Crafted Cat Food.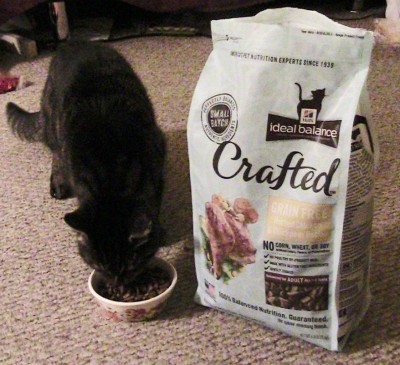 Why I Trust Hill's Ideal Balance Crafted Pet Food @hillspet #InspiredbyCrafted #ad #pets
Click To Tweet
Hill's Ideal Balance Crafted Cat Food – the Cooking Process
Hill's Ideal Balance Crafted is made in the United States from natural, high-end ingredients with no wheat, corn or soy.  The food is rich in protein from trout, salmon, tuna, roasted beef and chicken.  Other ingredients include whole grains, including quinoa, buckwheat and vegetables like sweet potatoes, barley and peas.  There are no artificial colors, flavors or preservatives; and it's also available in grain-free varieties.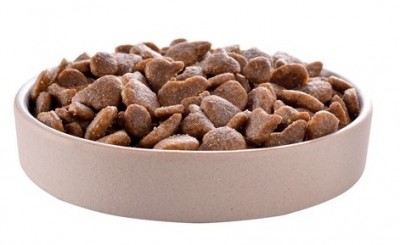 Hill's Ideal Balance is gently cooked in small batches to preserve quality and freshness. Their artisan-crafted pet food recipes are unique, using high quality meats, wholesome vegetables and ancient grains. Their dough is oven roasted at 250-300° to lock in flavor and nutrition.  It is then carefully cut into crispy, custom-shaped kibble that cats love.
The wet cat food is a mix of meat, gravy and vegetables to become a delicious stew.  Then it's canned and slow-cooked at 250° to lock in flavor and nutrition.
More Hill's Ideal Balance Craft Cat Food
Hill's Pet believes that quality care for pets includes optimal nutrition. They care about the welfare of your pets. Their mission is to help enrich and lengthen the special relationships between people and their pets by "providing the best, leading-edge pet nutrition technology, products and expertise to pet parents, veterinary professionals and other key pet nutrition influencers worldwide."
Hill Ideal Balance Crafted Cat Food is ♥ Jessie Cat ♥ approved.
WHERE TO BUY Hill's Ideal Balance Crafted:
CONNECT to Hills Pet:
Hill's Ideal Balance Website  ♦  Facebook  ♦  Twitter  ♦  Pinterest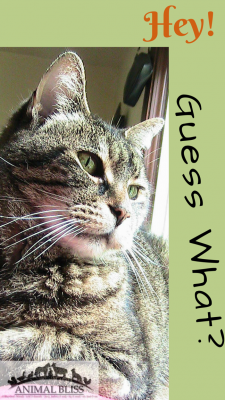 Here's your chance to win a 
$300 PetSmart Gift Card!
♥ ♥ ♥
One lucky winner will win a $300 PetSmart Gift Card to purchase Hill's Ideal Balance CRAFTED for your cat or dog at your local PetSmart store!
The Gift Card will be mailed to the winner approximately 4 – 6 weeks from acceptance.
Good Luck!
CONTEST IS OVER
a Rafflecopter giveaway
Official Terms and Conditions: This Giveaway is hosted by the BlogPaws Professional Blogger Network and sponsored by Hill's Ideal Balance CRAFTED. There is no purchase necessary in order to be eligible to win and is void where prohibited. This Giveaway is open to anyone that resides in the United States and is over the age of 18. Employees of Pet360, Inc., Hill's Pet Nutrition, PetSmart and their immediate families are ineligible. This Giveaway will be open from 6/9 – 6/30/2015 at 11:59pm ET. Winners will be notified on or about Wednesday 7/1/15 and will have 24 hours to respond to the email before forfeiting their prize.
Born in Nova Scotia, I moved to the United States 20+ years ago.I am a dedicated lover of animals and fight for their rights and protection.I love people too, of course, and enjoy meeting folks from all walks of life.I enjoy philosophical discussion, laughing, and really odd ball stuff.I hope you enjoy my site.Leave me a comment to let me know you were here!Peace out.
Latest posts by Jeanne Melanson (see all)