How to Care for Your Cats Teeth
Pets Dental Health Month
Every year, the The American Veterinary Medicine Association (AVMA),and the American Veterinary Dental Society (AVDS), among others, join together to educate pet owners to the importance of regular dental care of their pets during Pet Dental Health Month.
According to the American Veterinary Dental Society (AVDS):
Gingivitis and periodontal disease in cats is so prominent that 70% of cats show signs of oral disease by age three, and 85% of all adult pets have periodontal disease.  If left untreated, harmful bacteria from the oral cavity can spread throughout the bloodstream to infect the heart, lungs, liver and kidneys.
Therefore, one of the best and most important things that you can do for the health of your cat is to maintain a regular dental care routine.  Following are tips and ideas to help you do that.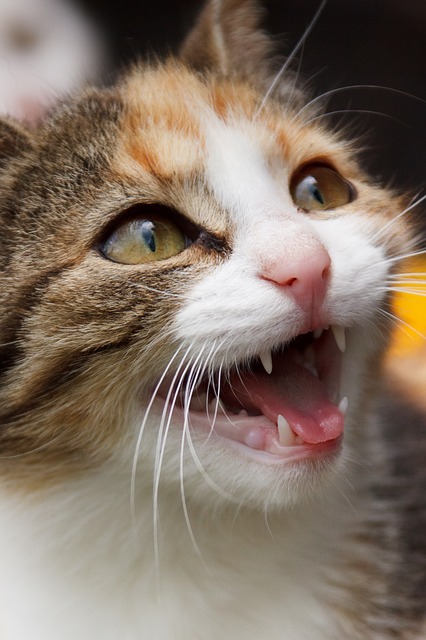 How to Care for Your Cats Teeth – What to Look For

Healthy teeth and gums are crucial for the health of your cat so it's important to know the signs of an unhealthy condition.  Not only can bacteria and infection move to the pet's internal organs through the bloodstream, but a cat with an unhealthy mouth may not be able to eat as it should.  Follow this link to know how to examine your cat's teeth and gums.  Following are the things to look out for.
Does your cat have bad breath?  I'm not talking about the smell after he's eaten fishy cat food now.  I'm talking about the smell in general.  If you do notice that it's abnormally strong, your pet may have gingivitis.  Take him to the vet to be examined.  It may not be too late to correct this.  Left unchecked, it will lead to bigger problems.
Are your cat's gums healthy?  Your feline should have nice pink gums.  If they are red, white, puffy, or bloody, your cat has a problem.  Inflammation of the gums can lead to tooth loss and/or ability to eat.  Note that Inflammation may also point to an internal problem like kidney disease or Feline Immunodeficiency Virus.
What about the teeth?  The teeth should look clean and white.  Brownish teeth are unhealthy teeth.  Plaque buildup, which hardens into tartar, can cause gingivitis, receding gums and tooth loss.  None of the teeth should be broken or loose.
The American Society for the Prevention of Cruelty of Animals (ASPCA) says to watch for any of the following signs that could indicate problems in your cat's mouth:
Dark red line along the gums
Red and swollen gums
Ulcers on gums or tongue
Loose teeth
Pus
Difficulty chewing food
Excessive drooling
Excessive pawing at the mouth area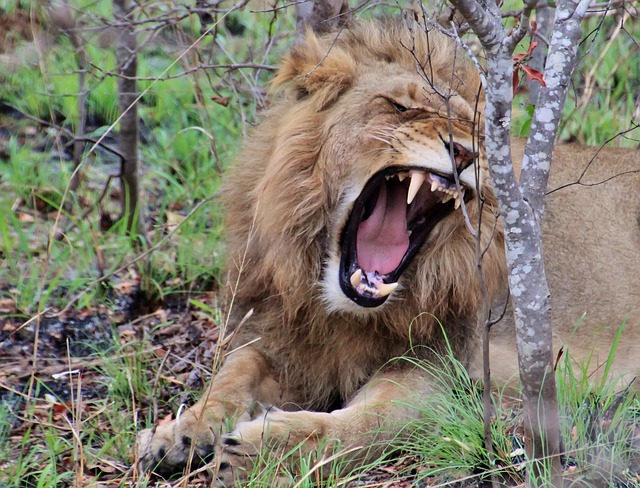 If your cat suffers from any of the symptoms mentioned below, please see the vet right away:
Gingivitis: This inflammation of the gums is mainly seen in older cats. It may start as a dark red line bordering on the teeth. If left untreated, gums may become sore and ulceration may occur. May be a sign of FIV or other infection.
Periodontitis: If gingivitis invades the tooth socket, the tooth may become loose and an abscess may form.
Stomatitis: This inflammation of the mouth lining may result from a foreign body in the mouth, a viral disease or dental problems. The cat will have difficulty eating and the inside of the mouth will appear red.
Rodent Ulcer: A slowly enlarging sore or swelling on the upper lip.
Salivary Cyst: If salivary glands or ducts that carry saliva to the mouth become blocked, a cyst may form under the tongue.
Mouth Ulcers: Ulcers on a cat's tongue and gums are sometimes caused by feline respiratory or kidney disease.
How to Care for Your Cats Teeth
It is important to know how to clean your cat's teeth.  Regular tooth-brushing is the preferred, recommended method.  You will need a small (cat's) toothbrush and feline toothpaste.  You can buy "brushes" that fit over the end of your finger and these work quite well.  Do not use regular toothpaste made for humans.  Or, you can simply use salt and water for brushing.  Ask your vet if he has suggestions as to what is best for your pet's condition.

NOTE:  It's important to start when the kitty is young, preferably, or you will have a fight on your hands if you wait until they are older.  (Believe me.)  You can start by getting your kitten used to you massaging her gums with your finger or a cotton swab.  Next introduce the taste of toothpaste, either on your finger or the swab.  Work up gradually to using a toothbrush.
Be gentle, especially of your cat already has gingivitis, swollen or bleeding gums, or loose teeth.
Dental Chew Toys & Treats
There are many chew toys and treats on the market now that taste good and clean your pet's teeth at the same time.  Included in that is a good gum massage.
The food your cat gets is also important for their dental health.  Ask your vet what she recommends for your cat's specific mouth condition.
Save up to 20% select dental treats for your cat at PetSmart.com! Offer valid 2/2 to 3/1.
********
How to Care for Your Cats Teeth, #CatDentalHealth Click To Tweet
***************
*** Leave a comment below and remember to share. ***
It's just sexy!
As always, thank you for taking the time to visit my blog!
♥ PEACE ♥
Save up to 20% select dental treats for your cat at PetSmart.com! Offer valid 2/2 to 3/1.
Latest posts by Jeanne Melanson
(see all)