6 Subtle Signs Your Pet May Be Sick
AUTHOR: Anita Ginsberg
The fact that your dog or cat can't talk doesn't mean they can't tell you they aren't feeling well. It's just a matter of recognizing the signs. Even if there could be other excuses for your pet's change in behavior, some argue that it is cause for seeing a vet, just in case.  Following are some of the more subtle signs of illness in an animal.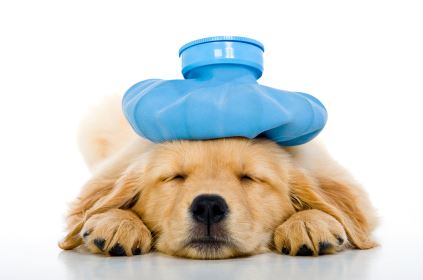 Vomiting
There are plenty of reasons for a pet to throw up, especially for a dog that often eats strange things, like leaves or couch stuffing. But keep an eye on the vomiting, because if your pet is throwing up several times a day, this could be cause for concern, especially if he or she is also acting lethargic. Blood in the vomit is most likely caused by ulcers.
Lack of Appetite
Bring your pet to the vet if a lack of appetite or decreased activity persists for more than one day. A symptom this vague may seem like no big deal, but could be associated with a fever. If a cat in particular stops eating for too long, they could develop a fatty liver, which is fatal.
Increase or Decrease in Urination
If your pet starts urinating in the house or needs nighttime bathroom trips when that isn't normal, he or she could have diabetes, liver or kidney disease, or adrenal gland disease. Too little urination can be a sign of urinary tract problems, which are particularly urgent for cats. Male cats in particular could be facing a fatal situation within 24 hours as a result of bladder stones.
Coughing
If your dog is coughing, it is most likely no big deal. Kennel cough can, however, progress to pneumonia in puppies, and can be fatal to dogs with pushed-in faces whose unusual head anatomy makes it difficult for them to breathe if they have kennel cough. Coughing can also be associated with heart and lung diseases, which is more likely the case if your dog has other symptoms in addition to coughing, or if the cough lasts for more than two weeks.
Loss of Fur
Even though more common reasons for itchiness and fur loss are fleas and ear mites, your pet could be suffering from endocrine problems, staph infections, fungal or yeast infections. So if your pet is losing fur or itching, with no fleas or ear mites to show for it, see a vet.
Stiffness
If your pet is having trouble standing up, or having trouble with one leg, he or she could have arthritis. It may seem like just a sign of aging, but a lot of dogs get arthritis, and therefore, these symptoms are worth seeing a vet about.
Most of these symptoms are usually no big deal, which is why it is extra important to keep an eye on them in case the problem is something more serious. The sooner you visit your vet upon seeing these symptoms, the more quickly your pet will get treated if their condition is something more serious than you thought.
6 Subtle Signs Your Pet May Be Sick, and what to do about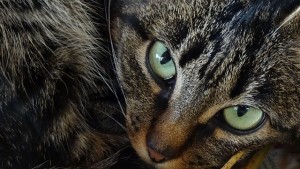 Informational credit to Brimley-Lawrence Animal Clinic.
Anita Ginsburg is a Freelance Writer from Denver. anitaginsburg@gmail.com
********
6 Subtle Signs Your #Pet May Be Sick (and what to do about it) #PetHealth Click To Tweet
***************
You might also like: How Do Dogs Get Canine Distemper? Is There a Cure?
♥♥♥♥♥
MY QUESTION FOR YOU TODAY:
Do you have an animal-related story you would like to submit for publication? Let me know if you do! Funny, sad, educational, trivia, common or uncommon in nature … the choice is yours.
Email me directly at jeanne@animalbliss.com
********
*** Leave a comment below and remember to share. ***
It's just sexy!
As always, thank you for taking the time to visit my blog!
♥ PEACE ♥
Save

Latest posts by Guest Blogger for Animal Bliss
(see all)