How to Cure Your Dog from Begging at the Table
Clients ask me how to cure your dog from begging at the table. As a maker of herbal remedies for dogs and cats, I haven't the slightest clue. Nor do I understand why they think I should have a clue. It's just not in my Materia Medica.
But coming from the baby boomer generation, I'm reminded of the old Red Skelton Show and how the beloved comedian often joked, "I'll say one thing for my wife's cooking; it cured that dog of ours from begging at the table."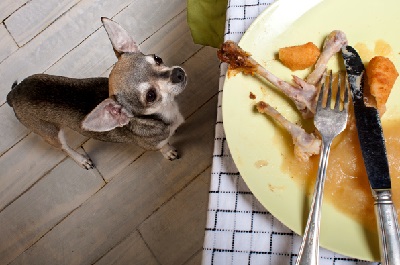 Image purchased from istockphoto.com
If your adorable fluff ball is the star of the obedience class but can't seem to learn not to beg at the table, here is a solution that works for me.
First, understand that owners of breeds known for their intelligence often complain about misbehavior, lamenting that their dog was supposed to be smart. Unfortunately, intelligent dogs are even more likely to teach them a thing or two than their less-intelligent counterparts.
Clever breeds are trainable and learn new tricks quickly, but what they're learning might not be what you intended to teach them. When your dog makes that cute little whimper, and you toss him a piece of your sandwich, you reward begging. If the approach doesn't work the first time, your dog will certainly try again. If you eventually give in, your pet learns something you didn't intend to teach, and the begging escalates.
The best thing to do is avoid the problem by never giving in! If the begging habit has already started, however, then it's time to cook up a plan. The first thing is to get everyone in the house on the same page. Agree on what begging means and decide to give no human food in response – not the tiniest tidbit.
Next, follow through on that agreement no matter how vocal your dog gets. Ignore the begging or put the dog in a different room when the behavior starts. You can try shaking a jar filled with pennies to interrupt the begging without offering a reward. The most important thing is that you don't give in – no matter what!
The behavior is likely to get worse before it gets better. Dog behaviorists call this an "extinction burst." Comfort yourself with the knowledge that your dog is smart and you are just retraining bad behavior.
Once it becomes apparent that no reward is forthcoming, the begging will gradually diminish and stop. Your dog may still test you occasionally to see if the rule has changed, but so long as you remain firm in your resolution, you'll have peaceful meals and a better-behaved pet.
~~~~~~~~~~~~~~~~~~~~~~~~~~~~~~~~~~~
How to Cure Your Dog from Begging at the Table

Author Bio: Gary Le Mon is a Board Certified Master Herbalist specializing in home remedies for dogs and cats. He is certified by the American Naturopathic Medical Certification Board, a member of the American Herbalists Guild and the American Botanical Council. Founder and chief formulator of Natural Wonder Products, now retired, Gary dedicated himself to caring for animals and the formulation, testing, and distribution of Earth-friendly, 100% natural veterinary-naturopathic medicine.

How to Cure Your Dog from Begging at the Table #dogs #dogTraining Click To Tweet
~
MY QUESTION FOR YOU TODAY:
Does your dog beg at your table?
*
** Please leave your comment below. **
(It's just sexy!)

As always, thank you for taking the time to visit my blog!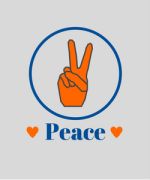 Check out
NATURAL WONDER PETS
Organic Herbal Remedies for Dogs and Cats
(all-natural, holistic, alcohol-free)
↓↓↓↓↓↓
Disclosure: Animal Bliss is a Natural Wonder Pets affiliate and will earn a (very small, teeny tiny) commission from purchases made through links on this website.
(Coffee money – thank you!)
😀

Latest posts by Guest Blogger for Animal Bliss
(see all)