Baby Sloth Orphanage Rescue Center
~ a peek inside ~
When orphaned baby sloths are hungry or adults lose their habitat, Yiscel Yángüez and Néstor Correa are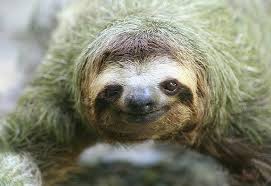 there to rescue them.  This husband and wife team run a Baby Sloth Orphanage Rescue Center in Gambia, Panama that specializes in sloth rehabilitation and relocation. For the two of them, releasing healthy sloths back into the wild can be a bittersweet experience.

National Geographic has put together a wonderful video showing how these 2 amazing people run the center and show the bittersweet experience of rehabilitating and releasing these baby orphans.
Read more at http://www.metaspoon.com/sloth-rescue-center-panama/#Liq8opHUhXdSCc4I.99
Baby Sloth Orphanage Rescue Center  
Click here to learn more about the Baby Sloth Orphanage Rescue Center
Video produced and photographed by National Geographic Emerging Explorer Lucy Cooke. Visit her Sloth Appreciation Society website: http://www.slothville.com.
Video Published on Jul 15, 2014
Are you ready for some cuteness overload?
See also: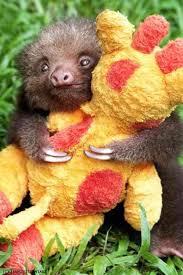 I hope you have enjoyed, "Baby Sloth Orphanage Rescue Center"
♥♥♥
MY QUESTION FOR YOU TODAY: Are there any animals you know of that you would like to see featured here on my blog? Is there any creature that you would like to learn more about? Or, do you have a story you would like to submit about a pet you have? I would love to hear from you in the comment section below, or please email me directly at jeanne@animalbliss.com
* Please leave a comment below & remember to share. *
It's just sexy!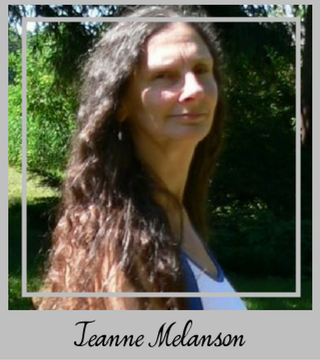 As always, thank you for taking the time to visit my blog.
♥ PEACE — it begins with us  ♥
Latest posts by Jeanne Melanson
(see all)