Rare Mixed Dog Breeds
~ TOP 5 of the Cutest~
This top 5 list includes some of the cutest mixed dog breeds with cute photos of these designer dogs. All dog mixes (or hybrid dogs, designer dogs, mixed breed dogs, mutts) are adorable, but these are my personal top 5 favorites. I'd like to know your opinion. Tell me which of these hybrid dogs are your top choices.
Mixed breed dogs have become an extremely popular type of dog over the past 20 years or so. Mixed breeds are often healthier and their names are delightful! To adopt a mixed breed is to celebrate diversity. Many vets say that the mixed breed puppies are less likely to have a high percentage of purebred generic material, which make them healthier.
Enjoy all these beautiful mixed dog breeds.  These mutts will have you saying, "aww."  Do you have a favorite designer puppy?
#1  Meet the Pomsky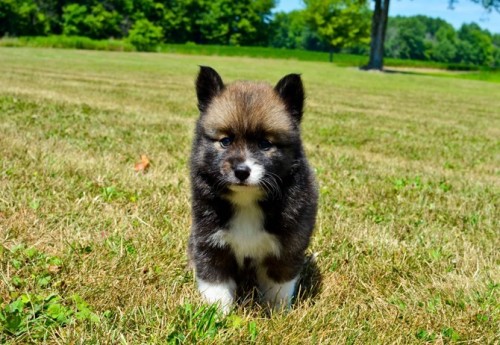 Photo credit – http://on.fb.me/1QIihLp
The Pomsky is a mixed dog breed between a Siberian Husky and a Pomeranian puppy. On average, the smallest Pomskies will weigh at least 15 pounds and the biggest Pomskies will weigh at most 25 pounds. The size of this mix breed depends on the parents' size.  The Pomsky is classified as being a "lap dog". Siberian Husky and Pomeranian dogs are both cute, so by mixing them the result would be an extra cute and rare dog. Pomeranian Huskies offer a lot of enjoyment, companionship and are relatively very easy to maintain. They are friendly dogs that get along well with people, including children. They are very active dogs (it is not recommended to leave them alone for a long time).
#2  The Maltipoo
The Maltipoo dog is one part Maltese and one part Poodle, known for his fun-loving and affectionate nature. This hybrid dog need relatively low maintenance and are active, healthy and playful puppies. A well-bred, well-raised Maltipoo should be friendly, people-oriented, and easy to train. Most Maltipoo adults have a range of between 5-12 pounds.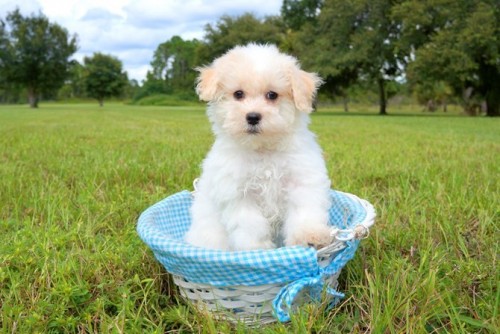 #3  The Yorkiepoo
Yorkiepoo mixed dog breeds are a cross between a Yorkshire Terrier puppy and a Miniature Poodle puppy, also called a Yorkiedoodle or a Yo-Yopoo, and are loved by their owners. This hybrid dog has the intelligence of a Poodle dog and the energy of a Yorkie puppy. They are especially suited to apartment life. They weigh between 5 and 12 pounds, and stand between 7 and 10 inches at the withers.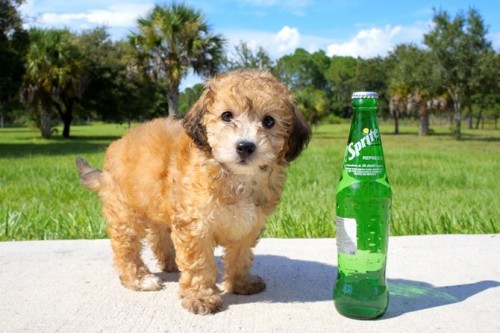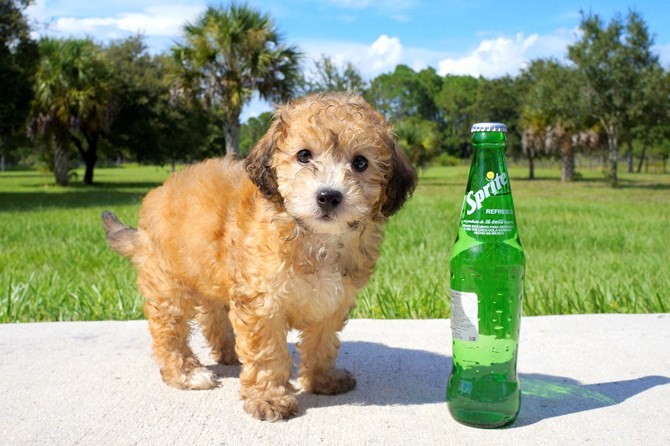 Photo credit – http://bit.ly/1P2FMh1
#4  Frenchton Dogs
The Frenchton is a cross between the Boston Terrier and the French Bulldog and are recognized by the American Canine Hybrid Club. This hybrid dog will grow to be anywhere from 15-30 pounds. They are a wonderful addition to your family, they love children, are playful, energetic, and love to cuddle.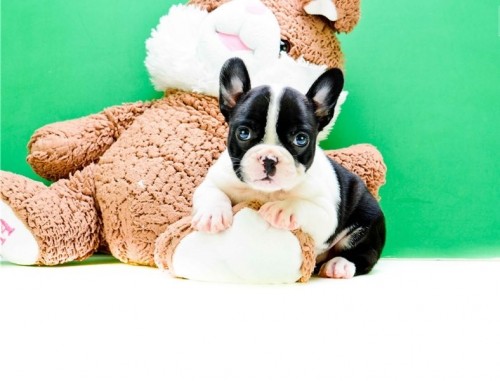 Photo credit – http://bit.ly/1KTr1iR
#4 Miniature Goldendoodle
The Miniature Goldendoodle is another mixed dog breed designer dog which results from breeding a Poodle and Golden Retriever. This mixed dog breed is very smart (both the Poodle and Golden Retriever dogs are). They are highly trainable, affectionate with people and other pets, and are family oriented. The Goldendoodle has an average shoulder height of 20-29 inches and weighs 45-90 lbs.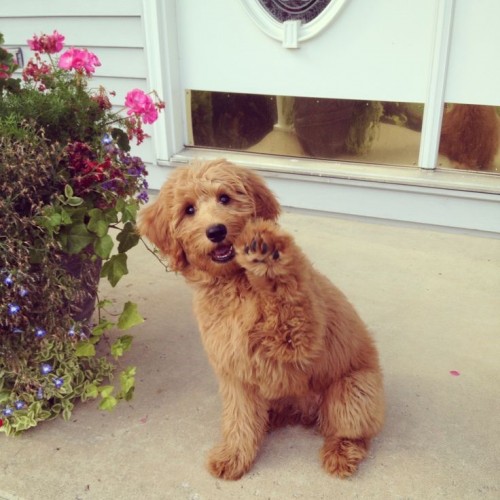 Photo credit – http://bit.ly/1ijfsnW
***
Author Bio: This guest post is by Crystal of Florida Pups. Crystal has been a pet owner for her entire life and has enjoyed every minute of it. Her family and the animals she cares for are her absolute passion in life. Florida Pups is a family-run business that wants to exceed one's expectations, as they know these are true family members. The health and quality of the puppies are her main and only concern.
***
TOP 5 Cutest and Rarest Mixed Dog Breeds, #dogs Click To Tweet
***
A QUESTION FOR YOU:
What do YOU think of designer dogs?
Are you for or against the practice of breeding hybrids?

*** Leave a comment below and remember to share. ***

Latest posts by Guest Blogger for Animal Bliss
(see all)