Moving With Your Dog?
Here's What Makes a Pet-Friendly Home
Do you plan on moving with your dog soon? Picking the perfect home isn't easy, especially when you're not moving alone. Dogs have special needs that have to be met that humans don't have to worry about. Having a dog can often be like having a very fast, energetic toddler that wants to explore everything, making it essential that you find a home that is safe for your dog to live in. Here are four major things to consider when looking at housing to ensure that your dog loves the new house as much as you do.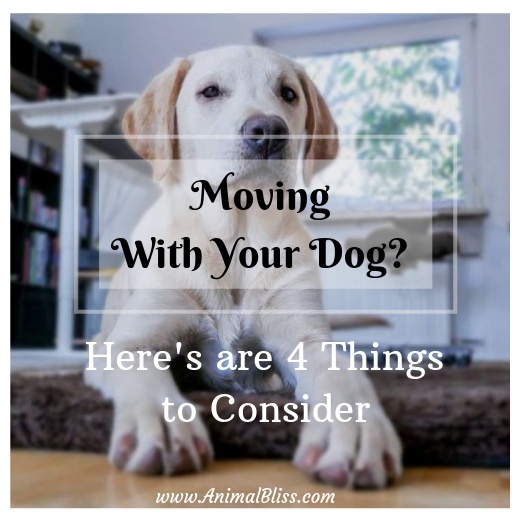 Four Things to Consider When Moving With Your Dog
1. Avoid Busy Streets
When you are searching for a new place, it is helpful to think about the properties from the eyes of your pet. Wide streets or roads with grassy dividers help you keep your dog away from traffic. Lesser-traveled roads like cul-de-sacs and dead-end streets might be a better fit for skittish animals, and more relaxed dogs will find it easy to remain on the grass in a cul-de-sac or dead-end street, as it will be easier to get to the other side of the road without crossing open traffic areas. You can also look at gated communities where there are fewer cars. Home-buyer services can help you find beautiful homes that meet these requirements, as they generally know the area and all aspects of the properties they recommend. Even if you have no intention of letting your dog roam the neighborhood or even sit out alone in the front yard, there will be times when your dog gets out, and you'll want to be sure he is safe during those incidents.
2. Non-Toxic Plants
You could keep an eye on your pooch if you have tulips and daffodils, but you run the risk of missing your pet munching on the greenery when you are occupied. Like toddlers, dogs tend to explore the world through their mouths, and they don't always know the difference between toxic and nontoxic plants. Many plants and flowers are dangerous for dogs to ingest, so it's essential to research the plants around a house before you commit. Some safer plants include roses, snapdragons, and sunflowers.
RELATED:
Guide to Moving and Renting With Your Pet
3. Big Yards
Your dog will be a lot happier if he has space to run around in, so a big yard is a major plus. Space to burn off energy and get exercise is important, both for his physical and emotional health. Needing to go for a walk is not always easy when you have an active lifestyle or several commitments, and dogs who don't get exercise can become overweight and anxious. Having a big yard allows your dog a place to run around every day, whether you have time for a regular walk or not.
4. Fences
Fencing tall enough to keep your dog in the yard is crucial. If you plan to leave the dog outside unsupervised, then safety for your pet and the neighborhood is a top priority. Researching the range your dog can jump can help you decide the type and height of the fence you need, as well as the material. While fencing your dog in may not seem like the kindest option, it is important to ensure that your dog doesn't take off into open traffic, run around the neighbor's yards, or get lost. You are legally responsible for anything your dog does, so even if he is not harmed in a neighborhood adventure, you could be in serious trouble if he so much as relieves himself in the wrong yard.
Having a dog comes with many responsibilities, and those responsibilities are easier to meet if you have the right home. While most homes can be adapted to be safer for dogs, it's much easier to buy a dog-friendly home from the start. When you're looking at new houses, make sure you keep your dog's needs in mind as well as your own to save you renovation costs later on.
~~~~~
"Moving With Your Dog? Here's What Makes a Pet-Friendly Home"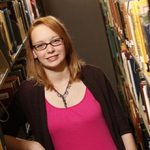 Guest Writer: Meghan Belnap, is a freelance writer who enjoys spending time with her family. She loves being outdoors and exploring new opportunities whenever they arise. Meghan finds happiness in researching new topics that help to expand her horizons. You can often find her buried in a good book or out looking for an adventure. You can connect with her on Facebook right here and Twitter right here.
*** Please Share ***
Moving With Your Dog? Here's What Makes a Pet-Friendly Home
Click To Tweet

Try Amazon Prime 30-Day Free Trial



MY QUESTION FOR YOU:
Are you thinking of moving with your dog anytime soon?
*** Leave your comment below. ***
(It's just sexy!)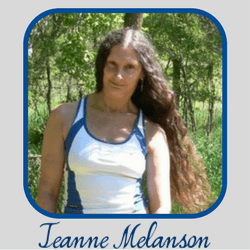 Peace
DISCLOSURE: Animal Bliss is a participant in the Amazon Services LLC Associates Program, an affiliate advertising program designed to provide a means for us to earn fees by linking to Amazon.com and affiliated sites.
(In other words, we'll get a very small (teeny tiny) commission from purchases made through links on this website.)
So, go on … Don't be shy!
Buy Something BIG and Expensive!
Buy a Jaguar. Or a Ferrari.
Thank you!
😀
[amazon_link asins='0764167294,146542976X,1623706947,1465408444′ template='ProductCarousel' store='animblis-20′ marketplace='US' link_id='0b15ebb0-e87a-11e8-b4e2-a32ce856b918′]
😆

Latest posts by Meghan Belnap
(see all)