Natural Flea and Tick Spray for Dogs and Cats
Disclosure: This post may contain affiliate links. That means if you purchase something, I may get a small percentage. Thank you!
It's that time of year again, and ticks and fleas are making themselves known everywhere, now more than ever. Your dogs and cats are very susceptible to tick bites and tick-borne diseases.  Vaccines are not available for all the tick-borne diseases that your pets can get, and vaccines don't keep your pets from bringing ticks into your home. I'm about to introduce you to a natural flea and tick spray for dogs and cats that works.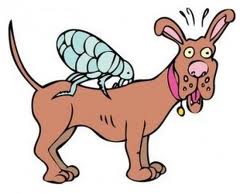 TripleSure Natural Flea & Tick Spray for Dogs and Cats
1. Kills Fleas and Ticks on contact
(and Bed Bugs too)
2. Repels Fleas, Ticks, Mosquitoes, Flies, and Bees
3. Retards new Insect Infestations
Why Natural Flea and Tick Spray for Dogs and Cats?
Ask yourself these questions:
Why

do the labels on popular flea and tick products tell you not to handle your pet for 24 to 48 hours after treatment?
Why

do they tell you their flea killer or squeeze-on is not systemic? They want you to believe their toxic poisons are not absorbed into your pet's bloodstream. But the only way their treatment kills fleas and ticks is by the insect drinking the blood of the animal.
What's more,

what

are the big drug company execs telling your veterinarian to trick him or her into prescribing costly and dangerous chemical flea killers and spot-ons that often don't work?
Even worse,

where

do the drug companies hide the laboratory results of the unfortunate animals they test their products on for EPA registration?
And finally,

how

do they get away with calling their product a natural flea and tick control when the active ingredients are toxic chemicals?
Appallingly, EPA test results (on file in Washington, DC) show ALL of today's most popular name-brand chemical flea killers, tick controls and spot-ons (all the familiar names)  linking to devastating health effects including:
Loss of appetite
Convulsions
Excessive whining, barking, crying
Aggressive behavior
Body twitches/tremors
Stiffened limbs
Unsteady gait
Lack of co-ordination
Labored breathing
Thyroid cancer
Liver enlargement/toxicity
Liver and lung tumors
Enlarged kidneys
Brain lesions
Increased miscarriages
Smaller offspring
Headache
Depression
Nausea
Vomiting
Natural Flea and Tick Spray for Dogs and Cats
TripleSure® Natural Flea and Tick Spray for Dogs and Cats contains only pure essentials, and
No GMOs
No fillers
No grains
No yeast
No gluten
No sugars
No alcohol
No binders
No excipients
No starches
Nothing synthetic to cheapen the formula
All products are proudly made in the USA.
All hand-crafted by our Master Herbalist and expert staff.
All USDA Certified Organic or ethically Wildharvested, human food grade, alcohol-free ingredients.
 "This remarkable natural flea control & tick remedy is a scientific blend of natural plant extracts. Made in the USA with local ingredients, our TripleSure® is manufactured to human grade standards. Now you can eliminate harmful fleas & ticks without endangering your loved ones"
How to Tell if Your Dog or Cat Has Ticks
Tick bites on dogs and cats may be hard to detect. Signs of tick-borne disease may not appear for 7-21 days or longer after a tick bite, so observe your pets for changes in behavior or appetite if you suspect that a tick has bitten them.
To reduce the chances that a tick will transmit diseases to you or your pets:
Check your pets for ticks daily, especially after they spend time outdoors.
If you find a tick on your pet, remove it right away.
Ask your veterinarian to conduct a tick check at each exam.
Talk to your veterinarian about tick-borne diseases in your area.
Reduce tick habitat in your yard.

"Natural Flea and Tick Spray for Dogs and Cats That Really Works"
SOURCES: 
Centers for Disease Control and Prevention
***
You might also like to read, Protect Your Pet From Flea-Borne Diseases!
and
How to Safely Remove a Tick From a Dog, Cat or Even Yourself, EWW!
***
MY QUESTION FOR YOU TODAY: 
Psst!  Have you seen them yet?  The dreaded fleas and ticks?  We have.  There are already more here this year than there has ever been.  I even saw one on myself yesterday!  YIKES!  Stay tuned for more article about fleas, ticks, and tick-borne diseases.

** Please leave your comment below. **
(It's just sexy!)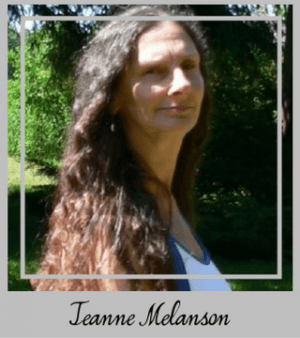 Thank you for taking the time to visit my blog!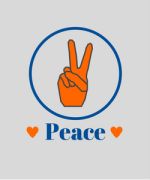 Check out
 Organic Herbal Remedies for Dogs and Cats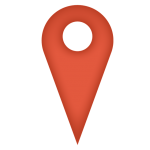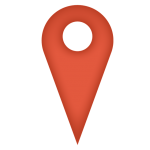 (all-natural, holistic, alcohol-free)
Disclosure: Animal Bliss is a Natural Wonder Pets affiliate and will earn a (very small, teeny tiny) commission from purchases made through links on this website.
(Coffee money – thank you!)
😀
Latest posts by Jeanne Melanson
(see all)