How To Choose The Right Pet Insurance
One of the most well-known phrases in the English language is that a dog is 'man's best friend.' Indeed, people have pets for a variety of reasons, primarily for companionship and for health reasons. Our pets are generally embraced as full family members around the world. Animals can provide an uncanny way to help people reduce their daily stress levels, while a wagging tail or a friendly purr can often make you smile at the end of the day when you walk through the front door. Furthermore, people often choose the best types of food for their animal, while they also enjoy buying them different kinds of toys and treats. If you want to keep your pet as healthy as possible, you should think about choosing an insurance company that provides pet insurance to make sure your animal is covered in the event a health problem occurs. In this article, you will learn how to choose the right pet insurance.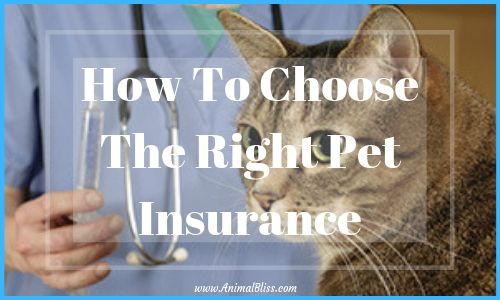 People love their pets
It is a well-known fact that pet owners often spoil their animals, yet some statistics have shown that not all pet owners believe it is necessary to take out pet insurance to cover their animal in the event of a health issue. Indeed, people often buy toys, treats, and beds for their animals, but not insurance. Also, it seems puzzling that some people see pet insurance as an unnecessary purchase, but they would always insure your child or another relative against health issues. If you want to make sure that your pet is covered if a health problem develops, you should think about taking some time to search for the right pet insurance provider for your needs.
Related:
How Pet Insurance Benefits the Whole Family
Enjoy several benefits
One of the most significant benefits that you could enjoy by taking out pet insurance for your animal is that you can pick a veterinarian of your choice in your local area. Taking out pet insurance can allow you to choose a particular vet, which is very different from human health insurance, which may require you to use a specific provider. It is also important to remember that you can enjoy peace of mind that your animal will be cared for by a professional vet as a result of taking out pet insurance.
Budget the costs of owning a pet
Owning a pet can often require a significant outlay, especially for vaccinations, food, and medical expenses. However, taking out a pet insurance policy can help you to decide on a particular payment plan which can help you budget your family's finances. For more information about pet insurance, you should think about searching online for a provider in your area that can assist you.
Related:
Benefits of Having Pet Insurance: Questions to Ask
Ensure your pet has a healthy life
By taking out a pet insurance policy, you can ensure that your animal is covered by this particular type of insurance. If your animal develops a health problem, you can rest assured that the policy will cover any medical treatment. Having pet insurance can also bring peace of mind for the rest of your family members knowing that their favorite animal will be treated if your pet develops a serious health issue.
Therefore, you should make several considerations before searching around for the right pet insurance provider to make sure your animal is covered by health insurance at all times. We hope this article has answered some questions for you about how to choose the right pet insurance.
~~~~~
"How To Choose The Right Pet Insurance"
How To Choose The Right Pet Insurance #PetBlogShare #PetInsurance #PetHealth
Click To Tweet


MY QUESTION FOR YOU:
Do you have pet insurance for your pet(s)? Has it come in handy yet?
*** Leave your comment below. ***
(It's just sexy!)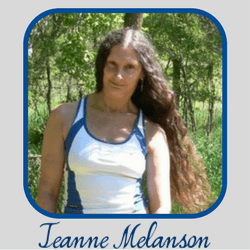 Peace
DISCLOSURE: Animal Bliss is a participant in the Amazon Services LLC Associates Program, an affiliate advertising program designed to provide a means for us to earn fees by linking to Amazon.com and affiliated sites.
(In other words, we'll get a very small (teeny tiny) commission from purchases made through links on this website.)
So, go on … Don't be shy!
Buy Something BIG and Expensive!
Buy a Jaguar. Or a Ferrari.
Thank you!
[amazon_link asins='0982322143,B0075OIZ9W,B01FXC7JWQ,B07BYZ3TTV,B07DLXF7XL,1579543650′ template='ProductGrid' store='animblis-20′ marketplace='US' link_id='3882faac-a0e6-4bed-8970-2f94c5dcd24a']
Latest posts by Jeanne Melanson
(see all)