The Benefits Of Having Pet Insurance
If you have a pet, chances are you're already spending plenty of money on your furry family member. Pet spending in the United States topped the $60 billion mark in 2015, and more than a quarter of that was in veterinary care. That's why you should be aware of the benefits of having pet insurance.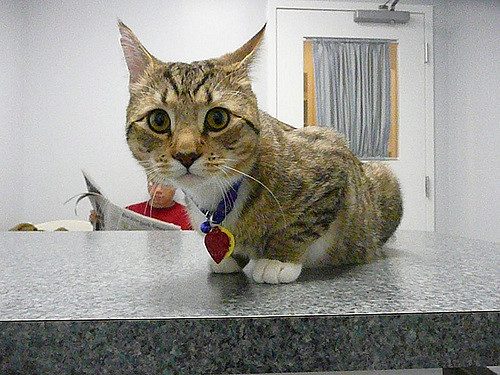 Given that we get insurance for so much of what is important to us — our homes, our health, our lives, our most valued possessions — it might come as a surprise that barely 1 percent of American dogs and cats are insured (as compared to 35 percent of dogs and cats in the United Kingdom). Despite those numbers, pet insurance has become more common: The U.S. pet insurance industry grew 17.1 percent from 2014 to 2015. What was once labeled a silly indulgence, now has proponents eager to note that their beloved pets have been saved for less than the price of a latte a week.
Common Questions About Pet Insurance
Naturally, conscientious pet owners are going to have questions. For instance: Why get pet insurance? Is pet insurance worth the cost? What should you look for when shopping for a policy? Here are a few items to consider, whether you're thinking about protecting your pooch or covering your kitty:
Does my pet need insurance?
Having pet insurance means your dog or cat will have access to health care under a variety of conditions and ensure a better outcome should anything happen that requires medical attention. Even young and outwardly healthy pets can become sick or injured. For example, a puppy that eats a sock may need an expensive trip to the veterinarian to make sure it will be okay. Certain breeds of dogs are genetically predisposed to conditions such as difficulty breathing or joint pain that may not show signs until the dog becomes older, but could be very expensive to treat down the road without coverage. Other types of adult-onset diseases such as hip dysplasia in older dogs and feline kidney disease can strike without warning. Having pet insurance means you'll be able to make decisions about your pet's health care based on what it needs, not what you can afford.
Related:
Get Pet Insurance When Traveling With or Without Your Pet
Can't I just create a pet healthcare savings plan?
Bankrate.com published a study in 2015 about the financial preparedness of U.S. households. The findings showed 63 percent of households lacked small backup savings for unexpected expenses, and a "significant minority" couldn't cover unforeseeable bills of $1,000. Even if you can set money aside each month for pet health care, would you be able to cover the cost of treating your dog's torn ACL next month or even three months from now? However, if your finances are such that you could more easily absorb a small monthly premium payment (rather than a sudden $1,500 bill for surgery to remove a sock from Fido's stomach), consider pet insurance.
What do some pet health care treatments cost?
While you can budget preventative and routine care, unforeseen injuries and illnesses can be emotionally and financially devastating. Hip dysplasia, a common degenerative joint disease that leads to rear leg issues and, left untreated, could rob a dog of its mobility, may require surgery and ongoing medication. The total cost of treatment could top $3,000 per hip. And the cost to treat cancer — in both dogs and cats — can be as much as $9,000.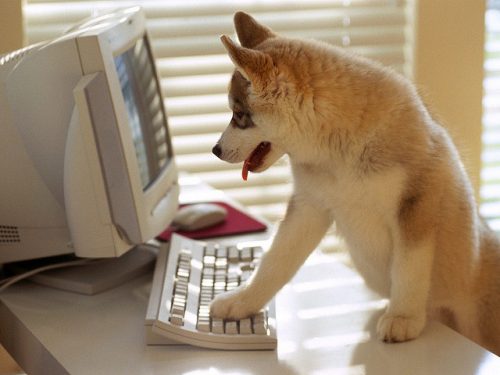 Tips for Researching Pet Insurance Companies
Check out online reviews
There are a plethora of pet insurance review sites that may aid your research, such as this review by review done by 365 Pet Insurance. Some review websites offer a mix of expert and customer reviews; others differentiate between general and "verified" customer reviews — the latter requiring authentication before the review is accepted. Keep in mind; some pet review websites receive membership fees from pet insurance companies in exchange for premier placement on their site.
Read and understand the policy terms
Often, customer dissatisfaction with a pet insurance provider stems from a lack of understanding (or transparency) regarding policy terms. For example, what is the difference between an annual deductible versus a per-condition deductible? How does a benefit schedule work (if there is one)? And if available, review a sample dog or cat insurance policy and highlight areas that are unclear.
Prepare your questions
Pet insurance plan information should be readily available on the provider's website. If not, here are some examples of commonly asked questions: Is there a cap on claim submissions? What are the waiting periods for injuries and illnesses? Are pre-existing conditions covered? (Companies do not cover pre-existing conditions, but some may be considered "curable" and therefore covered.) Are breed-specific conditions — such as cardiomyopathy in Persian cats, or narcolepsy in Beagles — covered? Is there a discount for paying annually versus monthly? Are there restrictions on the type of treatment your pet can receive (e.g., holistic)? Is your choice of veterinarians and hospitals limited?
Related:
How Pet Insurance Benefits the Whole Family
Talk to customer service
The customer service folks should be the best source of information about plan specifics — coverage, terms, waiting periods, etc. Your interaction will also provide insight into the quality of service you will receive for the duration of your policy. If they are not patient and attentive at this stage of the buying process, how will they interact with you when you are ready to file a claim or need to voice a complaint?
Ultimately, there is no one right answer to the question of whether to purchase pet insurance — but there is a right answer for you and your pet. Regardless of any individual's decision on insurance, our pets give us so much; it's only fair we provide them with the consideration of a plan for their care. They deserve it.
~~~~~
"The Benefits of Having Pet Insurance"
Guest Author: Stephanie N. Blahut is Director of Marketing for Figo Pet Insurance. Figo is committed to helping pets and their families enjoy their lives together by fusing innovative technology — the first-of-its-kind Figo Pet Cloud — and the industry's best pet insurance plans.
Please Share
The Benefits of Having Pet Insurance? Questions to Ask
Click To Tweet
MY QUESTION FOR YOU TODAY:
Do you have pet insurance for your beloved pet(s)?
** Leave your comment below. **
(It's just sexy!)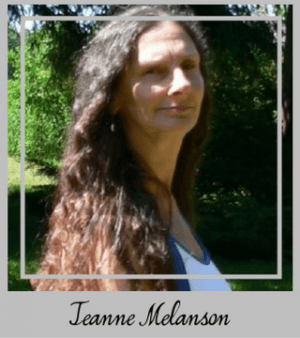 Thank you for taking the time to visit my blog!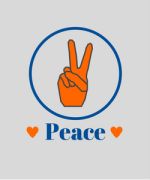 DISCLOSURE: Animal Bliss is a participant in the Amazon Services LLC Associates Program, an affiliate advertising program designed to provide a means for us to earn fees by linking to Amazon.com and affiliated sites.
(In other words, we'll get a very small (teeny tiny) commission from purchases made through links on this website.)
So, go on … Don't be shy!
Buy Something BIG and Expensive!
Buy a Jaguar. Or a Ferrari.
Thank you!
😀
[amazon_link asins='B01HOSOTZM,B06XCRM2FL,B01N9KSITZ,B0727Y5ZD7,B007UI47PY,B01GEEJHZO' template='ProductGrid' store='animblis-20′ marketplace='US' link_id="]
😆
Latest posts by Jeanne Melanson
(see all)