Pet Loss and Grieving
People who are not pet lovers are shocked to discover how much grief pet lovers feel when they lose a pet, but if you have ever loved a pet and been loved by a pet, you'll understand that pet loss and grieving process is just like you would have for the loss of any family member.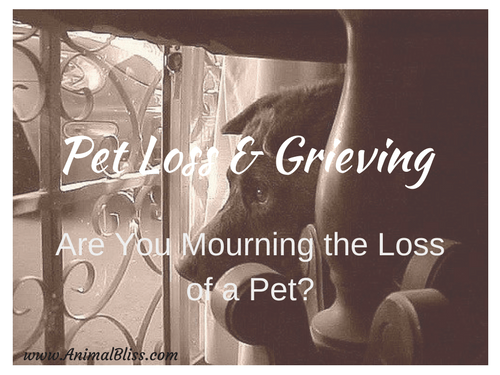 The loss of a pet is devastating. You'll often hear people wondering why they are feeling so terrible. Maybe even wondering why they grieve so deeply, wondering if it is okay to feel that way.
The answer is quite simple – pets are becoming more and more valued as members of the family. Statistics indicate that more people in the United States have pets than children and that most of these pet owners treat their pets as members of their family.
The way people react to the death of any member of the household depends on how much their pet played a part in their daily life, and how deep their relationship and attachment was with their pet. Pet loss and grieving are extremely personal.
[amazon_link asins='160868086X,1484918266,1630260797,187965136X,0991641426′ template='ProductCarousel' store='animalbliss-blog-20′ marketplace='US' link_id='8ddfe767-9684-11e7-a576-f11362926ce0′]
Bonding With Our Pets
Because the main reason people bring a pet into their home is for companionship, we tend to bond deeply with them. They quickly become a member of our family. Consider this – the word "pet" these days is often referred to in the term of "companion animal" which implies a mutual friendship.
Pets are valuable companions for the ever-changing ways of our society. With more and more people remaining childless, single, divorced, widowed or never married, and seniors, pets are becoming the mainstay of companionship. Children no longer return home from school to an empty house; people who live alone have someone to spend time with at home – someone who appreciates the time they spend with them, and it has been proven time and again how much pets help seniors in many ways – psychologically and physically.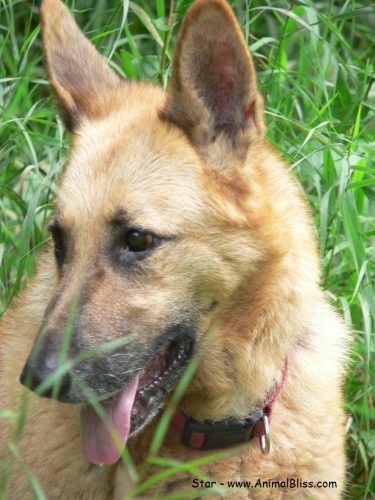 Pets as Family Members
Pets are devoted to their family members. They give unconditional love and are always there whenever you need them. Pets are the ideal family member for just about any situation. They listen without judgment or reproach, they accept us no matter what we are like or how we look, feel, or behave. They are always ready to forgive our transgressions, and they don't hold grudges. Essentially, they are always there for us.
RELATED:
Helping a Child Cope with the Death of a Pet
Pets quickly and easily become essential in our daily lives. They love our company as much as we love theirs. Your pet will be there for you when you wake up and will be there when you are ready for bed. All that they ask in return is for you to feed them, take them out, bring them for walks (which is good for you too), play with them – really, all they ask is that you take care of them and they'll take care of you in their way.
Our pets are always ready to listen, ready for a hug, ready for a pat, ready for your kiss. And, you can share your deepest secrets without worry that they'll tell.
[amazon_link asins='B01N1ZBK2L,B01NBRNMWD,B01DWSZNQW,B00507T88S' template='ProductCarousel' store='animalbliss-blog-20′ marketplace='US' link_id='f3ee75cb-9684-11e7-bca2-196e892f434e']
Having a Pet has Health Benefits
Medical research shows that people who enjoy the love of an animal are healthier and happier than those who don't. Touching, holding, caring for, and playing with pets can lower your blood pressure, decrease your heart rate, lessen stress, and feelings of loneliness. Pets help shy or withdrawn people by acting as a conversation piece, by getting them out and socializing with people. There are cases of individuals who are comatose or autistic responding to an animal when they visit; pets lift the spirits of people who are sick. Pets that visit or live with seniors have helped tremendously, and they serve as the eyes, ears, or hands for people who are disabled.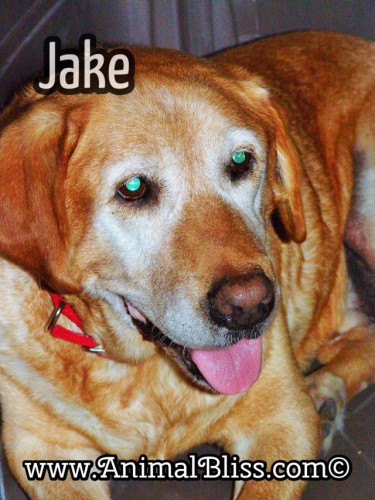 If you have ever nursed a pet through a serious illness, rescued one from certain death, or helped a shy animal to become socialized, you'll understand how easy it is to become profoundly attached to that animal. If a pet has helped you through a crisis or a difficult time in your life, you'll likely find that your pet is incredibly unique to you.
The Grieving Process
Everyone grieves in his or her own way – some more deeply than others. It's okay to mourn the loss of a pet as deeply as you would for any other member of your family. The loss of a pet is just as painful as for anyone else. You have a connection with your pet, your pet was a part of your life, and it is natural to feel pain when that bond is broken.
Related:
Are You Ready For a New Dog After the Loss of a Pet?
As you go through the grieving process, you'll feel pain. The amount of pain and the length of grieving is different for each person. You need to take the time to go through the process – it's natural, and it's okay to feel that way. Eventually, you'll get to the point where you'll remember all the good times, the good life, and the good feelings you had with your pet. You'll be able to remember them with the love you both felt for each other.
You will reach the point where your pet will live in your heart forever. You'll understand that it's okay to grieve the loss of a pet. Pet loss and grieving go hand in hand.
~~~~~
Pet Loss and Grieving, Are You Mourning a Pet Companion?
Author Bio: Julie Page first grew to love writing about pets and the pet industry in 2012 while writing a dog travel journal for a Canadian based company. Julie then discovered a lack of informative dog name websites when researching popular girl dog names which fuelled her passion even more. Julie founded two quality sites www.femaledognames.net and www.maledognames.net. When Julie isn't writing she is on an adventure, or at the very least, plotting her next one.
** This post was originally published in April 2016.

Pet Loss and Grieving: Are You Mourning the Loss of a Pet? #petBlogShare #cats, #dogs, #pets, #petLoss Click To Tweet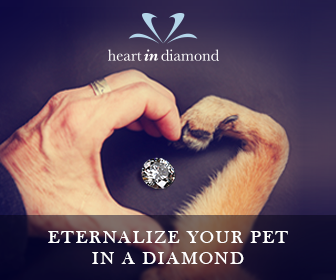 A QUESTION FOR YOU: Are you grieving a pet right now, and are you considering getting another pet?
*** Leave your comment below. ***
(It's just sexy!)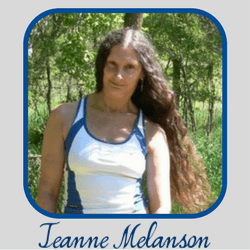 Thank you for taking the to visit site!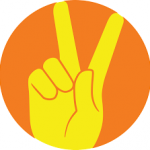 *
Disclosure: Animal Bliss is an Amazon.com affiliate and will earn a (very small) commission from purchases made through links on this website.
So go on … Buy a Ferrari. Or a Jaguar!
Please – thank you!
😀
[amazon_link asins='0991641426,B004NJ3KP6,B005MS8354,0590417010,160868086X,B00YD861HQ' template='ProductGrid' store='animblis-20′ marketplace='US' link_id='5e49e1fa-9a56-4fc8-975e-8301d86fdccf']

Latest posts by Guest Blogger for Animal Bliss
(see all)