Reptiles as Pets
Things You Should Consider
This post is sponsored by petMD® Reptile Center, and the BlogPaws Professional Pet Blogger Network. I am being compensated for helping spread the word about Reptile Ownership, but Animal Bliss only shares information we feel is relevant to our readers. petMD and PetSmart are not responsible for the content of this article.

Have you ever considered having reptiles as pets? Maybe you're in the process of looking for one now. Reptiles aren't for everyone. If you want something soft and cuddly, then stick to your conventional pets. If you want a pet that will wag his tail and jump up on your lap, then a reptile is not your best choice. Having said that, though, you CAN establish quite a unique bond with your reptile. Check out this article from petMD's blog : "Can Your Reptile Bond With You?"
But I have to tell you, if you're thinking of getting a reptile, do your research FIRST. Don't get the pet home and then look up what it's supposed to eat and where should it live. Learn the basics : what does it require in regards to light, heat, humidity. What are they like as a pet? What behaviors do they have? Do they shed, hibernate, what sort of diseases do they get, and can I catch a disease from them? How big will they grow? These are all important aspects of having reptiles as pets that you should be aware of before you make the commitment of getting one.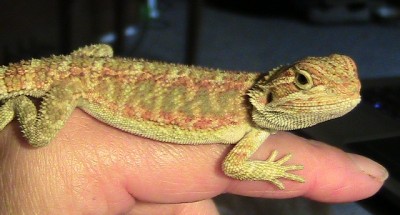 I have a Bearded Dragon lizard named "Shirley." That's her in the picture. I've always wanted a iguana, actually, but they're a little too much for a first-time reptile keeper. I fell in love with Shirley the moment I saw her — all 4 inches of her.  I took her home over a year ago, and I'm still fascinated with her. She's 17.5 inches long now, and 14 months old.
I've learned so much about Bearded Dragons since I've gotten her. I did my research first, but as time goes along, new questions arise, and you do some more research.
One of the best resources I've found to learn about reptiles as pets is the petMD Reptile Center. They have a blog with amazing, informational articles about all kinds of reptiles: snakes, turtles, Bearded Dragons, tortoises, and the list goes on.
petMD Reptile Center: learn about snakes, turtles, Bearded Dragons, tortoises, and more! @petMD, #ad#ReptileCare #Reptiles
Click To Tweet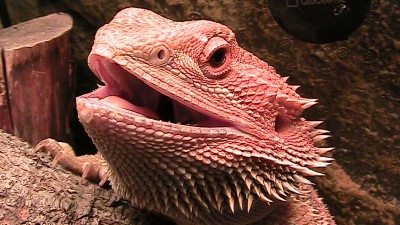 Check out their extensive resources (more than 10,000 pet health articles) for pet health and wellness information, all written and approved by petMD.com's network of trusted veterinarians. Pet Care Center for Reptiles topics include: reptile care, behavior, grooming, nutrition, training, wellness, seasonal stuff, as well as "Diseases A-Z" and a "Vet Dictionary."
For example, I just looked up Bearded Dragon Facts and found this cool item:
The Bearded Dragon's name comes from the pouch-like skin folds (guttural pouch) under their necks that are covered in spiny projections and look similar to a man's beard. When they feel threatened, they flatten their bodies, puff out their beards, and open their mouths to make themselves look bigger.
It's an awesome sight!
To read more of my awesome posts about reptiles, 😉 , visit my Reptiles category by clicking here.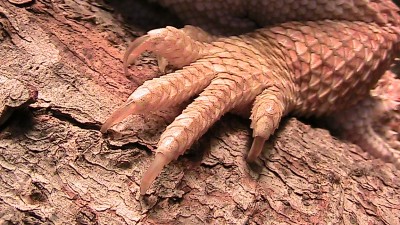 You've got questions? petMD Reptile Care Center has the answers. I highly recommend their website. The information they share is priceless, and as mentioned earlier, written and approved by petMD.com's network of trusted veterinarians
petMD Facebook  ♦  petMD Twitter  ♦  PetSmart Instagram  ♦  PetSmart Pinterest ♦
***

 Reptiles as Pets : Things You Should Consider, #ReptileCare, @petMD @PetSmart #ad #reptiles Click To Tweet
***
A QUESTION FOR YOU:
Hey!
If you decide to get a reptile, or your already have one, let me know in the comments below!
I want to hear about it.
***
Latest posts by Jeanne Melanson
(see all)