Seasonal Affective Disorder in Dogs
Is there such a thing as Seasonal Affective Disorder in dogs? While the winter blues, or (SAD), is a fully recognized condition in humans, could our dogs have similar feelings during the long and dark winter months?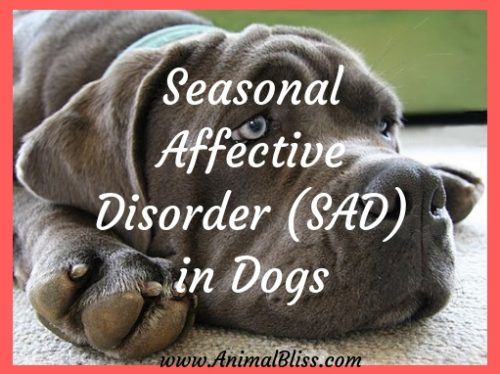 What is SAD?
Seasonal Affective Disorder (SAD) commonly occurs in the winter months when humans generally spend less time outside and there are fewer bright and sunny days. While SAD is common amongst humans, there are studies which suggest that dogs can also be affected by lack of sunlight during the winter months.
A recent survey by the PDSA revealed that 1 in 3 dog owners notice a change in their dog's behavior as the nights draw in. The study also reported the following key behaviors which could be attributed to the so-called winter blues in dogs:
● Increased aggression and more frequent 'accidents' in the house
● Destructive behavior such as chewing and scratching
● Barking for no apparent reason
● Sleeping for longer than usual
● Lack of interest in playing or exercising
● No interest in their usual food or treats
RELATED:
Adopting the Right Dog for Your Lifestyle
How to help your dog if he is suffering from the winter blues
There are lots of different techniques that could help reduce or reverse the symptoms of Seasonal Affective Disorder in dogs. Below we have listed some tips to help keep you and your dog in great shape all winter long.
● Even though it might be a struggle to get your dog out the door for his usual exercise, it's important to keep up the walks – the fresh air will do you both a world of good!
● If you're noticing that your dog is sleeping a lot more than usual or is generally less active during the winter months, you may be worried about him gaining weight. Consider cutting his portion sizes slightly to counteract the effects of this.
Top Tip: Try making your dog's mealtimes into a game by hiding treats around the house, providing great mental stimulation as well as some additional exercise and playtime for both you and your dog.
● If your dog enjoys the company of other dogs, arrange a 'playdate' with his best buddies! This social interaction and mental stimulation will help boost his mood on a cold winter's day!
Top Tip: If your dog is not interested in playing with toys try hiding the usual toys away for a couple of days, then reintroducing them to him for a playtime treat!
● If your dog is refusing his typical food and treats, you may be worried about him not getting all of the nutrition he needs as part of a balanced diet. Consider including the Vitabiotics SuperDog range of dog vitamins in his diet, which has been developed with your dog's health and vitality in mind.
If you're worried about your dog in any way, or if the possible symptoms of SAD don't improve, book an appointment with your regular vet to rule out any other health problems.
~~~~~
"Seasonal Affective Disorder in Dogs: Do Dogs Get Winter Blues?"
*** Please Share ***
Seasonal Affective Disorder in Dogs: Do Our Dogs Get Winter Blues?
Click To Tweet

Hey! Check out my new Amazon Shop!

MY QUESTION FOR YOU:
Does your dog suffer from the winter blues? (Do you?)
*** Leave your comment below. ***
(It's just sexy!)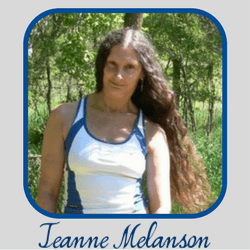 Peace
DISCLOSURE: Animal Bliss is a participant in the Amazon Services LLC Associates Program, an affiliate advertising program designed to provide a means for us to earn fees by linking to Amazon.com and affiliated sites.
(In other words, we'll get a very small (teeny tiny) commission from purchases made through links on this website.)
So, go on … Don't be shy!
Buy Something BIG and Expensive!
Thank you!
😀
[amazon_link asins='0764167294,146542976X,1623706947,1465408444′ template='ProductCarousel' store='animblis-20′ marketplace='US' link_id='0b15ebb0-e87a-11e8-b4e2-a32ce856b918′]
😆

Latest posts by Guest Blogger for Animal Bliss
(see all)