Siamese Cat Breed Traits and Personalities
The Siamese cat is one of the first distinctly recognized breeds of Asian cat and is one of the several varieties of cat native to Thailand (formerly known as Siam) and became one of the most popular breeds in Europe and North America in the 20th century. One of the most mysterious Siamese cat breed traits was that they were thought to bring good fortune to their owners. Siamese cats are one of the most recognized and one of the most popular short-haired cats.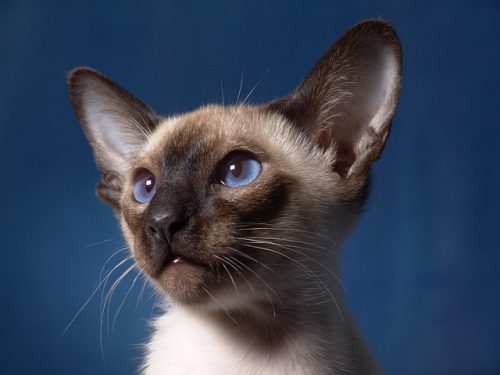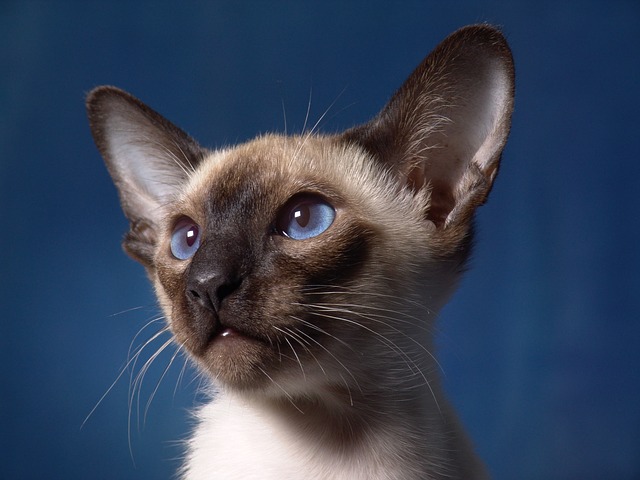 The modern Siamese cat breed traits are characterized by:
elongated, tubular, and muscular body;
light blue, almond-shaped eyes;
a triangular head shape, forming a perfect triangle from the tip of the nose to each tip of the ear;
large wide-based ears positioned towards the side of the head;
long neck and a slender tail;
short, glossy, fine fur with no undercoat;
and point coloration (a form of partial albinism).
Aside from the coloration, the modern Siamese cat bears little resemblance to the original stock, and the more moderate, traditional or "old-style" Siamese, with a much rounder head and body, has been re-established by multiple registries as the Thai cat.)
In the United States, a major cat registry, the Cat Fanciers' Association, considers only the four original fur colors as Siamese: seal point, blue point, chocolate point, and lilac point.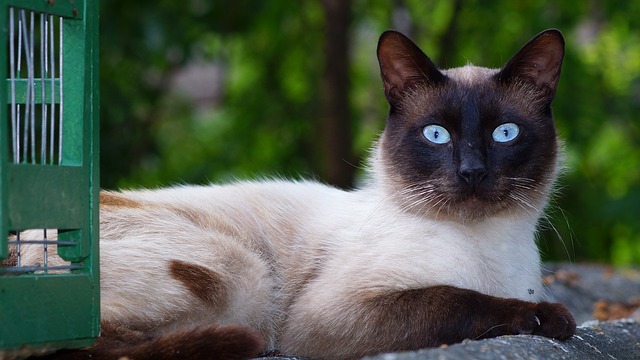 Other Siamese Cat Breed Traits
There are several different colors to this breed, but they are mostly known for their light-colored bodies with darker areas throughout, particularly around the feet, tail, legs, or face. Siamese cats weigh between 6-16 lbs, (3-7 kg). Their eyes are bright and somewhat slanted – which is another clue that the cat is a pure Siamese.
Temperament and Personality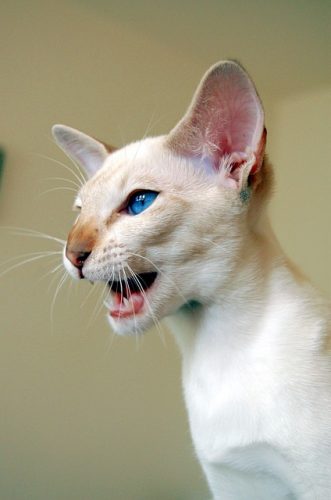 One of the Siamese cat breed traits that you should be aware of if you're looking for a [quiet] cat is that some Siamese cats are extremely vocal, with a loud, low-pitched voice (known as "Meezer"). This 'talking' that has been compared to the cries of a human baby, and persistent in demanding attention, to the point of aggravation to the pet owner. (I speak from experience.)
If you're looking for peace and quiet, the Siamese cat may not be for you.
Siamese cats demand a lot of attention and often bond strongly and can become dependant on their owners. These cats love to play, are intelligent, and being the most social breed of cats, they also crave interaction, enjoy being with people and are sometimes described as "extroverts."
Siamese cats, due to their desire to be near people or other cats, occasionally suffer from depression if left alone for extended periods of time, and it is for this reason that Siamese cats are often bought in pairs so that they can keep each other company.
Health and Life Span
Major health issues with Siamese cats are neoplasms, mainly mammary tumors. These cats are at higher risk of neoplastic and gastrointestinal problems but have a lower risk of feline lower urinary tract disease. The Siamese also has a higher rate of morbidity.
The median life span of the Siamese breed is between 10-12.5 years, having a higher rate of mortality compared to other breeds.
Conclusion
In my opinion, Siamese cat breed traits and personalities make the Siamese cat an excellent choice for a pet if you don't mind a noisy (but interesting) pet. Even though these cats are emotionally high maintenance, they do not need a lot of maintenance about grooming.
Sources: Wikipedia ~ The Cat Fanciers' Organization
Image Sources: Pixabay.com

Siamese Cat Breed Traits and Personalities #Cats #CatBreeds #SiameseCats Click To Tweet
~
MY QUESTION FOR YOU TODAY:
Do you have a Siamese cat or have you thought of getting one?
** Please leave your comment below. **
(It's just sexy!)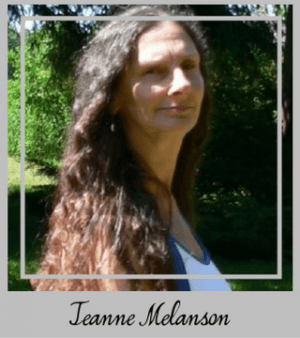 Thank you for taking the time to visit my blog!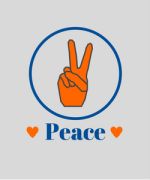 Disclosure: Animal Bliss is an Amazon affiliate and will earn a (very small) commission from purchases made through links on this website.
(Coffee money – thank you!)
😀
Latest posts by Jeanne Melanson
(see all)