Storm Preparedness for Pets
Storm preparedness for pets may not always be on our minds, but when storm warnings come around, one can never be too prepared! When getting ready for an emergency there are a number of things to consider — like supplies, gas, safety measures for your home, etc. — but one thing we may overlook could be the most important thing in our households: our pets!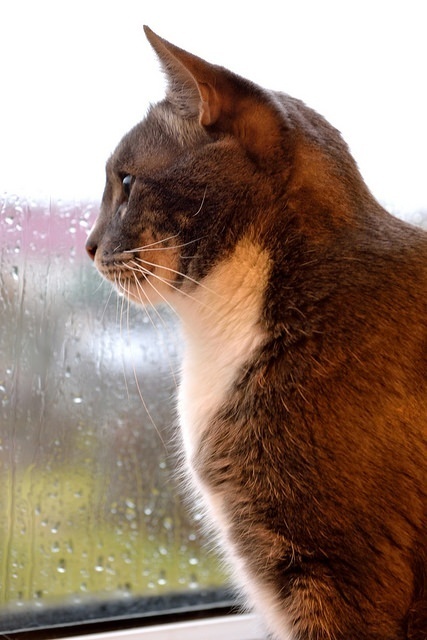 Photo Credit: DaiRut, Flickr
Many counties, such as Palm Beach County, Fl, have issued domesticated animal emergency procedures alongside storm procedures. Rich Anderson, Executive Director of the Peggy Adams Animal Rescue League says that it is important to take care of your pets and ensure they will be safe through a potential storm, according to CBS12.
"If you haven't already, start getting your supplies ready," Anderson said. "At least three days. Ideally a week of food, and add any medications your animal requires. We try to emphasize pet identification is critical at this time."
Are You Ready for Rain? — Storm Preparedness for Pets #petSafetyTips #petBlogShare Click To Tweet
While ensuring that there is ample food and water not only for yourself but for your pet as well, having your animal chipped or registered may be critical in a worst-case scenario.
"Many animals get separated from their owners during a storm, as residents are either forced to evacuate to shelters that do not permit pets or they are simply startled by the storm," reads a CBS article on the topic. "That's why it is important to make sure your pets are microchipped and wear id tags with up-to-date phone numbers"
If your best option is to leave town to wait out the storm, make sure that you leave your pet with someone you trust, or at a shelter, you have a relationship with. For pets that may get nervous in thunderstorms, consider investing in a storm blanket or jacket, which use compression to ease the nerves of jumpy pets.
If you don't already have one, a crate or carrier may be crucial in a pinch for smaller animals (try carrying a cat in a downpour without one — it doesn't turn out well.) A collar with your name, address and phone number is also a given.
For smaller animals, like hamsters, snakes, birds, etc., be sure to research the best ways to prepare supplies for them, as well as the best transportation practices.
For example, birds may need to be misted if they are taken out of air conditioning and are in hot environments for a long period of time. Multiple changes of bedding should be brought along if you are unsure of how long you will be away from your home so that the hygiene of your pet is not endangered.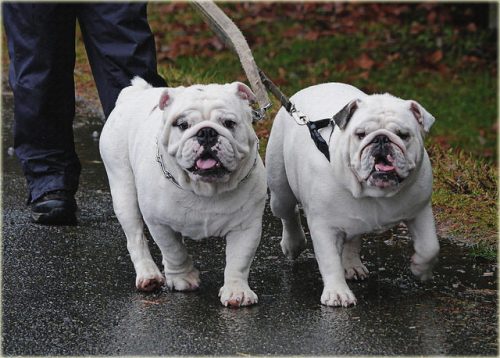 Photo Credit: Marnee Pearce, Flickr
In general, you need to be aware of the environment you are bringing your pet into. Taking a pet onto public transportation, especially in the wake of a storm or evacuation, will prove to be extremely stressful to the pet and, ultimately, to you and those around you. Keep your pet's interests in mind as well. For another example, a large dog may not feel comfortable staying with a friend who lives in a 4th-floor apartment with no immediate access to a yard or wide-open space.
Books about for pet safety in the case of emergencies can be found here. Remember that in the case of a storm, your pet will be confused and afraid. Be sure to console them and keep them calm through the entire process. They are sure to be thankful!
~~~~~
"Storm Preparedness for Pets – Are You Ready?"
Guest Writer Bio: Tucker Berardi is a journalist major at Florida Atlantic University who loves to hike and drink coffee. While journalism is his main pursuit, he also blogs for Budsies.com, a custom stuffed animals site.
_________________________
NOTE: Here's an additional tip from one of your readers:
We lost electricity for a week, and our dogs are raw fed, so that became the challenge, keeping their food from spoiling. I might add to this post to have some emergency kibble on hand, in situations such as what happened here.
_________________________
Storm Preparedness for Pets - Are You Ready? #petSafetyTips #petBlobShare #pets Click To Tweet
***
A QUESTION FOR YOU:  Are you and your pets prepared in case of a storm comes?
*** Leave a comment below and remember to share. ***
(It's just sexy!)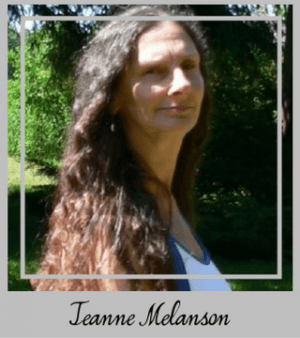 As always, thank you for taking the time to visit my blog!
PEACE
DISCLOSURE: Animal Bliss is a participant in the Amazon Services LLC Associates Program, an affiliate advertising program designed to provide a means for us to earn fees by linking to Amazon.com and affiliated sites.
(In other words, we'll get a very small (teeny tiny) commission from purchases made through links on this website.)
So, go on … Don't be shy!
Buy Something BIG and Expensive!
Buy a Jaguar. Or a Ferrari.
Thank you!
😀
[amazon_link asins='B077NFHQV1,B018RRH8UM,B00Y944P2W,B00BJLS55G,B01LZLEF0H,B01CKFMLKE' template='ProductGrid' store='animblis-20′ marketplace='US' link_id='fc186e63-ab4e-4668-9410-c1e51da53aad']
😆
Latest posts by Jeanne Melanson
(see all)