Taking Your Cat on a Road  Trip
When going out of town, you have a few options as far as what to do with your cat.  You could make use of an automatic cat feeder, a sitter, or boarding services.  Of course, you always have the option to take your cat along with you.  The following tips will help taking your cat on a road trip be a successful affair.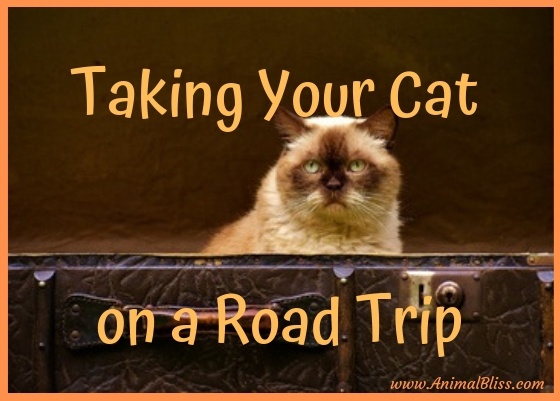 Plan Your Accommodations
If you plan to stay in a hotel, make sure they are pet-friendly.  You can't exactly leave your cat in the car overnight.  Fortunately, these days, more and more establishments are welcoming to pets.  Just call beforehand to make sure.
Get a Good Carrier
Although it's common to see dogs traveling around in cars without being confined in a carrier, this shouldn't be the case for cats. They could easily distract you or even hit one of the pedals or something.  You will need to invest in a suitable carrier.  It should provide enough room for your cat to stand up fully and still be comfortable.
If you have multiple cats, avoid housing them together.  It may not be a good idea even if they typically get along beautifully at home.  Traveling may be a bit stressful to one or both of them, and it wouldn't be good to have them in such a confined space together.
ID Your Cats
If your kitty isn't generally fitted with a collar, now is an excellent time to get one.  Get a collar that you'll couple with ID tags.  These tags should have your name, address, and phone number on them in case you and your cat get separated. Label your carrier with identification also.
Related:
Traveling with Pets and Renting a Car (What You Need to Know)
Feeding on the Road
Water and food are two items your cat can't do without.  Make sure you bring plenty of both.  Bring your typical food from home, since you don't know if stores away from home will have what your cat is used to.  Ideally, you'll maintain your cat's feeding schedule throughout the trip.  Cats appreciate the routine.  Have plenty of water available to drink.
Even if you have all of the supplies you need with you in the car, you still don't want to keep your cat in the car with you for too long.  If you plan to be on the road for more than 12 hours or so, you may want to consider stopping over for an overnight stay somewhere.
Going to the Bathroom
Remember, your cat will still need to go to the bathroom.  Whenever you stop to use the bathroom, give your cat time to use it also.  Dispose of any litter immediately so you don't have to ride along with the odor it produces.
You may not want to bring your regular, full-sized litter box.  You could either get a smaller one or even the disposable variety.  The disposable variety is usually made from cardboard, so make sure you also make use of a liner on the bottom.  This way, you won't have to deal with a car floor soaked with cat urine.
Bring the Medications
Don't forget to bring along any medications that your cat takes typically.  For example, flea/tick medications or something that's being used to treat a medical condition.  Traveling by car and being cooped up can make even the best of cats feel a bit anxious.  Some owners use a sedative to keep their feline calm but consult your vet beforehand to ensure that won't cause any issues.
Unfortunately, cat owners don't typically have the luxury of letting their cats roam free during a road trip.  However, they still make excellent companions.  By using these tips, both of you can have an excellent time.
~~~~~
"Tips for Taking Your Cat on a Road Trip"
Guest Writer: D Swain is an avid cat lover and blogger at Common-Cat-Diseases.com. You can find plenty of useful articles on cat care and health conditions such as "Feline Arthritis." You can also connect with us on social media @ComCatDiseases and https://www.facebook.com/catdiseases/.
*** Please Share ***
Tips for Taking Your Cat on a Road Trip: Traveling with Your Cat #PetBlogShare #catTravel
Click To Tweet

MY QUESTION FOR YOU:
Have you gone on a road trip with your cat? Do you have any further advice?
*** Leave your comment below. ***
(It's just sexy!)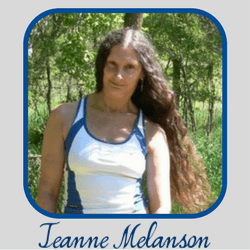 Peace
DISCLOSURE: Animal Bliss is a participant in the Amazon Services LLC Associates Program, an affiliate advertising program designed to provide a means for us to earn fees by linking to Amazon.com and affiliated sites.
(In other words, we'll get a very small (teeny tiny) commission from purchases made through links on this website.)
So, go on … Don't be shy!
Buy Something BIG and Expensive!
Buy a Jaguar. Or a Ferrari.
Thank you!
😀
[amazon_link asins='B01AO0YGKU,B00QHC01C2,B01MUYP1XT,B00OGPSW4G,B074MWRZ5Y,B07MKQFJSP' template='ProductGrid' store='animblis-20′ marketplace='US' link_id="]

Latest posts by Guest Blogger for Animal Bliss
(see all)