Our pets are our family. Sometimes they're even better than some of our family members – they ask no questions, tell no lies, and most importantly – they don't criticize us. Long gone are the days of guard dogs, and cats only there to protect us from rodents; now they've become family members and have a special place on the sofa. Nowadays, more and more pet owners take their feline and canine companions on holiday with them as well. But if you're traveling with pets and renting a car, here are a few things you should know.=
Traveling with Pets and Renting a Car
So, you've planned a long trip, decided to rent a car, and wondering whether you should take your best companion along on your adventure, and what it takes to bring your pet with you.
If you don't want to leave your furry friend in a pet hotel, with a pet sitter or with friends or relatives, the decision has already been made. Sometimes a pet hotel or pet sitting is out of the question – especially if your dog has attachment issues and just can't live without you. In such cases, problems such as excessive barking, refusing to eat, hair loss, or even depression, can occur. If your dog is always following you around, even going with you to the bathroom, you have no choice. You two must travel the world together.
RELATED:
A Complete Guide to Taking Your Pets Abroad for the First Time
Renting a car with a pet
If you decide to hire a car for your trip and you'll be traveling with your feline or canine companion, there are some things you need to know before you leave.
Here are the 5 golden rules when renting a car while traveling with your domestic pet:
Rule #1 – Contact the car rental agency
The first thing you need to do is check with your car rental agency and ask their pet policy. Some agencies have a blanket ban on pets, while others will allow you to take your dog on a ride in your rented car.
Make sure the agency allows pets in their vehicles. Even those car rental services that do allow pets in their cars may have a strict policy about it or may charge you additional fees.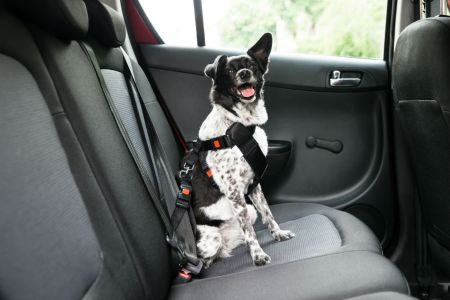 Rule #2 – Ensure your pet's safety
Leaving your pet loose in a car can cause serious safety issues and land you with a fine. That is why you need to secure your pet with a proper safety restraint, such as a seat belt harness, pet carrier, or dog crate.
Rule #3 – Clean the vehicle
While you as a pet owner know very well that a day without dog hair, wet kisses and a wagging tail is a day not well-lived, some other rent-a-car customers may not feel the same way. That's why you need to clean the car after use (before drop off). The vehicle needs to be vacuumed and fresh for the next customer. Otherwise, your car rental service may apply extra fees for cleaning. Renters are responsible for any damage done to the vehicle.
Related:
Tips for Taking Your Cat on a Road Trip
Rule #4 – Requirements when traveling abroad
If you're traveling abroad with your pet, you will need a pet passport (or official veterinary health certificate); your pet must be microchipped, vaccinated for rabies, and treated for tapeworm.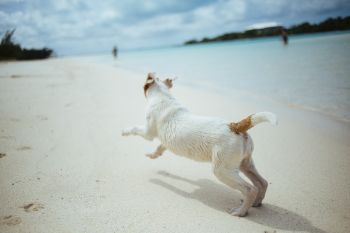 Rule #5 – Take good care of your companion (health and comfort)
When driving with your pet, make sure you stop every couple hours for a nice walk and a stretch. Keep your pet adequately hydrated, don't feed him right before the ride, and, most importantly – never leave your pet in a parked car.
RELATED:
Taking Your Pet on Vacation – Important Travel Tips
~~~~~
"Traveling with Pets and Renting a Car, What You Need to Know"
Post provided by Car Rental Agency
*** Please Share ***
Traveling with Pets and Renting a Car, What You Need to Know
Click To Tweet

MY QUESTION FOR YOU:
Have you rented a car for a trip and brought your pet(s)?
*** Leave your comment below. ***
(It's just sexy!)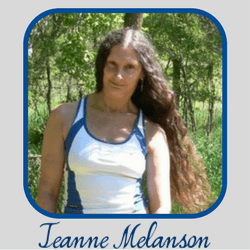 Peace
DISCLOSURE: Animal Bliss is a participant in the Amazon Services LLC Associates Program, an affiliate advertising program designed to provide a means for us to earn fees by linking to Amazon.com and affiliated sites.
(In other words, we'll get a very small (teeny tiny) commission from purchases made through links on this website.)
So, go on … Don't be shy!
Buy Something BIG and Expensive!
Thank you!
😀
[amazon_link asins='B07DN9B8JR,B076P8WBVH,B003F76Y8C,B01KNUM15S,B06Y68MPT7,B018Q8GFOM' template='ProductCarousel' store='animblis-20′ marketplace='US' link_id='2cfe2c8e-a7be-11e8-b438-fb5ea5d31845′]
😀
Latest posts by Jeanne Melanson
(see all)