Taking Your Pet Abroad for the First Time
Taking your feline friend on their first foreign holiday is an exciting time. But if you want to be able to get the most out of the trip, there are a few things you need to know. Take a look at this now so you don't fall foul of any paperwork or technicalities when taking your pet abroad for the first time.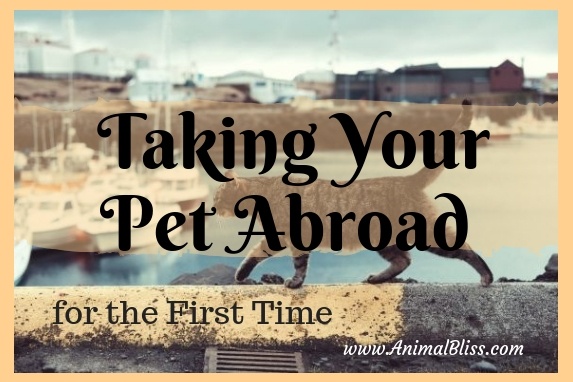 Get all Vaccinations and Boosters in Order
The thing that the authorities will care about most is whether your pet has had all of its vaccinations. This is important to prevent the spread of disease, and it ensures the pets which call that country home will remain safe and well. You're an animal lover, so think how you would feel about someone skipping this step if they were holidaying near you. You won't be allowed to bring your pet into the country without this paperwork.
Make sure to book an appointment at the vets at least one month before the departure date, allowing you plenty of time if you need to have any boosters at 2-week intervals. You'll also want to flea and deworm your pet while you're at it.
RELATED:
Taking Your Pet on Vacation – Important Travel Tips
Translate your Documentation into the Native Language of the Country You're Visiting
You may think this is a little bit over the top, but you'd be amazed at the number of times this would have saved pet owners all manner of headaches.
Just make sure to bear these three simple points in mind before having anything translated:
Give the translator everything that you want to be translated at one time, and make sure it is in the correct order. This will help them work out the context of what they're translating.
Wherever possible, you should avoid shorthand and colloquialisms on your documentation. These will be much harder to translate and could slow things down.
Make sure you tell the translator the deadline you're working towards and leave yourself as much time as possible.
Check what Food will be Available to Buy at Your Destination
Chances are you can take some food with you, but you might run out or lose it in transit. To avoid any last minute trips to the supermarket or upset tummies, check what's available before you set off.
This is particularly important if your pet has a condition where it requires specialist food. Trust me, your pet will thank you for it when you arrive and they're feeling hungry!
Pack Your Pet in a Suitable Carry Cage with a Water Bottle
The carry cage is something that so many people leave until the last minute. You will want something larger and more robust than what you use to take them to the vet. Ideally, they will be able to stand up and arch their back so that they can have a good stretch.
You'll also want to fit a drip-free water bottle so they can stay hydrated on the way there. Remember that you may not have access to your pet for some hours and that no one is going to be there to give them a saucer of milk. Attach a water bottle and they'll be fine.
Add a Blanket to Keep Them Nice and Comfortable
Line the bottom of the cage with a blanket to provide some comfort. This will also prevent them from getting too cold when in transit. You could even pick something that smells of you so that your four-legged friend knows you haven't abandoned them. 
Check Whether Your Pet is Insured for Foreign Travel
Not every pet insurance plan will insure for foreign travel, but it's always best to know what you're dealing with. Ask your provider what they are willing to cover and you'll be able to make an informed decision if you do end up needing to find a vet on your holidays.
Always Pack the Pet Passports with Your Own Passport
The final thing to remember is that you will need your pet passports with you when you present your own passports. Make sure you pack them with the same level of care as you would your own because if you don't, then your pet won't be allowed across the border. You'll then be left with the heartbreaking choice between returning home or having to put him in quarantine for an extended period.
Clearly, neither of these situations are ideal, so take the time to get it right and you'll be all the better for it.
Now that you've read what you need to do when taking your pet abroad for the first time, all that is left is for you to decide on your destination.
~~~~~
"Complete Guide to Taking Your Pet Abroad for the First Time"
Guest Writer: Kristin Savage nourishes, sparks and empowers using the magic of a word. She does her voodoo regularly on the Pick Writers blog and occasionally contributes to other educational platforms. Along with pursuing her degree in Creative Writing, Kristin is gaining experience in the publishing industry, with expertise in marketing strategy for publishers and authors.
*** Please Share ***
Complete Guide to Taking Your Pet Abroad for the First Time #petTravel #travelingPets
Click To Tweet

Hey! Check out my new AMAZON store.

MY QUESTION FOR YOU:
Do you have any more advice about taking your pet abroad for the first time?
*** Leave your comment below. ***
(It's just sexy!)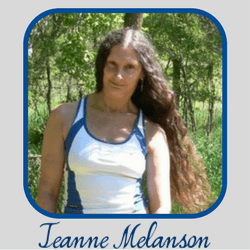 Peace
DISCLOSURE: Animal Bliss is a participant in the Amazon Services LLC Associates Program, an affiliate advertising program designed to provide a means for us to earn fees by linking to Amazon.com and affiliated sites.
(In other words, we'll get a very small (teeny tiny) commission from purchases made through links on this website.)
So, go on … Don't be shy!
Buy Something BIG and Expensive!
Thank you!
😀
[amazon_link asins='1595083723,B019K6QD32,B074J948XS,B0727Y5ZD7,B01M9JWKZY,B01GY6OIBU' template='ProductGrid' store='animblis-20′ marketplace='US' link_id='8c20521c-015f-11e9-b2ad-7f3965404389′]
😆

Latest posts by Guest Blogger for Animal Bliss
(see all)