Understanding PTSD in Your Dog
Understanding post-traumatic stress disorder (PTSD) among dogs is complicated. On the one hand, we never want to believe that our furry friends could be suffering from a serious mental condition that we may not even be able to relate to. PTSD may feel like a very humanized illness, but dogs can have it, too. Just like humans, dogs experience life-changing events and experiences that alter the way they perceive the world around them. Here's what you need to know about understanding PTSD in your dog, how to identify it, and what you can do.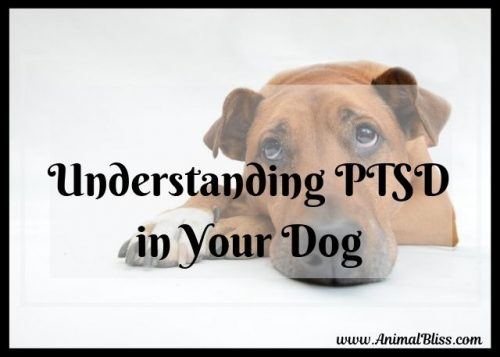 PTSD Among Retired Military Dogs
Canine PTSD is still a relatively new concept, and it's one that arises after noticing different patterns of behavior among dogs who had been overseas serving with military members. This shouldn't be a surprise, however, considering these dogs see just as much as their owners when they're on active military duty. A New York Times article titled, "After Duty, Dogs Suffer Like Soldiers" explored this concept. Dr. Walter F. Burghardt Jr., the chief of behavioral medicine at the Daniel E. Holland Military Working Dog Hospital, weighed in on the topic during an interview. The article states:
"If anyone needed evidence of the frontline role played by dogs in war these days, here is the latest: the four-legged, wet-nosed troops used to sniff out mines, track down enemy fighters and clear buildings are struggling with the mental strains of combat nearly as much as their human counterparts. By some estimates, more than 5 percent of the approximately 650 military dogs deployed by American combat forces are developing canine PTSD. Of those, about half are likely to be retired from service."
Other Causes of PTSD
In addition to military PTSD, there are other reasons why a dog might suffer from this condition. Civilian dogs who have experienced or witnessed any traumatic events could be at risk from developing PTSD. Animal abuse and severe neglect are among the more obvious cases that could lead to PTSD. Natural disasters, accidents (like a car accident), and attacks from other animals could also be potential causes.
Even when you're purchasing a puppy that doesn't come from a shelter or adoption agency, you may be getting a puppy that comes from a puppy mill. Puppy mills are large-scale dog breeding operations that care more about turning a profit than the health of their canines. They're often kept in horrible conditions that ultimately plague their physical and mental health for years to come. There are several signs to look out for to determine whether your puppy may be coming from a puppy mill. Avoid stores that sell puppies, for starters, and watch out for breeders that want to meet in public places or can't let you meet the parents of the pup.
Signs of PTSD in Your Dog
Although you may not have been present to witness the event or experience that has resulted in your dog's PTSD, there are some signs you can look out for. Understanding these signs is a great first step towards getting your dog the help they need. Here's what you should pay attention to:
Aggressive behavior
Excessive barking
Fear of other people
Dilated pupils
Rapid breathing
Hiding
Hypervigilance (a state of increased anxiety and sensitivity to certain things—this can be confused with paranoia)
How to Help Dogs With PTSD
Whether you've adopted a dog who has served in the military or one who comes from a bad environmental background and upbringing, there are ways you can help. Keep in mind that there are different types of PTSD; for example, dogs who have acute PTSD begin experiencing symptoms right after the incident, but those feelings generally wear off in a few months.
If you notice one of the previously mentioned symptoms, you should take your dog to the veterinarian as soon as possible. A vet will rule out any physical illnesses your dog might have that could be the cause of abnormal behavior. Many times, pain is the reason that a dog is having anxiety or has become aggressive. Your goal here is to explore all possibilities.
If your dog has been diagnosed with PTSD, your vet will give you the proper medications. There are also some holistic ways you can aid your dog's PTSD symptoms. For example, CBD company Plantacea offers CBD oils and tinctures for dogs that help them relieve symptoms of anxiety and stress, and helps curb aggression too. Herbs like chamomile and valerian can also help soothe anxiousness. Homeopathic remedies and essential oils can also work wonders towards a calm state of mind in your canine.
~~~~~
"Understanding PTSD in Your Dog and What You Can Do"
Guest Writer: Susan Combs works as a Pet Health and Safety Expert and holds expertise in the area of animal/pet care. She has over 6 years of experience in pet healthcare and is a pet parent to a dog named Chilly. 
*** Please Share ***
Understanding PTSD in Your Dog and What You Can Do #CaninePTSD #PTSDinDogs #PetBlogShare
Click To Tweet


MY QUESTION FOR YOU:
Have you had experience with PTSD?
*** Leave your comment below. ***
(It's just sexy!)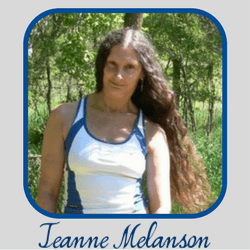 Peace
DISCLOSURE: Animal Bliss is a participant in the Amazon Services LLC Associates Program, an affiliate advertising program designed to provide a means for us to earn fees by linking to Amazon.com and affiliated sites.
(In other words, we'll get a very small (teeny tiny) commission from purchases made through links on this website.)
So, go on … Don't be shy!
Buy Something BIG and Expensive!
Buy a Jaguar. Or a Ferrari.
Thank you!
[amazon_link asins='B071JSMKY5,B00INIYF3Y,1250080622,B0728KBTMH,0578423138,B07NPZP1SF' template='ProductGrid' store='animblis-20′ marketplace='US' link_id='513e1834-bec1-4ab4-be99-0d343185b86f']

Latest posts by Guest Blogger for Animal Bliss
(see all)