Video of Talking Animals Never Gets Old
~ Take a Walk on The Wild Side ~
This compilation video of talking animals never gets old.  It's been around since 2010 and it still making its rounds, with almost 9 million views.  The excerpts were taken from the BBC One show 'Funny Talking Animals – Walk On The Wild Side' and pieced together by DJ Shamrock for comedic effect.  Enjoy!
Uploaded on Oct 25, 2010
Video of Talking Animals
There are a lot of these types of videos available for viewing on YouTube.  I could spend all day long watching them.  I find them so clever.  I have a few more favorites that I will add to the collection now and then.
WORD OF THE DAY:  Anthropomorphization
Throughout the ages we, as humans, have had the tendency to impose our own interpretations, human feelings, and personalities on to our animal friends. This is called "anthropomorphization."  We think we know what our pets are saying and feeling but it often simply reflects our own thoughts and how we might feel if given those same circumstances.
I'll bet you're guilty of anthropomorphization if you own an animal …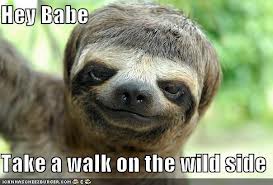 ***
I hope you have enjoyed "Video of Talking Animals Never Gets Old"
***
** Please leave a comment below and remember to share. **
It's just sexy!
As always, thank you for taking the time to visit my blog. I appreciate you!

♥ Peace ♥
Latest posts by Jeanne Melanson
(see all)