Why Cats Make Such Good Pets
There are so many reasons why cats make such good pets.  First of all, they don't demand nearly as much attention as a dog does.  You don't have to walk the cat and you don't have to deal with it barking at everything that happens to walk by your house.
Or smelling your neighbor's crotch.
You can get cats to play with you, if you want, but they're just as happy to play on their own.  There are plenty of toys that appeal to a cat's hunting instinct.  Mind you, that could be an expensive toy that you bought at a store, or it can be paper crumpled up into a ball.  They're not that fussy.
Another reason why cats make such good pets is that they make great companions.  They seem to be able to sense when you need some comfort.  (I know, dogs do too.)
Having a cat around is good for children, especially if they take part in caring for the animal.  This teaches them to have some responsibility.
Cats are so easy to take care of.  Really, all they need is food and water and they're good to go!
Of course, there is that litter box that comes with having a cat in the house.  And the fact that cats have to be trained to use it.  This can be daunting, but it usually doesn't take very long for the cat to do what it's supposed to do.  You'd better keep the kitty litter box clean too, or you might soon have your cat pooping in a corner somewhere.  Or behind your fridge or radiator.  🙄
Cats like to be clean, and they spend a lot of time grooming themselves every day.  If the cat has long hair, it may require you to help by brushing it regularly so it doesn't get tangled and matted, which can become very painful for the cat because those matts constantly pull the skin.
Most cats are natural hunters and will help if you have problems with mice.  For some cats, this instinct has, sadly, been bred out of them.  But I think most cats would rather enjoy mouse-hunting.  I know my cat does.  Every now and then she'll go down into the basement, usually when the weather starts to turn cold, and she hunts the mice down, one at a time.  She has to bring them upstairs to show us, of course.  We're usually thrilled about that.
As I write this, my cat, Jessie, is sitting on my lap.  I love that.  She follows me around like a puppy.  Whenever I sit down, she's on my lap, or laying half-way across the keyboard, which is the case at the moment.  Like most people who have cats, I will put up with this, rather than make her uncomfortable.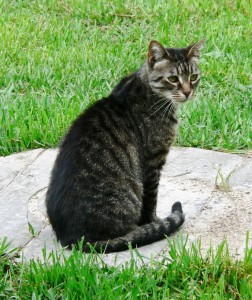 There's a story about a king — I can't remember where I read it, or if it's a fairy tale — but if the king's cat was laying on his arm and he had to get up, he would cut off his sleeve, rather than disturb her.  Yeah … it's like that.
The purr of a cat is known to be healing to human beings.  I have to agree with that.
Like any other animal, each cat has its own personality.  Some are cuddly, while others don't want you to touch them at all.  Well, maybe for a moment, but not beyond that.  Some are friendly while others run for the hills at the very sight of a stranger in the house.  My cat does that.  She's very antisocial when it comes to other people.
There are many breeds of cats too.  In my opinion, though I think mixed breeds are better.  They have less of the genetic issues that trouble purebreds.
These are just some of the reasons for why cats make such good pets.
If you're thinking about getting a cat, I urge you to consider adopting one from a shelter.  They need you.  They really do!  There are so many cats that are either strays or have been abandoned and they need homes.   Please be sure to spay or neuter your cat to cut down on the rising crisis of animals being euthanized because no one wants them.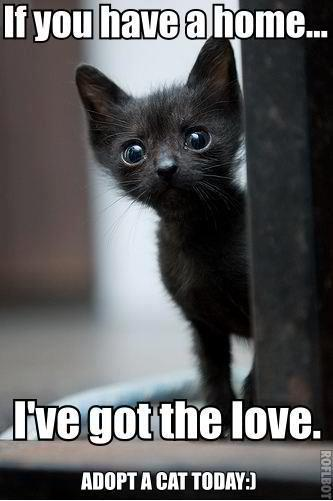 ***
Latest posts by Jeanne Melanson
(see all)