Worlds Best Cat Litter
Disclaimer: World's Best Cat Litter™ and the BlogPaws® Pet Influencer Network™  are sponsoring this post. I am being compensated for helping to share the word about Worlds Best Cat Litter. Animal Bliss only shares information we feel is relevant to our readers. World's Best Cat Litter is not responsible for the content of this article.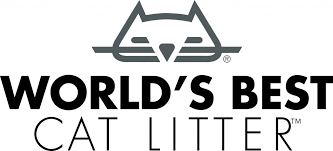 Use Less and Get More!  That's the catchphrase the folks over at World's Best Cat Litter™ use for their brand of kitty litter. They suggest that you will want to stop buying those giant boxes, jugs, or bags of cat litter because, in essence, you can stretch their product out to last longer. And, the quality is better too.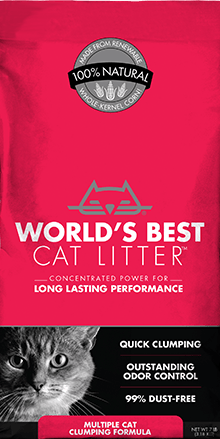 I have to agree with them. With six cats in our household, we have gone through and tested a lot of different brands of cat litter over the years. That's a lot of cat litter.
When I finally got around to trying the Worlds Best Cat Litter brand (Multiple Cat Clumping Formula), I was truly impressed. Honestly, you do end up with a cleaner litter box with less litter and a lot less hassle.
The unique thing about World's Best Cat Litter™ clumping cat litter is it's concentrated naturally absorbent corn. Why is this better?
The "other" cat litters contain clay. I'm sure you've experienced the scenario where you practically have to use a jack-hammer to scoop up (shovel out) the wet kitty litter from the bottom of the box? I have, and it's exhausting. The urine spreads out into the clay and you end up with a rather large clump, right? It's so wasteful.
RELATED:
Kitty Litter Box Tips You Should Have Known Earlier
But with absorbent corn, the urine doesn't even reach the bottom of the box, and it doesn't spread as much. This is due to a patented process that compresses the corn into concentrated granules, which means you're left with a smaller clump that's super-easy to scoop up, and with less waste.
One scoop and you're done!
It's a win-win situation. You use less and get more! What a bargain.
Oh, and no more odor!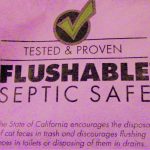 Not only does the corn compress for easier cleaning, but it also traps odor.
You'll almost forget you have cats!
The truth is, when you use the World's Best Cat Litter™ you'll have an odor-less, cleaner litter box, using less litter, with a lot less hassle.
Get less mess with less, natural cat litter.
Worlds Best Cat Litter goes a long way. Even the smallest bag lasts one cat 30+ days!
World's Best Cat Litter™ is made of corn and is 99% dust-free, flushable and pet, people and planet friendly!
Natural, flushable cat litter? That's awesome!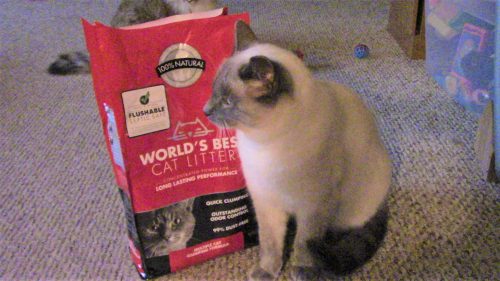 World's Best Cat Litter has six different formulas that offer different benefits for different needs:
Multiple Cat Clumping
Lavender-Scented Clumping
Forest-Scented Clumping Litter
Advanced Natural (high-performance clumping)
Advanced Natural Pine Scent (scented high-performance clumping)
Isn't it time you stopped dragging those bags, boxes, and jugs of litter and started using Worlds Best Cat Litter™?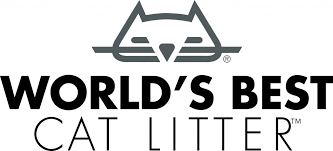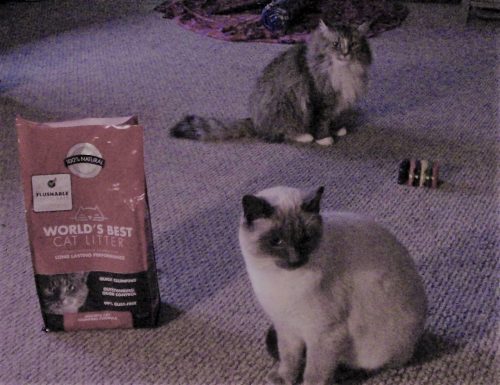 This post is a sponsored conversation written by me on behalf of the World's Best Cat Litter. The opinions and text are all mine.
World's Best Cat Litter - Use Less and Get More #WasteLessLitter @bestcatlitter #ad Click To Tweet
Latest posts by Jeanne Melanson
(see all)