When Your Bearded Dragon is Gravid
Even if your Bearded Dragon has never been mated with a male, it is still possible for her to become gravid (pregnant). When your bearded dragon is gravid but hasn't mated, her eggs are will be infertile.
Whether your Dragon has been mated or not, the care you give her at this time should be the same, whether the eggs are fertile or not.
Female bearded dragons can start laying their first clutch of eggs when they're around a year old but can lay infertile eggs as young as 10 months old. Some dragons will never lay eggs at all during their lifetime. There is no way to predict if your dragon will or will not lay eggs in the future.
Generally, a non-mated female will only lay one clutch of infertile eggs.  A mated female may lay 4-6 clutches of eggs.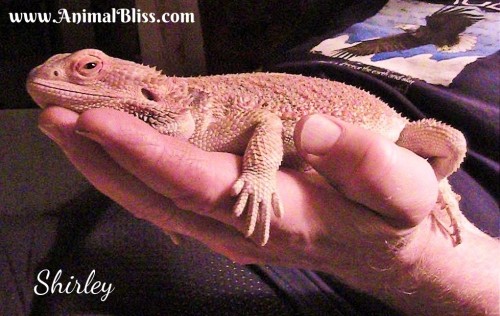 Signs Your Bearded Dragon is Gravid
Unusual weight gain not attributed to her eating habits
Her belly is bigger, with lumpy, bumpy bits  😉
She may stop eating when it gets closer to the time to lay her eggs
She may not have her normal bowel movements, meaning some may be smaller than usual, or she may have loose bowels.
Her urates may have a pinkish tint
If you think your bearded dragon is gravid, increase her calcium supplementation. The extra calcium is needed for egg production. If you do not give her extra calcium, the egg production will pull the calcium it needs from your dragon's bones, weakening her skeletal system. This can lead to Metabolic Bone Disease — a serious and sometimes fatal condition.
Also, the eggs may not develop properly, causing issues with her being able to lay them.
It is important to give your dragon frequent warm baths at this point to keep her hydrated.  This should be a given during any time of the year but is particularly important during this stressful egg-laying time.
When the female dragon gets close to laying her eggs, she will become restless and start scratching at her vivarium walls more frequently and frantically, or she will scratch around in her enclosure more than usual.
Your dragon will need a lay box at this point, in preparation for her egg laying.  As she lays her eggs, she will usually bury them.  Normally, she will lay an average of 16 to 24 eggs.
Again, it is super important to keep her hydrated by giving her warm baths after she has finished laying her eggs.
She will lose weight after all this hard work, of course.  Have plenty of food available for her, such as greens, vegetables, and feeder insects. She will most likely have a big appetite at this point.
Don't be surprised if she lays another egg or two the next day, or even a couple days later.
Signs of Danger
If you notice your dragon acting lethargic and appears to be having troubles, these could be symptoms of egg binding and she should be seen by a vet right away.  Other issues may affect her ability to lay eggs as well, such as an infection or swelling of the kidneys. Your vet will be able to tell you what to do.
If the Eggs are Fertile
If your dragon has been with a male, then more than likely your dragon will have fertile eggs and if you plan on letting the eggs develop you will need an incubator. Do your research first!  Read this article for more information.
Resources:  Bearded Dragon Faq  ♦  PogoPogona.com  ♦  EverythingReptile.org  ♦  RioReptiles.com
***

Your Bearded Dragon is Gravid (Pregnant) - Now What? Click To Tweet
A QUESTION FOR YOU:
Do you have a lizard-related story you'd like to share? 
*** Leave your comment below. ***
(It's just sexy!)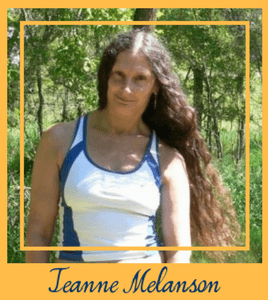 As always, thank you for taking the time to visit my blog!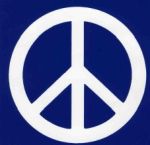 PEACE
DISCLOSURE: Animal Bliss is a participant in the Amazon Services LLC Associates Program, an affiliate advertising program designed to provide a means for us to earn fees by linking to Amazon.com and affiliated sites.
(In other words, we'll get a very small (teeny tiny) commission from purchases made through links on this website.)
So, go on … Don't be shy!
Buy Something BIG and Expensive!
Thank you!
😀
Latest posts by Jeanne Melanson
(see all)