Adoption is the Best Choice
If you want a dog, the first place you might consider is the pet store. But choosing to visit the animal shelter and adopting a dog is a better option all around. Here are four reasons why adoption is the best choice when it comes to finding your furry friend.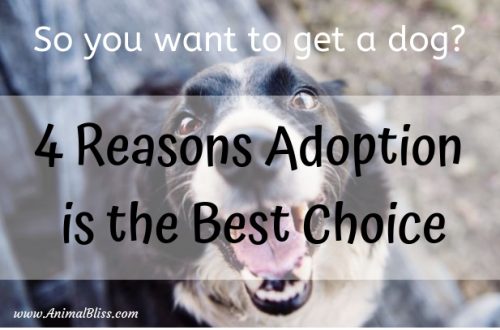 The Cost of Adoption
Adoption will almost always be less expensive than purchasing a dog from a pet store or directly from a puppy mill. You can save a lot of money and know that your adoption costs are going towards helping the dog have a better life. Even though most shelters already have really low adoption fees, it's not uncommon for shelters to run specials where you can save even more on the adoption fee.
Larger Selection in Shelters
Pet stores only have so many spaces to keep their puppies for sale. A shelter has more space to hold all the adoptable pets. When you visit the shelter, the chances are you're going to get your pick of the best pooch for you. Many people think they're only going to find strays or dogs that are a mixed breed, but you might be able to find the exact breed you're looking for when you visit the shelter!
For Easier Training
At the animal shelter, you can find out which pups are already trained. Some may be housebroken, some may be able to do tricks, and others (such as puppies) might not be trained at all. It may be much less stressful on your family to adopt an older dog that's already trained instead of trying to train a puppy. If you want to learn more about the dogs available, you can usually spend time visiting or volunteering at the shelter.
RELATED:
Adopting the Right Dog for Your Lifestyle
In addition to fighting back against puppy mills and the pet stores that rely on them, you can save a life. Even if you adopt from a no-kill shelter, dogs who have been in the shelter for a long time can get depressed and may have a shorter life. Plus, when you adopt out of the shelter, you not only improve your new dog's life but also make room in the shelter for another dog. Adopting a dog brings a sense of satisfaction that you can't find from purchasing one from a store, again making adoption is the best choice.
No matter where you live, the chances are you have a shelter close by that has plenty of adoptable furry pals. You can save money, save a life, and make your home a happier place when you choose to adopt a dog from a shelter! When it comes to buying or adopting, adoption is the best choice. Always.
But bear in mind that it's not enough to simply adopt an animal; you need to give your dog the care and attention she deserves. Remember the importance of regular grooming, a healthy diet and exercise, and routine pet consultations with the veterinarian. Keeping your dog's health and wellbeing a top priority will help ensure she has a long and happy life."
~~~~~
"Getting a Dog? 4 Reasons Why Adoption is the Best Choice"
Guest Writer: Lizzie Weakley (see BIO below)
*** Please Share ***
Getting a Dog? 4 Reasons Why Adoption is the Best Choice #petAdoption #adoptingaDog
Click To Tweet



MY QUESTION FOR YOU:
What dog breed do you have?
*** Leave your comment below. ***
(It's just sexy!)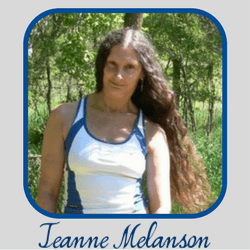 Peace
DISCLOSURE: Animal Bliss is a participant in the Amazon Services LLC Associates Program, an affiliate advertising program designed to provide a means for us to earn fees by linking to Amazon.com and affiliated sites.
(In other words, we'll get a very small (teeny tiny) commission from purchases made through links on this website.)
So, go on … Don't be shy!
Buy Something BIG and Expensive!
Buy a Jaguar. Or a Ferrari.
Thank you!
😀
[amazon_link asins='B00JWK06SA,B07J12VYV5,B005KUJOUC,B00DNL10KM,B00PT4JGGQ,0985769041′ template='ProductGrid' store='animblis-20′ marketplace='US' link_id='85c473bf-1437-4b46-917e-8148fb73c30e']
😆

Latest posts by Lizzie Weakley
(see all)