Alpo Wholesome Dog Biscuit Review
Have you heard?  Nestle Purina has introduced a BRAND NEW product just recently and I was asked to do an Alpo Wholesome Dog Biscuit Review for them.  Heck, yeah!  Our dog, Jake, loves biscuits!  And he loves it when I agree to review doggy treats!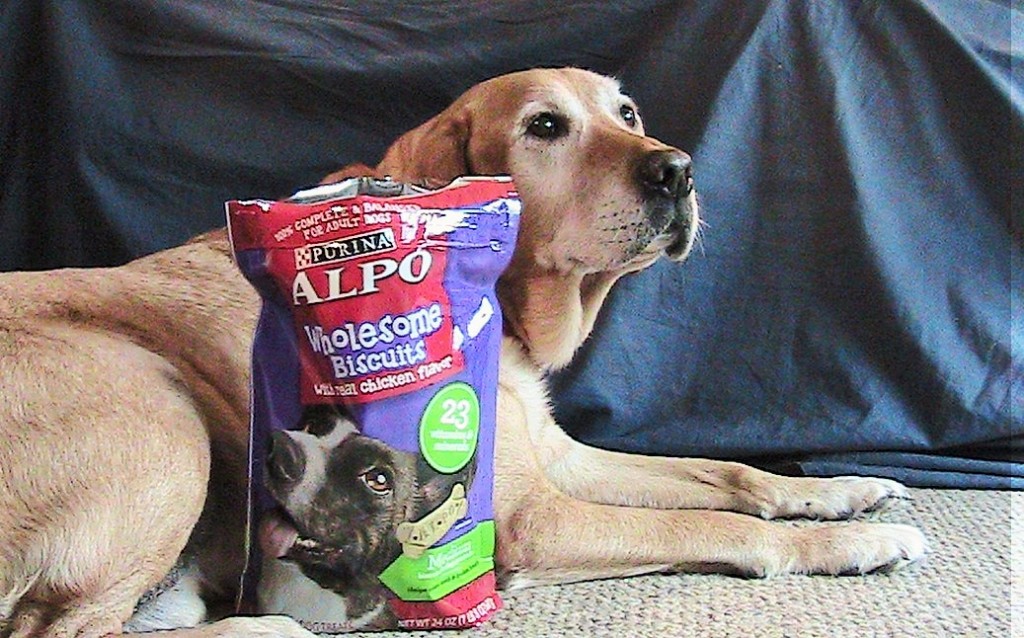 NOTE:  I was afforded this opportunity because I am part of the BlogPaws Professional Blogger Network. The Alpo dog biscuits were provided by Nestlé Purina.  ANIMAL BLISS only shares information we feel is relevant to our readers. The opinions in this post are my own.
When we received Jake's full bag of treats (average retail value of $2.69), Jake was beside himself.  "Open the darned thing,"  he seemed to be saying.  Have I mentioned that Jake loves treats?  As soon as Jon had the bag open, he (Jake, not Jon) stuck in there trying to grab hold of one of the biscuits.  I guess they must smell pretty appetizing!  So far so good.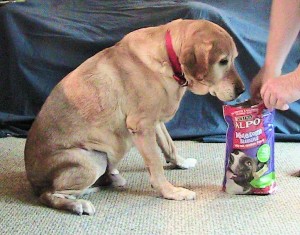 Yep!  the Alpo Wholesome dog biscuit is a hit.  Jake's happy with them, and that's good enough for me.  He likes them so much, he'll even "sit" for them, "lay down", and "stand" too!  (Normally he doesn't listen to me.)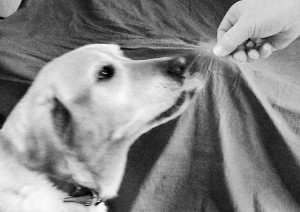 WOWZER !!!  Did you see that???  Jake took the treat so fast that it made the picture blurry and the camera didn't even have enough time to grab the color!  Whoa!  😆 
The dog biscuits are a pretty good size (we received the Medium).  Since I don't want Jake to become overweight, especially because he's an older dog (14 years old), I'm most likely going to be breaking the treat in half every time I give him one.  The bag contains over a pound of biscuits (680 g), so they're sure to last a long time.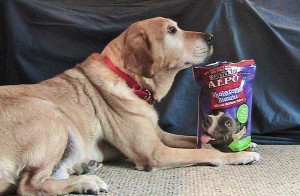 About the Alpo Wholesome Dog Biscuit:
It comes in three size: Small, Medium, and Large
It contains 23 vitamins & minerals to support a healthy, active lifestyle for your adult dog
It contains Calcium to help support strong teeth and bones
Helps clean teeth, freshen breath and reduce tartar buildup
My Alpo Wholesome Dog Biscuit Review
What I like about these biscuits, aside from the fact that they're such a hit with Jake, is that they're easily found at the local grocery stores, and they are affordable.  A 24 oz (680 g) bag for an average cost of $2.69, depending on where you're buying them.  That's hard to beat.
The biscuits would be a perfect tool to use as a reward during dog training as well.  Like I said, Jake will listen to me as long as I'm offering a treat.  😛
The wholesome biscuits come in three different sizes too, so no matter how big (or small) your dog is, you're sure to find the size that's perfect for your pooch.  I love that!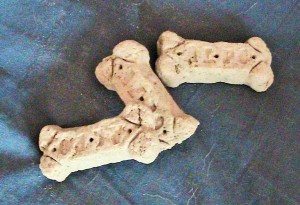 ********
Alpo Wholesome Dog Biscuit REVIEW, #AlpoDogBiscuit My dog loves 'em! Yours will too! Click To Tweet
***************
To learn more about Alpo Wholesome Dog Biscuits or other Alpo products, visit:
Alpo Website:   https://www.alpo.com/
Facebook:  https://www.facebook.com/alpo
Instagram:  http://instagram.com/alpodogs
Youtube:  http://www.youtube.com/alpodogs

I hope you have enjoyed my "Alpo Wholesome Dog Biscuit Reviewt"
You might also like:Top 10 Poisons for DOGS, Beware These Dangerous Toxins
♥♥♥♥♥
MY QUESTION FOR YOU TODAY: Are there any animals you know of that you would like to see featured here on my blog? Is there any creature that you would like to learn more about? Or, do you have a story you would like to submit about a pet you have? I would love to hear from you in the comment section below, or please email me directly at jeanne@animalbliss.com
*************************
*** Please leave a comment below and remember to share. ***
It's just sexy!
As always, thank you for taking the time to visit my blog!
♥ PEACE ♥

***
Latest posts by Jeanne Melanson
(see all)