Americas Most Popular Dog Breeds
AKC's Rankings List 2017
Many factors go into a future pet owner's decision on which dog to adopt, and a dog breed's popularity may be one of those many factors. According to AKC's Americas Most Popular Dog Breeds Rankings List of 2017, Labrador Retrievers continue to dominate as the nation's most popular canine since they took the record in 2013 and never let go of it. 2017 marks their 26th year as the most adoptable dog in the United States, according to the newly revised AKC rankings.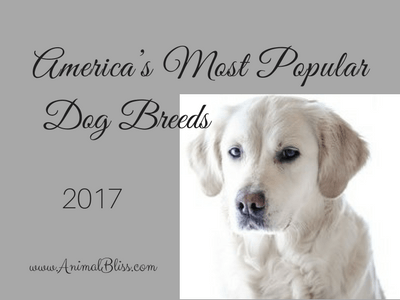 Gorgeous, extremely friendly, very trainable and always there to please their owners, it's not hard to believe why everyone loves Labrador Retrievers. But what about the rest of the breeds and how do they fare against each other this year?
Americas Most Popular Dog Breeds, Rankings List 2017 #DogBreeds
Click To Tweet
TopDogTips.com has compiled the data and created an infographic with rankings of 188 of Americas most popular dog breeds, and how their positions changed over the last year. As before, German Shepherd Dogs, Golden Retrievers, and Bulldogs are trailing close behind the Labradors. But there are a lot of changes: Poodles, Rottweilers, Great Danes and Australian Shepherds are adopted more often and have risen in popularity, while some previously very popular breeds like the Yorkshire Terrier and the Doberman, are adopted less.
Take a look at the full rankings list of Americas Most Popular Dog Breeds:
This infographic was created by TopDogTips.com
Whatever type of dog breed or mutt you have, young or old, give him or her an extra-special hug today.
Related: Dog Breeds Category
MY QUESTION FOR YOU:
What type of dog do you favor: a top dog breed? or Heinz 57?
*** Leave your comment below. ***
(It's just sexy!)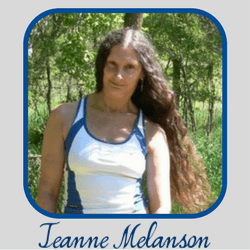 Thank you for visiting my blog today!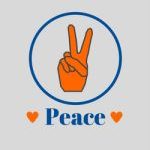 *
DISCLOSURE: Animal Bliss is a participant in the Amazon Services LLC Associates Program, an affiliate advertising program designed to provide a means for us to earn fees by linking to Amazon.com and affiliated sites.
(In other words, we'll get a very small, teeny tiny) commission from purchases made through links on this website.)
(Coffee money – thank you!)
😛
[amazon_link asins='1770858253,B01GEKT9AG,0764160001,1465408444,1623706947,1544144989′ template='ProductCarousel' store='animalbliss-blog-20′ marketplace='US' link_id='35e094f0-95b1-11e7-830b-cd544973d23e']
😆
Latest posts by Jeanne Melanson
(see all)