Anxiety and Your Pets
Cannabidiol Hemp Oil
Many people are aware of the benefits of Cannabidiol (CBD) oil for human use, but did you know that it can also help with anxiety and your pets? There hasn't been much modern research into the use of cannabis oil for pets like cats and dogs, but there is a great deal of anecdotal evidence from pet owners who have used it on their little-loved ones. There is also evidence that this medicine was used in ancient times to treat prized animals. One of these treatments, called Berlin Hippiatrica was applied as a poultice to horses to help heal wounds. It has been adapted for modern use with THC-A, a non-psychoactive form of cannabis.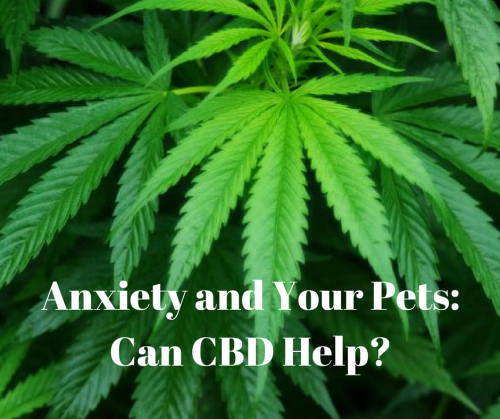 The Endocannabinoid System
Almost every animal, like people, has endocannabinoid receptors throughout their body. These receptors are responsible for helping to keep the body in a perfect state of homeostasis. We all produce and use cannabinoids in our body for this purpose and we are all susceptible to endocannabinoid deficiencies, especially with today's modern, unhealthy diets. Thus, treating these deficiencies with the plant high in cannabinoids-cannabis can help to correct these deficiencies and bring the body back into a healthy state of homeostasis. Research is now showing that a diet high in non-psychoactive cannabidiol will treat these deficiencies without causing the associated high of THC-the psychoactive component of cannabis.
But the non-psychoactive cannabinoid forms of the plant are not the only ones being explored for use on animals in need. Many veterans from Lisa Moses, a board member of the International Veterinary Academy of Pain Management, to Los Angeles veterinarian Doug Kramer, who invented a cannabis tincture called Canine Companion, advocate for the development of veterinary cannabis medicines using both the psychoactive and non-psychoactive components of cannabis if the dosage is appropriate easing anxiety and your pets.
CBD for Dogs – Books on Amazon
Proper Dosing for Animals
Since cannabis is known to be so safe and non-toxic, why is the proper dosage important? Most people have not experienced a heavy dose of cannabis oil because it is not as commonly used today as it used to be. Also, today's strains have been bred to massively increase potency. This makes it doubly important for people to understand that not just any cannabis oil will do for an animal.
RELATED:
How High do Dogs get on Marijuana? THC-Free Therapy for Dogs 
There are oils on the market that are high in both CBD and THC, and some that are just high in THC. These oils can be unbelievably strong. So strong in fact that the most hardened, THC-adapted flower child could find themselves climbing the walls and begging for help if they take a dose that roughly resembles the size of a split pea. Imagine doing the same thing to your pet. Would an animal agree to this treatment? Can they?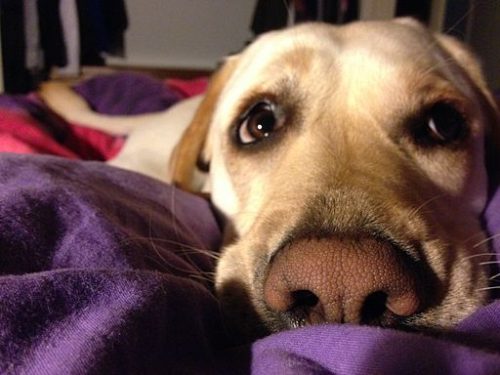 For Your Pet's Best Benefit, Make an Informed Decision
Humans can make the informed decision when deciding on the right path when dealing with anxiety and your pets. We must avoid the unpleasant side effects when they are choosing between the different types of CBD oil for sale. If it is necessary for a proper cancer treatment, they may choose to "ride out" the strong psychoactive effects (or in the case of a few intrepid souls, actually enjoy them.) Pets, on the other hand, can't make the same informed decision. In some cases, owners will say the pets love the oil and beg for it because they love the taste and smell, and many pets do. But then they ignore the symptoms when the poor critter is too doped to move.
Related:
Cannabis and Pets: Another Way to Treat Animal Pain
Since it's impossible for a pet to say how they really feel with this treatment, it's unfair to make this decision for them. Pets don't understand the psychoactive component of cannabis in the same way that humans do, so they should be given the nonpsychoactive form of the drug instead for their comfort, and at an appropriate dose for their size. They will still enjoy the amazing benefits of this plant such as pain relief, seizure abatement and reduction of inflammation, not to mention an increase in appetite.
This is the reason that is it very important for pet owners to check ingredients and active components when they are learning about types of CBD oil for sale. They can either put their pet through a bad time or truly improve their pet's enjoyment of life with this choice. The information is available, so make a truly informed choice with the advice of a vet and a cannabis care advisor who understands the benefits and minor complications of cannabis care. They are out there and ready to help.
~~~~~
"Anxiety and Your Pets: Can CBD Help?"
Guest Author: Paisley Hansen (see bio below)
Can CBD Oil Help Pets with Anxiety? Cannabidiol Hemp Oil? #dogs Click To Tweet


MY QUESTION FOR YOU:
Do you have pets that suffer from anxiety? Have you considered CBD?

*** Leave your comment Below. ***
(It's just sexy!)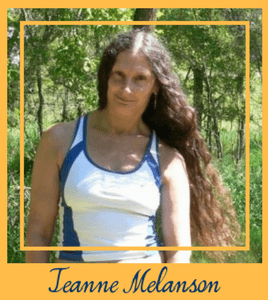 *
As always, thank you for taking the time to visit my blog!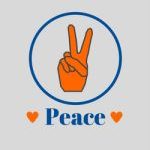 *
DISCLOSURE: Animal Bliss is a participant in the Amazon Services LLC Associates Program, an affiliate advertising program designed to provide a means for us to earn fees by linking to Amazon.com and affiliated sites.
 (In other words, we'll get a very small, teeny tiny) commission from purchases made through links on this website.)
(Coffee money – thank you!)
😛
[amazon_link asins='0997660708,B01ENYSFSC,B01MY9K14T,B072VYT1YN,B0121R9N5W,B01N2S774K,B01NB11UQE' template='ProductCarousel' store='animalbliss-blog-20′ marketplace='US' link_id='44439c59-709c-11e7-86ec-a98258dc34f1′]
😀

Latest posts by Paisley Hansen
(see all)