Bladder Stone Removal from Raven
Last month I received an email from a reader of Animal Bliss named Marty. He had recently seen an  article on my blog about a bladder stone removal from another dog. His dog, Raven, was suffering from a very large bladder stone and he was unsure whether he wanted to put him through surgery or not.

Marty wrote:
I very thankful I came across your website, and for posting the Huge Bladder Stone Removed From Dog [surgery video]. That helped me make up my mind right away because I was being told to buy pills to help with the bladder stone.
As a result, Raven had her bladder stone removed.  I asked Marty to send photos, and he did. Here is Raven post-surgery with a cone, looking a little dozy still perhaps. But the surgery went very well.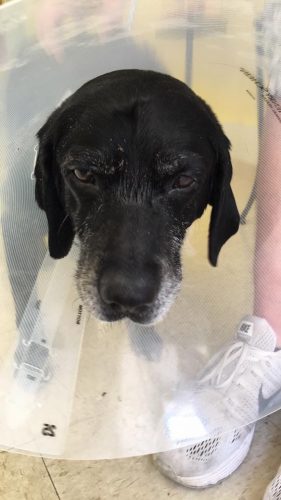 Here is a picture of the bladder stone that was removed.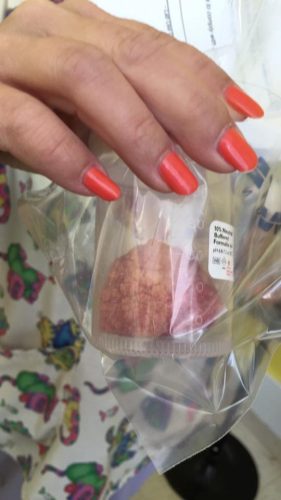 Today I received another email from Marty saying:
She is back to normal but her age is trying to get the best of her.  She stumbled playing Frisbee and pulled a muscle in her leg. I had to take it away because she still wanted to play hobbling around on 3 legs.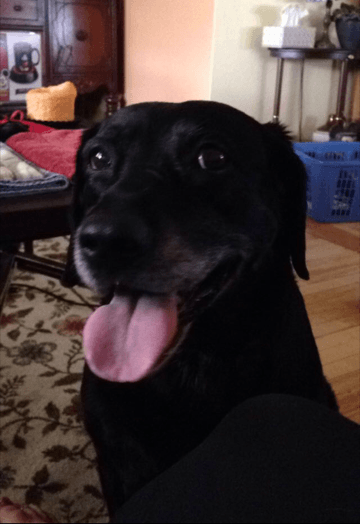 Raven is looking good, isn't she? It sounds like she still has a lot of spirit.
Here she is with her housemate, Max.  Max is a rescue dog.  They got Raven a year later as a playmate for him.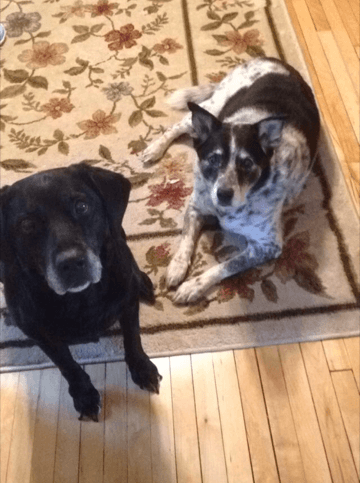 Marty says, "Again, I can't thank you enough!!!!!"
And there you have it. I wanted to post her pictures to share another successful canine bladder stone removal with you. Here is the link again:  Huge Bladder Stone Removed From Dog, which is a video of an actual bladder stone surgery.
***
Bladder Stone Removal From Raven the Dog Click To Tweet
***
As always, thank you for taking the time to visit my blog!
A QUESTION FOR YOU:
Do you have a dog that had his bladder stone removed?
Do you have pictures to share?
*** Leave a comment below and remember to share. ***
It's just sexy!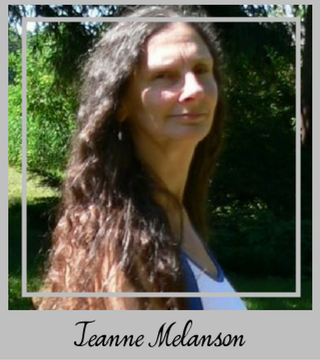 ♥ PEACE ♥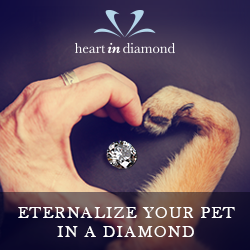 Save
Save
Save
Save
Latest posts by Jeanne Melanson
(see all)