Buying CBD Dog Treats
Taking your little furry friend shopping for CBD for dogs? Have you signed off that mental checklist of things to keep in mind before spending your money buying CBD dog treats? We are here to help you make the most of your money by helping you purchase only the best CBD dog treats available on the market. Here's what you need to know while strolling down the CBD aisle (or while browsing the online stores).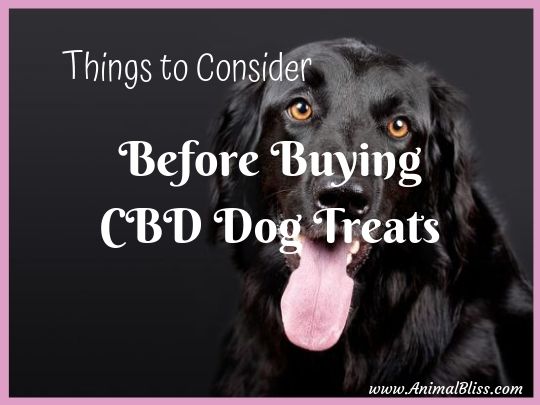 Choose Organically Grown CBD
Taking a quick look at the packaging informs you of the method of cultivation of the hemp to obtain the CBD. The product you choose should be organically grown at optimal environmental conditions. It should be non-GMO and must be free of pesticides and herbicide.
CBD grown in the USA is more likely to be what it claims. There is no guarantee what you might end up with if you purchase CBD dog treats grown overseas.
Full-Spectrum CBD Is Best
Full-spectrum CBD products contain phytocannabinoids (cannabinoids obtained from plants) as well as cannabidiol derived from the same hemp plant. These cannabinoids act together synergistically to boost each other's effect so that they are more potent combined than that of each of these compounds alone- a phenomenon known as "entourage effect."
Full-spectrum CBD exerts even better effects on your dog's health than isolated CBD. Therefore, buying CBD dog treats that contain full-spectrum CBD is more promising compared to separate CBD products for improving your pet's health.
Related: 
CBD for Dogs: A Natural Option for When Your Dog is in Pain
How CBD Has Been Extracted Matters
There are several extraction methods for obtaining CBD from the raw hemp plant. The most beneficial is one that yields CBD with a minimum amount of impurities, leaves no trace of the extracting compound, and is the most cost-effective.
The single method that fulfills all of these criteria is a carbon dioxide (CO2) extraction method, as carbon dioxide completely evaporates by the end of extraction and leaves no impurities behind. The CBD obtained this way is the purest form of CBD obtained by any method. Look for CBD dog treats that contain CBD extracted via CO2. The packaging should provide such information.
Look out for the hemp plant parts from which CBD has been extracted. This is important because flowering buds of the hemp plant contain the highest percentage of oil, whereas other components, like the stems, have a low CBD concentration.
Look For Third-Party Certification
Third-party certification lends credibility to the CBD product you are purchasing for your canine companion. "Third-party certification" implies that the product has been tested in a laboratory by a neutral party and has been confirmed to be non-toxic and free of harmful substances (preservatives, for instance). It makes sure that the company you're opting for actually delivers what it claims. Again, product labeling can provide detailed information about whether or not the CBD dog treats you are about to buy are third-party certified.
Related:
Using CBD Oil to Solve Your Pet Problems: Holistic Alternative
Read the Product Reviews
If you are buying CBD dog treats online, doing some extra homework never hurts. Go through the "product reviews" section from buyers who have purchased the product and used it for their pets. Positive reviews lend more credibility to the product you are about to buy.
Always buy from a trusted, reputable source instead of from unknown, small businesses that might not deliver what they claim. You might end up getting a product that doesn't even work.
Make Sure the Treats You Are Buying Are "Right" For Your Dog
If you own a big dog that is suffering from severe symptoms (such as anxiety, for instance), feeding her small nibbles that contain CBD in low concentration will not be beneficial. The way to overcome this problem is first to calculate the dose of CBD your dog requires and then buy the product that contains that exact amount. You can thus make sure that your dog benefits from the CBD dog treats in which you invest. Happy treating!
~~~~~
"Things to Consider Before Buying CBD Dog Treats"
Guest Writer: Maria Harutyunyan 
*** Please Share ***
Things to Consider Before Buying CBD Dog Treats #CBDoilForDogs CBDforPets CBDdogTreats
Click To Tweet


MY QUESTION FOR YOU:
Do you give your dog CBD dog treats?
*** Leave your comment below. ***
(It's just sexy!)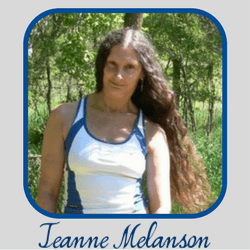 Peace
DISCLOSURE: Animal Bliss is a participant in the Amazon Services LLC Associates Program, an affiliate advertising program designed to provide a means for us to earn fees by linking to Amazon.com and affiliated sites.
(In other words, we'll get a very small (teeny tiny) commission from purchases made through links on this website.)
So, go on … Don't be shy!
Buy Something BIG and Expensive!
Buy a Jaguar. Or a Ferrari.
Thank you!
[amazon_link asins='B07FRP3MR4,B07R5DHPXJ,B07R4MY48X,B07SHVWMCG,B07824FYWK,B078STLYPL' template='ProductGrid' store='animblis-20′ marketplace='US' link_id='022a5ef1-6384-47c7-96c5-4a608f8a310c']
Latest posts by Jeanne Melanson
(see all)